Google Glass isn't dead — at least not in healthcare




BuzzFeed News




When Dr. Darren Phelan started wearing Google Glass more than a year ago, he did it with some trepidation. Though the internal medicine physician thought the novel device might help him at work, he was unsure how patients would react.

Share this article:
Angelina Jolie says the decision to deal with her cancer was simple. Mine is not
The Guardian (commentary)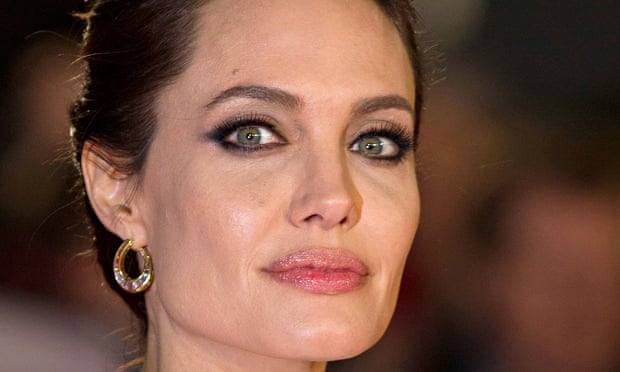 Fay Schopen writes: "I am not married to Brad Pitt, I have never given a speech at the UN and I tend not to travel by private jet. But Angelina Jolie and I, it turns out, have two major things in common. We are both 39, and we both have a gene mutation, which gives us an elevated risk of breast and ovarian cancers."
| | |
| --- | --- |
| Share this article: | |
Job 1: Better diagnoses
Radiology Today Magazine
Workhorse premium ultrasound systems seek to improve workflow, ease-of-use, and ergonomics, but their key objective is to help clinicians answer more diagnostic questions. Following what's "trending" in premium ultrasound systems isn't as simple as checking Twitter feeds for relevant hashtags.
| | |
| --- | --- |
| Share this article: | |
Life in emergistan: Tell me a story
Emergency Medicine News (commentary)
Edwin Leap M.D. writes: "I love stories. I like to hear them, read them, watch them, collect them, and tell them. I participate in stories every day. The story of my family is a beautiful epic. The stories I hear at work break my heart. One of my favorite stories starts like this, as told to me by an adult man in his 40s: 'Me and my mama live with her boyfriend. The other night, her boyfriend had a cardiac arrest! When he had the cardiac arrest, he rolled out of bed, and crushed the Pomeranian.' I tell it better in person."
| | |
| --- | --- |
| Share this article: | |
Latex allergies & nurses




Advanced Healthcare Network




When universal precautions were introduced to slow the spread of HIV, the mandatory latex gloves saved countless lives but had an unintended side effect: latex allergies. By and large, the healthcare community has performed well in adapting to non-powdered gloves. Subsequently, the number of healthcare workers with a latex allergy has dropped from 15 perecent to less than 4 percent, said Mark R. Neustrom.




| | |
| --- | --- |
| Share this article: | |
Radiology's future: 'Whoever has the best data wins'
American Journal of Roentgenology via FierceHealthIT
Radiologists need to plan for a future where "whoever has the best data wins," according to an article in the American Journal of Roentgenology. Informatics becomes more important with each advance in technology, and the ability to shape the future could be more important than a new piece of imaging equipment, the authors say.
| | |
| --- | --- |
| Share this article: | |
Radiation protection and policitcs
Change.org via AHEC Blog
A petition to reinstate the required administrative rule from the Texas Department of State Health Services, Bureau of Radiation Control is gaining momentum. This administrative rule was published and went through the regular ruled making process in 2012-13. A similar rule has been implemented in California, Alaska, Colorado, Massachusetts, and Oregon. A recommendation to the nation for implementation of similar rules in every state is currently in committee at the National Council for Radiation Protection.
| | |
| --- | --- |
| Share this article: | |