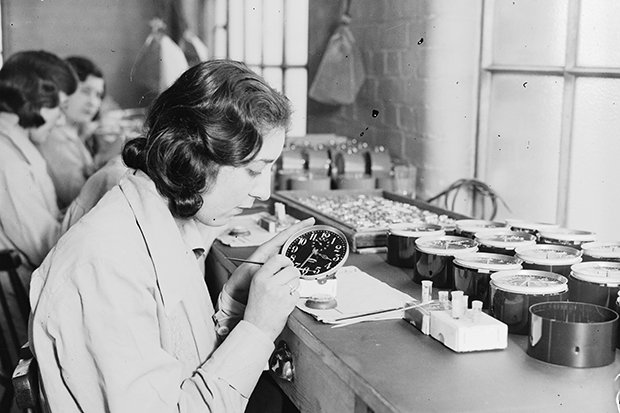 The Radium Girls — still glowing in their coffins
The Spectator
Kate Moore pays tribute to last century's tragic factory workers, who suffered grotesque poisoning from luminous paint — to aid the war effort.
Patients cross contaminated from your dirty iPad/iPhone: Your iPhone's dirtier than a toilet!




AHEC




It is a given and recorded fact that many items we touch every day, from cell phones to our shoes, have far more germs than our toilets. Most of the germs that cause disease come from items we touch and these items get less cleaning than our toilets.
AHEC Concludes Successful NRC Courses
We are always proud to deliver Nuclear Regulatory Commission contract courses. Rene Hyder, Warren Moore, M.D. (Seen in photos below with participants from several states, the USAF and the NRC) enjoyed teaching nuclear medicine this week, and touring the Texas Medical Center.
Two of the courses that AHEC sponsors in the Spring are for the Nuclear Regulatory Commission (NRC). Regulatory personnel from multiple states and NRC Headquarters attend a required course in Therapeutic Nuclear Medicine and Brachytherapy, Gamma Knife and Other Medical Uses of Byproduct Materials. A teams of Houston experts are faculty for the training which takes advantage of the healthcare facilities in the Texas Medical Center for tours and demonstrations.

The training goals for the classes are to teach regulators and inspectors the medical sides of the equation when delivering care to patients that require radioactive materials. The training provides the theoretical basis of the technology, the clinical applications, and the "what can go wrong and why" for each class. Training coordination, planning and scheduling is provided by Lisa Mohr, BS, RT R(QM(BD).

AHEC has been under contract to provide this training to the NRC since 2001. The NRC training coordinator is N Jeff Griffis, PhD, Senior Health Physicist, Chattanooga, TN. State personnel from 11 states and one attendee from the United States Air Force were in the Nuclear Medicine training. Three NRC personnel attended.

The Brachytherapy and Gamma Knife had 10 different states sending regulators and 4 NRC participants. The training courses terminate with evaluation both for the participant and the faculty. Participants must take a required exam to demonstrate mastery of the material. Faculty are evaluated as to the success of presenting highly technical materials in a format that is easily understood.

Both classes were highly successful. And now AHEC prepares for the next sessions held in May.
Digital Radiology and Fluoroscopic Radiation Safety Quality Management Initial Training
| | |
| --- | --- |
| Michael Zetina came to Houston from Hollywood to teach Digital Radiography and Fluoroscopic Radiation Safety this weekend to an in-house audience and across the USA via Simulcast. | Quality Management Initial Training class of March 2017 taught by Deborah Thames (shown), Lesa Mohr (not shown) and David Clayton (not shown). |
Brazil health authorities investigate MRI scan deaths




BBC




The precautionary measure was announced after three patients suffered cardio-respiratory arrests and died after routine scans at a private hospital.
Focused ultrasound trialed for Alzheimer's disease
Medpage Today
Researchers have successfully used focused beams of ultrasound to open the blood-brain barrier in patients with Alzheimer's disease, the first step in a study to see whether the technology can facilitate ablation of beta-amyloid plaques associated with the illness.
Twice-daily radiation therapy cuts deaths from head and neck cancer
ECCO via EurkeAlert!
Treating head and neck cancer patients with a twice-daily radiation therapy combined with chemotherapy could save more lives, according to new research presented at the European Cancer Congress 2017.
H&R Block is now using IBM Watson to find tax deductions




TechCrunch




Getting your taxes done is miserable. It's complicated, time-consuming and costly — particularly for people whose financial situation requires them to seek help from tax professionals