Critics: Healthcare insurers still discriminating




The Dallas Morning News




Ending insurance discrimination against the sick was a central goal of the nation's healthcare overhaul, but leading patient groups say that promise is being undermined by new barriers from insurers. The insurance industry responds that critics are confusing legitimate cost control with bias. Some state regulators, however, say there's reason to be concerned about policies that shift costs to patients and narrow their choices of hospitals and doctors.

Share this article:
The speed of sound: Ultrasound-guided interscalene blocks reduce observation time for shoulder reductions
Emergency Medicine News
A 25-year-old man presents to the ED with a complaint of left shoulder pain. He says he fell out of bed and onto his shoulder. He has a history of multiple prior dislocations and feels that it is dislocated again. An x-ray demonstrates an inferiorly dislocated humeral head without fracture. Traditionally, some combination of medications has been used to facilitate shoulder reductions. This method is usually successful, but it can be time-consuming, particularly after the procedure because the patient typically must be observed for a time.
| | |
| --- | --- |
| Share this article: | |
11 principles of successful labor management in radiology
Diagnostic Imaging
Research shows that estimates of cost inefficiency in healthcare range from $700 to more than $1 trillion, Bill Lammers, national director of labor management, Premier Inc., said at AHRA 2014. With lower reimbursement and more money at risk, more and more organizations need to put procedures in place to maintain profitability, Lammers said. Labor is the largest component of hospital costs, accounting for 60 percent of net revenue, he said.
| | |
| --- | --- |
| Share this article: | |
Toxicology rounds: California counties sue opioid manufacturers for deceptive marketing
Emergency Medicine News
Two California counties this past May sued five pharmaceutical companies that manufacture opioid analgesics, accusing them of working to "create a sea-change in medical and public perception" about these drugs by carrying out a "deeply deceptive marketing campaign." The complaint filed by attorneys for Santa Clara and Orange counties alleged that the campaign was waged over 20 years, using a multipronged initiative aimed at medical professionals and the public.
| | |
| --- | --- |
| Share this article: | |
90 percent of hospitals and clinics lose their patients' data
CNN Money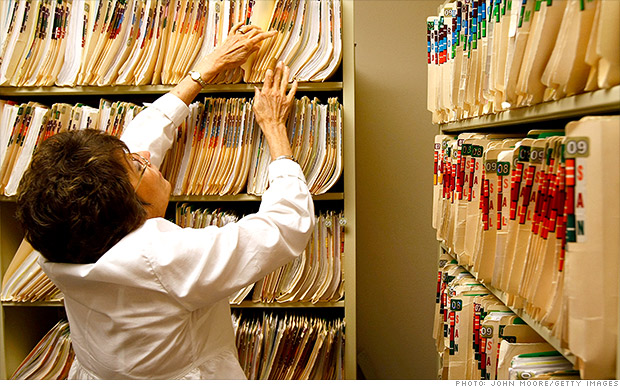 No industry has been hit harder by hacking and data breaches than healthcare. Recent numbers show 90 percent of healthcare organizations have exposed their patients' data — or had it stolen — in 2012 and 2013, according to privacy researchers at the Ponemon Institute.
| | |
| --- | --- |
| Share this article: | |