#HOUSTONSTRONG — Houston Is Back Open For Business And So Are We!
AHEC
We are happy to report that everyone in our AHEC family is safe and surprisingly no one's house flooded. While we are physically ok and no one lost property or material possessions we are still left with the mental conflict of worrying day and night about family and friends still in affected areas. Some have survivor's guilt and some are creating plans of action to collect donations to distribute to people still in need, and sadly there are many. While none of us have the notoriety of JJ Watt and ability raise $25+ million we do have a deep desire to help out our fellow Houstonians.

As our business is getting back on track we hope that Hurricane Harvey didn't cause too much of an inconvenience or service interruption for our customers. Two days post Harvey, we had skeleton crews opening the office with intermittent phone and electricity but we smiled our way through the disaster and tried our best not to contribute to the darn cuss jar!
Think you are overworked now? Just wait...




AHEC




I frequently ask this question in my classes and no one, not one person that works in an active clinical practice could actually say yes. America faces an increasing shortage of physicians. The multiple reasons for this shortage could fill several pages. The Annals of Family Medicines projects the shortage of primary care physicians at 52,000 by 2025. In Texas, there are 35 counties out of the 254 that have no physician at all and 80 more with 5 or fewer.
FDA panel votes to add retention warning to GBCA labels
AuntMinnie.com
The U.S. Food and Drug Administration's Medical Imaging Drugs Advisory Committee voted overwhelmingly on Friday to recommend that the agency revise prescribing information for MRI gadolinium-based contrast agents to include a warning about gadolinium retention in certain organs and tissue.
Imaging biomarkers of impairing brain injuries identified in athletes
Health Imaging
Combining structural MRI, diffusion-weighted MRI and multivariate analysis, researchers at Cleveland Clinic's Lou Ruvo Center for Brain Health in Las Vegas have identified seven biomarkers of early brain damage related to cognitive decline in athletes who've taken a lot of blows to the head.
US pharma company raises price of generic diarrhea drug by 400 percent
Global News
Hikma Pharmaceuticals Plc's U.S. subsidiary has raised the price of a common diarrhea drug by more than 400 percent and is charging more for five other medicines as well, the Financial Times reported on Sunday.
X-Ray Machine Dropped On Patient — She Died — Florida Law Supports Hospital
Two Daughters
My name is Linda Andrews. My 34-year old daughter, Kayte passed away on March 25, 2017 at Baptist South Hospital in Jacksonville, Florida. This is what happened: Kayte had diabetes since age 12. About five years ago she moved to Florida to live with me. She went into kidney failure after coming to Florida and was on dialysis. On March 9, 2017 she went into the emergency room because of severe pains in her side.
Simple interventions reduce mammography recall rates
AuntMinnie.com
A few simple interventions can significantly reduce recall rates for both full-field digital mammography and digital breast tomosynthesis, according to a study published online July 28 in Academic Radiology. And the interventions don't add much more time to a busy practice's workload, researchers found.
Fact of the Month: The forgotten story of the Radium Girls
Buzzfeed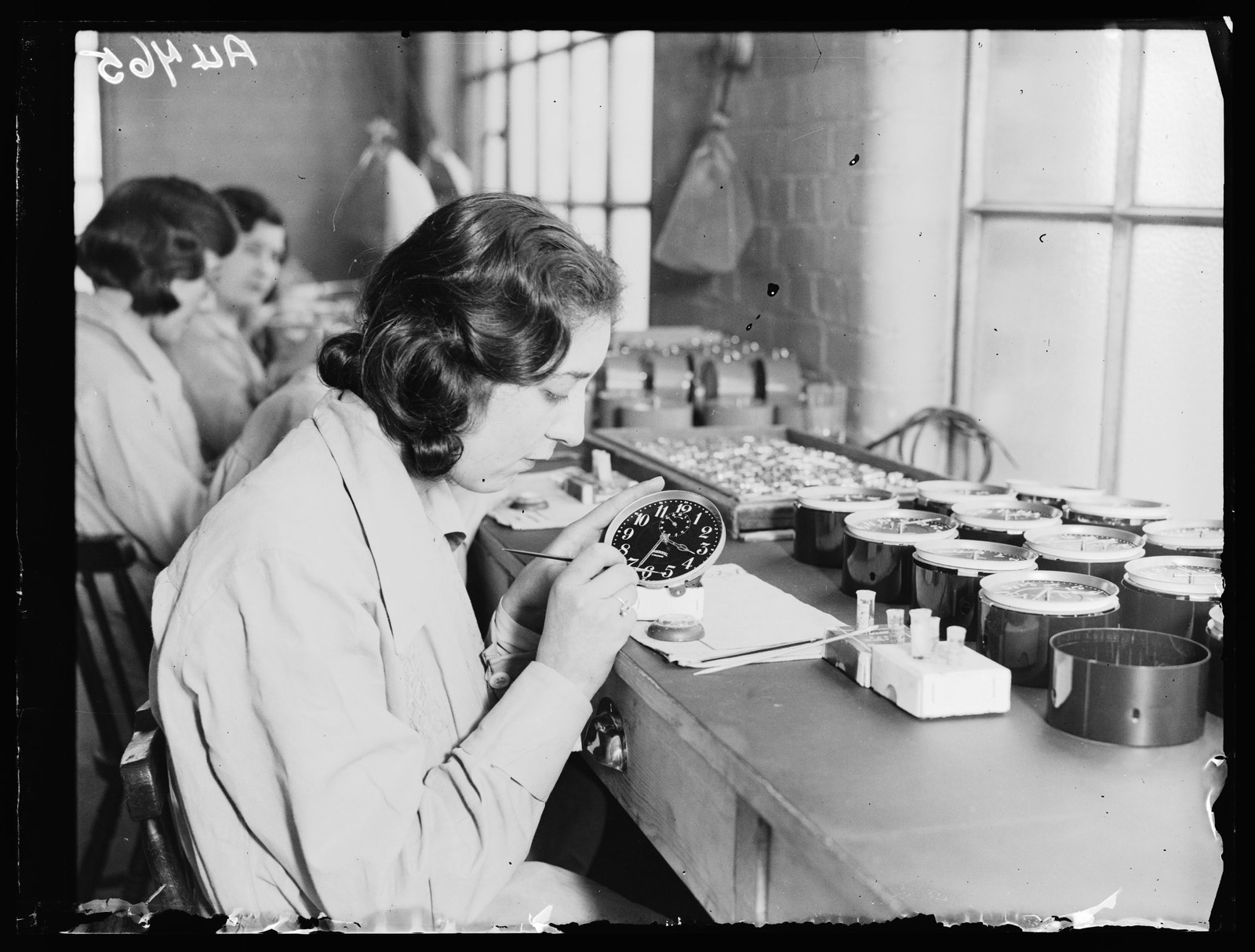 During World War I, hundreds of young women went to work in clock factories, painting watch dials with luminous radium paint. But after the girls — who literally glowed in the dark after their shifts — began to experience gruesome side effects, they began a race-against-time fight for justice that would forever change US labor laws.
MOST RECENT BLOG POSTS
Like AHEC on Facebook
Follow AHEC on Twitter