| | |
| --- | --- |
| May 10, 2019 |   |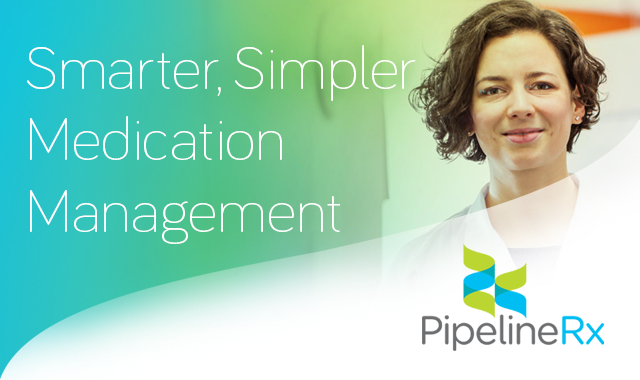 Manual processes and document management systems are a thing of the past.
Medication management software from PipelineRx leverages new technologies and best practices to optimize workflow, reduce errors, and deliver results. Designed by pharmacists for pharmacists, our cost-effective solutions deliver better outcomes for your patients, your nurses, and your bottom line.
Create an optimized virtual network and support facilities remotely from any location using our secure, cloud-based software hosted on AWS Canada.



Choose the solutions that are right for you.


Medication Order Review & Verification
Reduce turnaround times and increase interventions with a single queue for all orders and clinical decision support. Ensures continuity of care as you transition to CPOE.


Medication Reconciliation
Optimize medication regimens with intuitive software for comparing medications at transitions of care.


Patient Discharge Solution
Improve medication adherence with pharmacist-specific workflow for preparing and counseling patients as they leave your facility.


Antimicrobial and Opioid Stewardship
Track and manage clinical programs with real-time monitoring and reporting to support optimal use of antibiotics and opiates.
50 Minthorn Blvd., Ste. 800, Thornhill, Ontario L3T 7X8