This message was sent to ##Email##
| | |
| --- | --- |
| August 15, 2019 |     |
---
| | |
| --- | --- |
| Murus SIPs Partners with Bridgeport Properties on ZERH Project | |
SIPA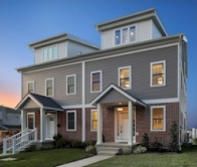 Montgomery County benefits from a high-performance collaboration

Using SIP panels manufactured by SIPA member Murus SIPs, Alter Eco, a builder based in Paoli, Pennsylvania, has completed four Bridgeport Properties homes located in Bridgeport, Pennsylvania providing Montgomery county with its first Zero Energy Ready Home (ZERH) project.

The renewable-energy ready homes are built with industry-leading building technologies, including Structural Insulated Panels (SIPs) for walls and roof. Providing a basis for a tight, highly insulated building envelope making the homes ultra-energy-efficient. The pre-engineered, highly insulated SIPs provide a strong, highly energy-efficient, airtight enclosure achieving a HERS score of 39 which translates into a 45% savings or $122/month over a typical code-built home. Added benefits include less waste and shorter framing installation times than standard "stick" frame assemblies.

Spacious, light, and bright, the townhomes include an open floor plan, 4 bedrooms and 2-1/2 baths each, space-saving roof decks for outdoor entertaining, designer kitchens, luxury master baths, and garages. They were designed by Architetra for curb appeal with attractive front elevation designs that fit in seamlessly with the historic vernacular aesthetic–but with a modern twist.

Click here to learn more at Builder Magazine
---
Promoted by

 
---
---
| | |
| --- | --- |
| Breckenridge Sisters Cabin 2019 Building Excellence Award Winner | |
SIPA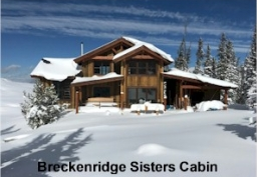 A single family home in the under 3,000 sq. ft. category

Jumbo SIP Panels by Extreme Panel Technologies make this cabin located in a truly remote location, possible.

The Breckenridge Sisters Cabin located in Breckenridge, Colorado on the north flank of Bald Mountain is used only during winter months and is rented to outdoor enthusiasts for skiing and snow shoe excursions. SIPs were used for the floor, walls and roof because of the energy efficiency they provide and the speed-of-construction during a limited build season.

The panels were flown to the building site at the top of the mountain via a Black Hawk helicopter. Using jumbo panels from Extreme Panel Technologies reduced the number of trips the helicopter had to make to deliver materials to the site, completing the project before Winter weather set in.

SIP walls: 6-1/2" panels (EPS foam core)
SIP roof: 12-1/4" panels (Neopor foam core)

The Breckenridge Sisters Cabin has a timber frame structure with SIPs wrapping the frame creating an extremely tight envelope. Because of the 100-pound snow and 115 mph wind load requirements on top of the mountain, hold down and fastening specifications were adjusted. The cabin is completely off-the-grid with electricity provided by solar panels and featuring composting toilets and an integrated water system from natural sources.

Click here to learn more
| | | |
| --- | --- | --- |
| | | Builder Finance Inc. encourages you to do what you do best – build. We don't require monthly interest payments (up to 12 months) and we typically fund production deposits & balances due before delivery. We are a coast-to-coast direct lender for builders doing spec or pre-sold houses. GET IN TOUCH. |
| | |
| --- | --- |
| Salute to New SIPA Member: Elliott & Pohls Construction | |
SIPA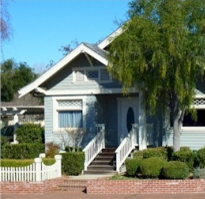 California Builder joins the SIPA family

Elliot & Pohls Construction builds quality custom homes and commercial projects, including new construction, remodeling and simple home maintenance. An in-house crew of 18-20 expert carpenters on staff allows tight control on workmanship and costs and also facilitates expansion into leading edge building methods such as SIPs.

With over 40 years of construction experience, clients have presented nearly every possible design request, Elliott & Pohls Construction has proven that they can handle any challenge an architect throws at them. Their goal is giving their clients more value back in the quality of their home.

They take pride in giving every client, big or small, the best help and the best service possible.

Click here to learn more
| | |
| --- | --- |
| BEST Training Videos Are Available for Preview – ALL ELEVEN!! | |
SIPA

Curious? Not ready to commit to a 10 hour training experience yet? Why not audit the videos first?

Click here to visit the Builder Education with SIPs Training (BEST) page and see how easy it is to view one or all of the eleven SIPs training video courses hosted by SIPA in partnership with Al Cobb of the SIPschool.

Videos include topics like; Introduction to SIPs, Panel Friendly Structural Designs, SIP Order Process, SIP Building Science, Layout Drawings, Site Planning and Coordination, Layout and Panel Installation, Integrating Mechanical Systems, Finish Materials and Details, and SIPs Sales.

Now you can easily audit the course material before you commit to the formal training sessions or simply view the topics that interest you.

Remember, by completing the BEST course work you are considered a "Builder in Training" and can join SIPA as a member with $50 off the first year membership fee (pay only $75). The next step is to register and enroll in the SIPA Registered Builder Program to achieve "Registered Builder" status and then on to the "SIPA Master Builder" certification.

There are more educational videos on such topics as; A Storm Proof Home, Insulspan SIP Install-Electrical, Rough Electrial Solutions, SIP-SEAL Brand Caulk Products and Applications, and Structural Insulated Panels Overview. The videos are available for view at the Gallery.

Click here to view the BEST Training Program (includes the videos)
Click here to view the SIPA Registered Builder Program
Click here to view SIPA Membership Benefits
Click here to view additional videos in the SIPA Video Gallery



Pre-cut and RTA Packages
Louisville, KY




Millwork Light Channel: Integrated Illumination

Slim, paintable, and only 2.5 watts per foot, the Millwork Light Channel integrates beautifully into shelves and cabinetry (minimum 3/4" thick). Dimmable fixtures may be linked end-to-end to create a maximum run of 40 feet, while providing a clean line of diffused, 95+ CRI illumination to any alcove or nook. Read more
---
| | |
| --- | --- |
| Green buildings can make employees more productive | |
Terri Williams
There are a lot of things that you can do to increase employee productivity, but there's one thing you probably haven't considered: the physical workplace. According to a new report, creating a "green" environment isn't just good for the environment; it's good for your company's bottom line. The World Green Building Council's (WorldGBC) report, "Doing Right by Planet and People," demonstrates the additional benefits that green buildings can offer besides decreased energy use.
READ MORE
| | |
| --- | --- |
| Eco-mansions can hold hidden bargains for buyers | |
The Los Angeles Times
In 2012, Dani Mouawad purchased a 1.55-acre piece of property in Chapel Hill, N.C., then spent 10 months constructing a "sustainable, natural, health-promoting" house. The building was made out of straw, clay, plaster and lime, with a living roof made from topsoil displaced by the building's foundation.
READ MORE
| | |
| --- | --- |
| 3 variables consumers most associate with authentic green building | |
Green Builder
Research released recently from Green Builder Media's COGNITION Smart Data reveals that the top three variables most often associated with green and sustainable building practices are indoor air quality (IAQ), building and design practices and quality construction.
READ MORE
| | |
| --- | --- |
| How green buildings are essential to our well-being | |
Blue and Green Tomorrow
The demand for green buildings has risen sharply in recent years. One study of 7,100 buildings found that 90% were improving energy efficiency by at least 10%.
READ MORE
7701 Las Colinas Ridge, Ste. 800, Irving, TX 75063