| | |
| --- | --- |
|   |  NEWS FROM VACEP AND VIRGINIA |
---
| | |
| --- | --- |
| Emergency Medicine Is Under Attack — VACEP Responds! | |
Richmond Times Dispatch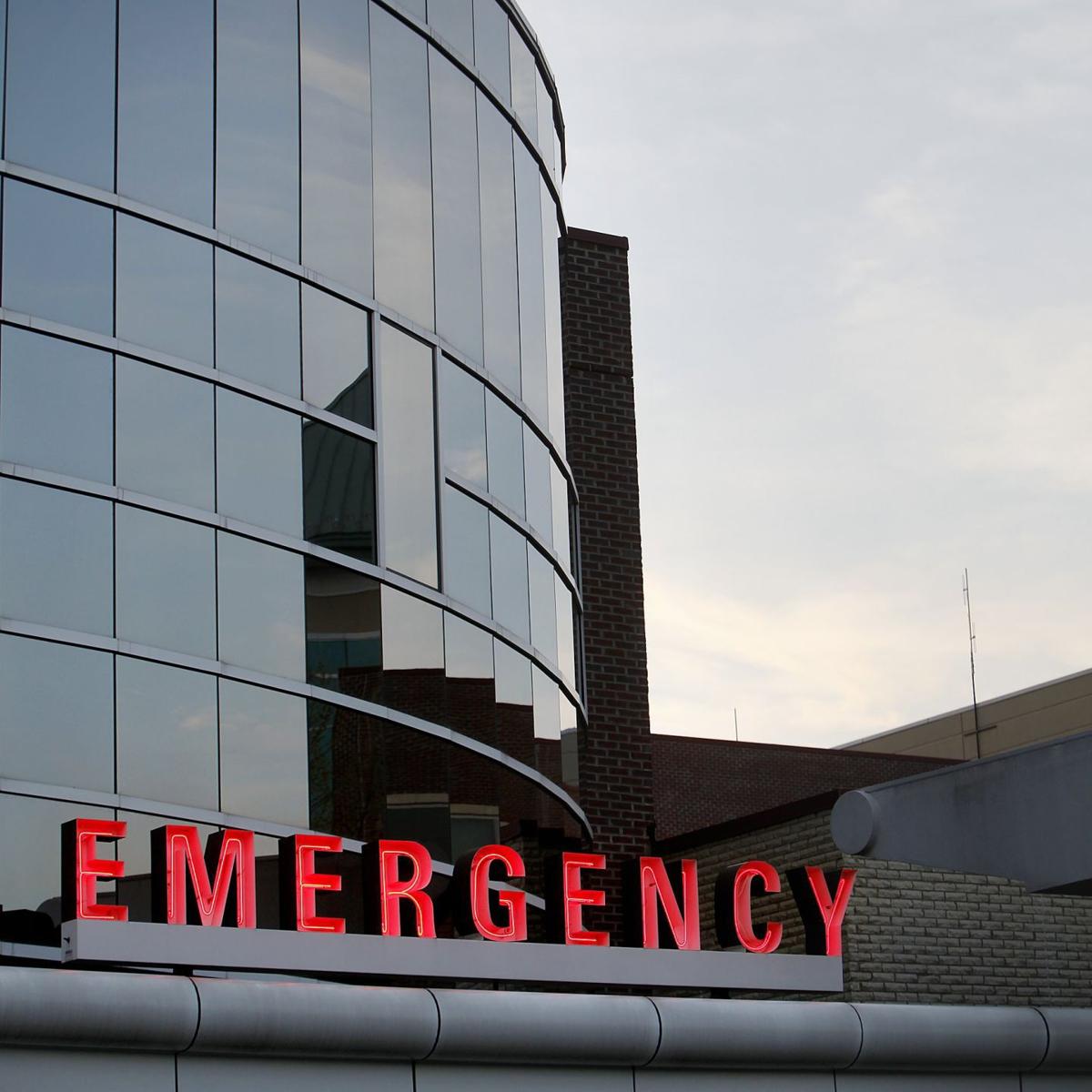 Dr. Bruce Lo: "Payment questions add more pressure in the ER". VACEP President Dr. Bruce Lo, MD, MBA, FACEP outlines challenges facing the operation of a Virginia emergency department 24/7/365.

Imagine going into business knowing that about half of the work you do will be done for free. Not only that, the government mandates that you perform your work and that your business has to remain open all the time (yes, even weekends, nights, and holidays).
READ MORE
| | |
| --- | --- |
| Registration Open for Homestead Annual Conference | |
Join us Feb. 9-11, 2018 at the Homestead for the VACEP 2018 Annual Meeting

$200 early bird registration (Same as last year)
Make your hotel room reservations today in order to get conference rate
Hotel reservations can be made by calling 800-838-1766

You won't want to miss out on:
12.25 CMEs

Eleven sessions
Product & Services Exhibits
LLSA 2015-2017
Welcoming Reception on Friday, Feb. 9 from 6-7 p.m.
To learn more and register, click here.
Across Vietnam, thousands of children die of congenital heart disease every year because families cannot afford to pay for their portion of the required surgery, which often amounts to around $700.

The average monthly wage in Vietnam is $180.

Out of a faithful base in Lynchburg, Healing Hearts Vietnam has supported 233 cardiac surgeries in the Southeast Asian country during the past two years – most in children. The physicians of Healing Hearts Vietnam work with the largest private hospital system in Vietnam, Hoan My Medical Corp., overseeing its surgeons and procedures and reviewing quality data to assure the surgeries performed are high quality. READ MORE

LIKE THIS STORY? TELL YOURS. Reach out to bob@vacep.org to share the great work you or your colleagues in emergency medicine are doing.
| | |
| --- | --- |
| Updates in disease reporting: New online reporting method and neonatal abstinence syndrome requirement | |
VDH Resources for Health Care Professionals
The opioid addiction crisis continues to take its toll on the people of Virginia. Thank you for your efforts to prevent and treat addiction, and manage its additional consequences. One of those serious consequences is the significant rise in cases of Neonatal Abstinence Syndrome (NAS), a condition characterized by clinical signs of withdrawal in neonates exposed in utero to prescribed or illicit drugs.
READ MORE
---
| | |
| --- | --- |
| EVENT | DATE |
| VACEP Board of Directors | Dec. 7 |
| VACEP/AAEM Reception | Jan. 29, 2018 | 5:30-7:00 p.m. |
| VACEP White Coats on Call | Jan. 30, 2018 | 8:00 a.m.-1:00 p.m. |
| Annual CME Conference | Feb. 9-11, 2018 |
| VACEP Annual Meeting | Feb. 10, 2018 |
| VACEP Board of Directors | Feb. 11, 2018 | 5:30-7:00 p.m. |
| | |
| --- | --- |
|   |  NEWS FROM AROUND THE INDUSTRY |
---
| | |
| --- | --- |
| Self-harm cases surging among US girls | |
HealthDay News
There's a new sign of mental distress among American girls: Nearly 20 percent more young teen and preteen females have sought emergency room treatment for poisoning, cutting or harming themselves yearly since 2009, research shows. Girls ages 10 to 14 had an 18.8 percent increase per year in treatment for self-inflected injuries — the sharpest rise among young people ages 10 to 24, according to an analysis of ER data from 66 U.S. hospitals.
READ MORE
| | |
| --- | --- |
| Could a spinal fluid test help to diagnose migraine? | |
Medical News Today
After discovering that people who get migraine have significantly higher levels of sodium in their cerebrospinal fluid than people who do not get it, researchers call for further research to study this avenue as a new way to diagnose the headache disorder. The researchers used a type of MRI called sodium MRI to measure sodium levels in different parts of the brain. Their study is thought to be the first to use this technique to study migraine.
READ MORE
| | |
| --- | --- |
| Intranasal ketamine or fentanyl for children: Similar analgesia, disproportionate side effects | |
Anesthesiology News
Intranasal ketamine causes more minor side effects, such as dizziness, than intranasal fentanyl used as analgesia for children with assumed single-extremity fractures, according to researchers. The double-blind, randomized controlled trial in 82 children found that while pain relief was similar at 20 minutes between the two groups, the cumulative number of side effects in the ketamine group was 2.2 times higher than in the fentanyl group.
READ MORE
| | |
| --- | --- |
| Clinician suspicion minimally accurate for lyme disease | |
HealthDay News
Clinician suspicion has minimal accuracy for the diagnosis of Lyme disease, according to a study published online in Pediatrics. For the study, researchers assembled a prospective cohort of children aged 1 to 21 years evaluated for Lyme disease to examine the accuracy of clinician suspicion. Treating clinicians were asked to estimate the probability of Lyme disease, and the ability of clinician suspicion to diagnose Lyme disease was calculated as the area under the curve for the receiver operating curve.
READ MORE
| | |
| --- | --- |
| Hospitals vary widely in management of infant bronchiolitis | |
Medscape (free login required)
Among infants hospitalized with bronchiolitis, use of evidence-based supportive therapies (EBST) varies widely across hospitals, a new study shows. Suzanne Schuh, MD, FRCP(C), from the University of Toronto, Ontario, Canada, and colleagues published the results of their international study online Nov. 28 in Pediatrics. "[W]e found that more than 30% of infants hospitalized for bronchiolitis did not receive any EBSTs," the authors write.
READ MORE
| | |
| --- | --- |
| Radiology offers clues in cases of domestic abuse and sexual assault | |
Medical Xpress
Radiologic signs of injury could help identify victims of intimate partner violence, according to a study presented today at the annual meeting of the Radiological Society of North America (RSNA). "Radiologists must be aware that intimate partner abuse is a common public health problem," said study author Elizabeth George, M.D., a radiology resident at Brigham and Women's Hospital in Boston. "It affects one in four women in the United States. So many of the patients we encounter may have this unfortunate story."
READ MORE
| | |
| --- | --- |
| Benefits of EHRs include tracking the spread of infection in hospitals | |
TechTarget
EHRs have been touted for their ability to make billing easier and more accurate, improve patient care, provide a foundation on which to conduct data analytics, and more. It may be time to add tracking the spread of infection throughout a hospital to the list of benefits of EHRs.
READ MORE
| | |
| --- | --- |
| COA study: Hospital outpatient care 60 percent higher, leads to more emergency visits | |
OncLive
As CMS moves ahead with payment reforms designed to reduce the total cost of hospital care, the results from a new study show that cancer treatment remains much less expensive at community oncology clinics than at hospitals and that the spending gap between the 2 types of sites may be growing wider. The total cost of care for patients receiving chemotherapy in hospital outpatient facilities is nearly 60 percent higher than the same treatment at independent practices, according to the study by Lucio Gordan, MD, medical director in the Division of Quality and Informatics at Florida Cancer Specialists, and Xcenda, a health economics consultancy.
READ MORE
| | |
| --- | --- |
| How hospitals are using 'street medicine' to treat homeless | |
Becker's Hospital Review
Hospitals nationwide continue to look for ways to reduce costs while providing quality care to patients. One tool that has worked for Allentown, Pa.-based Lehigh Valley Health Network is its street medicine program, which provides homeless individuals with basic primary care, according to The Washington Post. The program, led by physician assistant Brett Feldman, treats homeless patients living on the streets or in soup kitchens and shelters. According to the program website, this no-cost treatment includes medications, laboratory tests and diagnostic studies.
READ MORE
| | |
| --- | --- |
| Study: Most hospitals lack emergency hand, facial specialists | |
Becker's Hospital Review
Barely one out of four hospitals consistently has emergency hand and facial trauma specialists available, according to a recent study in the November issue of Annals of Plastic Surgery. The study gathered data from 52 New York State hospitals, which were selected from the New York State Department of Health website and surveyed via phone between May 2012 and October 2013. Only 27 percent of hospitals surveyed had consistent coverage for emergency hand trauma and only 29 percent of hospitals had a facial specialist consistently available.
READ MORE
| | |
| --- | --- |
| New approach can track how superbugs travel among and within healthcare facilities | |
News-Medical
Killer bacteria — ones that have out-evolved our best antibiotics — may not go away anytime soon. But a new approach to tracking their spread could eventually give us a fighting chance to keep their death toll down. Using data from a 2008 outbreak of one of the most-feared "superbugs," and modern genetic sequencing techniques, a team has successfully modeled, and predicted, the way the organism spread between and within dozens of healthcare facilities.
READ MORE
| | |
| --- | --- |
| Saliva test may help TBI diagnosis in kids | |
MedPage Today
Changes in the composition of children's saliva, which have been found following traumatic brain injury (TBI), helped to identify patients with prolonged symptoms of concussion, a small study found. Specifically, concentrations of five specific microRNAs identified participants with prolonged concussion symptoms with more than 85 percent accuracy — more accurate than using symptoms four weeks after injury or parent report.
READ MORE
---
---