---
| | |
| --- | --- |
| Reminder: CCA AGM and Networking Event | |
CCA
A reminder to join us for our Annual General Meeting on Monday, March 2, 2020, followed by an evening of networking, dinner and go-kart racing!

Time:
5:30 – 6:00 pm Annual General Meeting
6:00 – 9:00 pm Racing, Networking and Dinner

PLACE: 401 Mini-Indy Go-Karts, 37 Stoffel Dr, Toronto ON, M9W 6A8

For the full event details please click here.

If you're not able to attend the AGM please make sure to fill out your proxy. You can find it on the CCA website here, at the bottom of the page.

Please note that the Call for Nominations is now closed. You can find the proposed slate of Directors for the 2020-2021 Board also on the CCA website here.
| | |
| --- | --- |
| LAST CHANCE TO REGISTER FOR CARWACS TORONTO 2020! | |
CCA
| | |
| --- | --- |
| | |
Join us at
CARWACS
Toronto 2020 on
March 3rd & 4th
at the Toronto Congress Centre! Find new products and innovative solutions at Canada's largest convenience, gas & car wash event of the year!
Join CCA on
March 3rd
for our
Education Sessions: 9:00am–10:15am Compliance in the Workplace; are you Ready for an Inspection?
Avoid fines, injuries to employees, and lost productivity by ensuring your business is compliant with the latest workplace regulations. Topics covered will include posting and training requirements, documentation, health and safety, workplace inspections, and reporting and investigating procedures.
10:30am – 12:00pm CCA's Round Table Discussion
Discover the tips and tricks of seasoned industry carwash veterans and fellow operators in this highly interactive session. Topics covered will include marketing strategies, identifying customer complaints, damages and resolutions.
Don't miss this opportunity to have your specific questions and issues addressed by some of the most experienced operators and suppliers in the business!
And on
March 4th
from
8:30am – 12:00pm
, you can join us for our
Carwash Tour
which will visit a number of CCA member carwash sites across southern Ontario as carwash operators enjoy breakfast, a morning of networking, lunch and interactive site tours! The tour this year includes a visit to
Popular Carwash
on Dundas Street,
Auto Spa
on Platinum Drive, and
Crosstown Carwash
on Jane Street!
You can register for these events here on
The CCA Carwash Dedicated Agenda
!
Any questions please contact Martha at
events@canadiancarwash.ca
.
| | |
| --- | --- |
| The new CCA website: Updating your password and renewing your membership | |
CCA
The new CCA website was launched at the beginning of February, and we have received great feedback that the new website is user-friendly and easier to navigate. We encourage you to go explore the new website and login to reset your password, as your old one will no longer work. You can go to this link and click on 'change password'.

Have you checked to see if your membership is up to date? Are you receiving CCA membership renewal emails and event updates? Please make sure CCA emails are not going into your junk folder. If you have any feedback or questions or need help renewing your membership, please contact CCA National Office.
| | |
| --- | --- |
| Save The Date! | |
CCA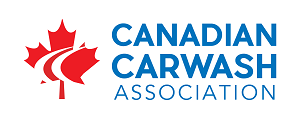 CCA Annual Golf Tournament, September 16, 2020


CCA carwash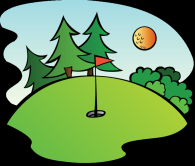 owners and operators as well as industry suppliers will be teeing off for 18 holes of golf, networking and dinner at the annual Canadian Carwash Association Golf Tournament!

Where: Lionhead Golf & Country Club

Registration opening soon!
For more information, please contact Martha at events@canadiancarwash.ca.







Are you looking for that "WOW" product that keeps customers coming back? Discover the new Super Hard Shell Finish with ceramic technology and UV blocking properties from Turtle Wax Pro! This high-performance product produces durable, long-lasting shine and surface protection with amazing water-repelling properties long after the wash. To learn more, visit

www.superhardshellfinish.com
---
| | |
| --- | --- |
| Servicing fleet accounts | |
Carwash.com
Unlimited programs are all the rage these days, and for good reason. Recurring revenue helps stabilize your bottom line month over month. However, single-car owners aren't the only recurring customers you should be going after. Tapping into fleet services is an excellent way to bring in some more cash.
READ MORE
| | |
| --- | --- |
| Showing off with LEDs | |
Professional Carwashing & Detailing
Over the past decade, installing LED lighting in all areas of a carwash has become an industry best practice. The latest generation of fixtures offers many distinct benefits to self-serve, in-bay automatic and conveyor carwashes. The energy savings and durability of the fixtures compared to traditional options remains significant.
READ MORE
| | |
| --- | --- |
| US small businesses are getting upbeat news on the economy | |
U.S. News & World Report
Small business owners have received some upbeat news on the economy this month. Retail sales figures released Friday showed that consumers were inspired by unseasonably warm weather to spend on their homes in January, but that overall sales growth was modest. The Commerce Department reported a 0.3 percent gain last month following a 0.2 percent gain in December. Although economists called the report disappointing, they noted that more consumers are working, a good omen for higher retail sales in the coming months.
READ MORE
| | |
| --- | --- |
| Visionary vs. manager: Why both are necessary in business | |
Multibriefs
We bring our unique personalities into the workplace. Some of us enjoy creating new ideas, thinking about future improvements, and experimenting to improve matters. Others are the polar opposite. These are the people who enjoy taming chaos, managing the status quo, and streamlining processes. As I've mentioned in previous articles, all organizations need both these types of people because the balance is where most progress occurs. When one type of thinking dominates the other in a company, a failed outcome is predictable.
READ MORE