| | |
| --- | --- |
| ICA Carwash Show May 13-15 in Nashville | |
CCA
A good carwash starts in Nashville. There are countless reasons to attend The Car Wash Show 2019. Whether you're looking to discover something new from the more than 350 exhibiting companies, network with over 8,000 industry professionals or gain new insights from experts from an extensive line up of education sessions, there's something for everyone!

Discover innovative new products, connect with industry peers, and find inspiration for building and maintaining your business from the inside out at The Car Wash Show™ 2019.

Register for The Car Wash Show 2019, taking place May 13-15 at the Music City Center in Nashville, TN and don't miss the opportunity to become a better business owner. Read more.



| | |
| --- | --- |
| Save on key business services with CFIB | |
CCA
Access exclusive member discounts for CCA members

All Canadian Carwash Association members are automatically enrolled as members of the Canadian Federation on Independent Business. Be sure to check out the many benefits that are offered through this exclusive group member benefit. CFIB has leveraged the negotiating power of over 110,000 CFIB members to provide exceptional savings from trusted providers. From banking to payroll to shipping, these partnerships can save you $5,000 or more a year on business services and products.

CCA members are given a unique membership code to access benefits at no charge. To find discounts on practical, valuable business products and services, visit the CFIB website.
| | | |
| --- | --- | --- |
| | | The all-new Turtle Wax® Pro M.A.X Power is a NEW high-ph touchless presoak that allows you to boost the pH level from Moderate to Aggressive to Xtreme to overcome challenging cleaning conditions. Request a FREE trial! |
| | |
| --- | --- |
| New CCA Member Profile — Aroma Creations | |
CCA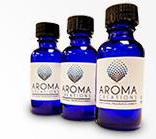 CCA is pleased to welcome new associate member Aroma Creations. A custom fragrance manufacturer for the car wash industry. Priding itself as a leader in fragrance customization, Aroma Creations passionately creates and develops fragrance formulations from concept to finished products. Specializing in providing a unique customer experience, Aroma Creations works with its clients to design custom fragrance briefs.

Aroma Creations takes the finalized brief concepts and yields the ultimate in fragrance artistry in the form of a tailor-made fragrance. Utilizing advanced technologies and processes, Aroma Creations houses the ability to apply the fragrance in a multitude of applications, and serves as a trusted source for trend analysis. With rigorous quality control processes in place, Aroma Creations surpasses industry standards to deliver bespoke fragrance excellence.

Aroma Creations can create a custom fragrance, match a fragrance, or you can select from over 5300 fragrances in their library. Contact them today for a quote.
READ MORE
| | | | |
| --- | --- | --- | --- |
| | | Rockyview Industries has been a carwash industry leader with superior service and technology since 1992. Contact us at info@rockyviewindustries.com or 1-888-447-2077 | |
| | |
| --- | --- |
| How to prevent crime at your carwash | |
Professional Carwashing & Detailing
Carwashes are prime targets for criminal behavior, making them particularly susceptible to burglary, robbery, vandalism or internal theft by an employee, the last of which is commonly labeled "employee dishonesty." The first three are often considered crimes of opportunity that can strike at any time without warning.
READ MORE
| | |
| --- | --- |
| Improving images with carwash doors | |
Professional Carwashing & Detailing
While location, location, location is the mantra of the real estate industry — and it is ultra-important in the professional carwashing and detailing industry as well — without an appealing, clean design, layout and site, customers will pass right by your business, regardless of its primary street's traffic count and location, in search of a tidier carwash down the road. Why? Because carwash operators are in the business of clean, and for prospective customers, perception is reality.
READ MORE
| | |
| --- | --- |
| 95 percent of small businesses will increase their digital marketing spending in 2019, according to new survey | |
MTS
It's nearly unanimous among small businesses: Invest more in digital media with an emphasis on social media to boost brand awareness and generate customer leads. That is the finding from a new survey from The Manifest, a business news and how-to website.
READ MORE
| | |
| --- | --- |
| 10 onboarding best practices every small business should follow | |
Small Business Trends
Onboarding is the process where new employees get introduced to all the necessary behaviors, skills and knowledge they'll need. In a nutshell, it's the process of integrating a new person into your small business' culture and procedures.
READ MORE