| | |
| --- | --- |
| CFIB/CCA News | |
CFIB/CCA

One year ago, the Canadian Carwash Association launched a new member benefit. Members now receive full access to the Canadian Carwash Association (CCA) and the Canadian Federation of Independent Business (CFIB) member benefits through an industry partnership. *

Business Support
• CCA Wash Volume Report (WVR) program market data analysis
• Industry subscriptions to Octane magazine and CCA Communiqué
• Complimentary access to CARWACS tradeshow/seminars
• Online business training courses and webinars for both employers and employees
• Tailored insurance program designed for the carwash operator
• Significant savings on payment and payroll processing
• Access to CFIB Business Counselors in every province
• Interactive website with searchable carwash locator
• And much more!

Advocacy
• Proactive lobbying at all three levels of government
• Environmental awareness
• Industry updates, alerts and information Networking
• Annual golf tournament and social events
• Ted Snyders Memorial Award
• General member meetings

*must be a Canadian owned and operated independent business to qualify for CFIB membership

Effective April 1, 2018, all current members of CCA, became full members of CFIB. Fees for the new joint membership are $395 for operators and $445 for supplier/associate members. Between April 1st 2019 and March 31st 2020, renewing CCA Members will receive a $50 discount off of the new rate. Join or Renew now and receive these additional benefits. http://canadiancarwash.ca/membership.aspx.
| | |
| --- | --- |
| Carwash for Sale in Windsor, ON | |
CCA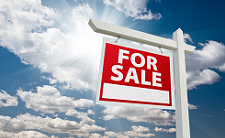 The CCA For Sale website feature offers carwash operators a place to find a new carwash to purchase or to sell a carwash. There are multiple current excellent investment opportunities available online.

New Listing - A three-year old full-service automatic carwash is for sale in Windsor, Ontario, on a very busy major road in an expanding commercial area with a traffic count of 32,000 cars each day. The building includes a detail bay, a wax and polish bay with a wax machine, a manager's office, a customer lounge area, a staff washroom, staff lunch room, customer washroom, mechanical room and wash tunnel capable of washing 85 cars each hour. The three-year old wash equipment was manufactured by Motor City Wash Works and is very well maintained. The asking price is $1,950,000.

To arrange a visit by appointment, please respond to mfs3463ev@gmail.com.
| | | |
| --- | --- | --- |
| | | The all-new Turtle Wax® Pro M.A.X Power is a NEW high-ph touchless presoak that allows you to boost the pH level from Moderate to Aggressive to Xtreme to overcome challenging cleaning conditions. Request a FREE trial! |
| | |
| --- | --- |
| CCA New Board Member Profile | |
CCA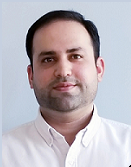 The Canadian Carwash Association elected six new Board of Directors at its Annual General Meeting last month. In this issue, we profile new director Sameer Haidari, Category Manager, Car Wash Operations for Circle K in central Canada.

Sameer has worked with Circle K since 2013 and acts as the Category Manager handling all car wash operations within central Canada. During his time as an analyst for Circle K, he capitalized upon every opportunity that involved analyzing and generating insights regarding car wash trends and the industry as a whole. His profound understanding of the operations and delivery of car washes have led him to manage hundreds of car washes for Circle K. The CCA Board welcomes Sameer and looks forward to his contribution and assistance in the continual development of the car wash industry by providing leadership as one of the CCA directors.
| | | | |
| --- | --- | --- | --- |
| | | Rockyview Industries has been a carwash industry leader with superior service and technology since 1992. Contact us at info@rockyviewindustries.com or 1-888-447-2077 | |
| | |
| --- | --- |
| A 360-approach to customer safety | |
Professional Carwashing & Detailing
Today, there are many technology components that experienced carwash operators can leverage to keep customers secure and safe before, during and after the wash cycle. In fact, preventing security issues and ensuring customer safety are integral steps that every wash owner must take to protect overall business profitability.
READ MORE
| | |
| --- | --- |
| Using new technologies to improve Wash-System performance | |
WashTrends Magazine
Taking advantage of advancements in car wash technologies can produce many benefits, especially in the critical areas of throughput rates, revenue enhancement and operational costs.
READ MORE
| | |
| --- | --- |
| Plan for organic networking | |
Professional Carwashing & Detailing
In the professional carwashing and detailing major trade show circuit, March and April this year are transition months for exhibitors, such as Professional Carwashing & Detailing magazine. At the time of writing this column, we're fresh off the Southwest Car Wash Association's (SCWA) 2019 Convention & EXPO, and we're also gearing up for what should be another great industry event " The Car Wash Show™ 2019, hosted by our industry's leading association, the International Carwash Association.
READ MORE
| | |
| --- | --- |
| Small business guide to sending marketing emails | |
Business News Daily
Unless you're one of those apathetic people who allows unread emails to collect up to the thousands in your inbox, you probably spent a good chunk of your morning deleting automated emails without reading them. But surely there was at least one that caught your eye, made you pause and skim through it, or maybe even made you click the link.
READ MORE
| | |
| --- | --- |
| 5 expert tax tips for small businesses | |
MSN
The new year is full of celebrations, resolutions, and new beginnings, but those aren't the only things happening in Q1. Tax season has officially begun, and like your grandmother, the IRS would love to hear from you sooner rather than later. We reached out to a few experts to shed some light on the most helpful tips they'd give to small business owners as they gear up for that all-important April 15 deadline.
READ MORE