| | |
| --- | --- |
| CCA New Board Member Profile | |
CCA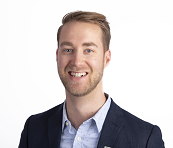 The Canadian Carwash Association elected six new Board of Directors at its Annual General Meeting last month. In this issue, we profile new director Morgan Arnelien, Carwash Program Co-ordinator, Energy Products, Federated Co-operatives Limited in Saskatoon, SK. Morgan provides guidance and strategic direction for over 130+ Co-op carwash locations across the Prairies/ Western Canada. Prior to his current role, Morgan was the Energy Marketing Co-ordinator at FCL, where he was responsible for developing carwash and gas bar marketing campaigns. Check out the full list of CCA Board of Directors here.
| | |
| --- | --- |
| For Sale, Valet Car Wash and Jiffy Lube | |
CCA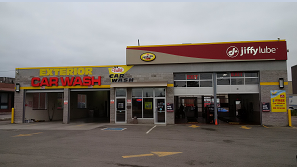 Looking to get into the Car Wash and Quick Lube business? Here's a great opportunity for a new or existing operator looking to expand. Complete turn key modern car wash and quick lube, includes all car wash equipment including full tunnel package, pay station, POS system and outside vacs. Jiffy lube comes with all equipment and POS operating system. Business consists of a 150-foot exterior tunnel wash with a large subscription base, interior cleaning bay, 4 bay quick lube bays with full basement, lots of storage. 3 furnished upstairs offices. Located in a high traffic area in Etobicoke, Ontario.

Asking $379,000 for both car wash and quick lube business. Please contact Mike Black for further information at mdblack@sentex.net or call 1-519-654-2570.
| | | |
| --- | --- | --- |
| | | The all-new Turtle Wax® Pro M.A.X Power is a NEW high-ph touchless presoak that allows you to boost the pH level from Moderate to Aggressive to Xtreme to overcome challenging cleaning conditions. Request a FREE trial! |
| | |
| --- | --- |
| CarWashConnect is now Mosaic | |
CCA
CEO Matt McCulloch recently announced that CarWashConnect was rebranding to Mosaic. The software company provides digital solutions for the carwash industry including monthly pass and subscription services, in-app messaging, enhanced reporting and analytics. The new website is www.wearemosaic.ca.
| | |
| --- | --- |
| Human Rights compliance: The three templates every small business needs | |
CFIB/CCA Benefits
As Canadians we are all protected under the Human Rights Acts and charters. Under the rules set out by the governing Acts, your business is required to ensure that all those who interact with the business are treated equally regardless of gender, religion, age or any of the other protected grounds. All businesses are required to have policies and practices in place to help prevent discrimination, harassment and retaliation in the workplace. Not having or following these policies can be of great consequence to your business. So where do you begin? CFIB has templates and resources to help your carwash business.
READ MORE
| | | | |
| --- | --- | --- | --- |
| | | Rockyview Industries has been a carwash industry leader with superior service and technology since 1992. Contact us at info@rockyviewindustries.com or 1-888-447-2077 | |
| | |
| --- | --- |
| How becoming an eco-friendly carwash can save you money | |
Professional Carwashing & Detailing
In the early days of carwashing, since resources were cheap and abundant, the industry was generally not overly concerned with how much water or electricity carwashes were using. Now, however, it's a different story. As populations and technology use have grown over the last few decades, the world has steadily become more and more environmentally conscious, and everyone now seems to examine what impact he or she has on the environment and how there might be a way to lessen it.
READ MORE
| | |
| --- | --- |
| 'Did it rain mud?': High Plains sand leaves residue on Quad-City vehicles | |
Quad-City Times
"Dirty rain" that fell on the Quad-Cities left powdery residue on vehicles and is keeping car washes busy. David Cousins, meteorologist with the National Weather Service, Davenport, said airborne sand from White Sands National Monument, New Mexico, and Texas pooled up in a storm system. "The wind was blowing across the High Plains out there, and wafted some sand into the air," Cousins said.
READ MORE
| | |
| --- | --- |
| 5 steps for coaching carwash employees | |
Professional Carwashing & Detailing
Once someone is initially trained and some time has passed, there is still a need for feedback on how well people are performing procedures — for several reasons. First, and most obviously, everyone needs some reminders to stay on track. This is especially true for production workers in the carwash industry, since the work is physical and can be done under adverse weather conditions.
READ MORE
| | |
| --- | --- |
| 73% of small businesses invest in social media marketing, survey finds | |
Small Business Trends
Nearly 3 of every 4 small businesses plans to invest in social media marketing this year. That finding stands out in a new survey from The Manifest. It's called How Small Businesses Use Digital Marketing Channels in 2019.
READ MORE
| | |
| --- | --- |
| 4 cash flow challenges facing small business owners today | |
Forbes
You should probably have a good handle on your company's cash flow, but do you ever wonder how your company compares with other small businesses?
READ MORE