---
| | |
| --- | --- |
| CCA Board Elects Jason Kaye as President | |
CCA

On April 12, the newly elected National Board of Directors confirmed the election of Jason Kaye, of Bayview Car Wash Ltd, as the new President of the Canadian Carwash Association for a one-year term. Domenic DiMonte, Crosstown Car Washes was elected to serve a fourth term as Vice President and Treasurer and Sean McBride, Cleaning Solutions Inc. became Vice President, Manufacturers/Distributors/Suppliers. Rudy van Woerkom, Big City Auto N Truck Wash was elected VP, Carwash Owners/Managers. Directors include Christopher Armena, Mark VII; Brad Baldwin, Zep Vehicle Care Inc.; Mike Dietrich, Parkland Fuel Corporation; Terry Fahey, Fahey Electric/Capital Wash Systems; Brad Goetz, Mondo Products Co. Ltd., Kirsten Potvin, CarWash Connect, Mark Vella, 7-Eleven and Alex Grieve, Valet Car Wash. Learn more about the CCA Board of Directors on the CCA website.

Ten years ago, Jason Kaye joined his father, Derek Kaye, in the operation of both Bayview Car Wash and Don Mills Car Wash located in Toronto. Jason's expertise is in the full-service carwash model which he has been exposed to his entire life. He is now a third-generation carwash operator as his grandfather started in the business in 1960. Jason joined the CCA Board in 2014.
| | |
| --- | --- |
| Alex Grieve of Valet Car Wash joins CCA Board | |
CCA
Alex Grieve, Operations Manager, Valet Car Wash, joined the firm in 2012. Valet has 10 locations in Ontario. Over the past six years, he has dabbled in repairs and maintenance as well as the normal day-to-day operations of running a car wash.
| | |
| --- | --- |
| CCA Annual Golf Tournament: Save some green with the early bird rate | |
CCA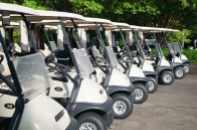 Golf season might just be beginning, but it's never too early to start putting together your foursome for this year's CCA Annual Golf Tournament. Register your team by June 1 to save a few strokes on green fees with this year's early bird rate, $195 +HST/golfer.

Visit the CCA website, www.canadiancarwash.ca/golf, for more information on how to sign up for this year's tournament at Blue Springs Golf Club in Acton, Ontario on September 13th. For sponsorship opportunities, contact the National Office at 416-239-0339 ext. 224 or kcloutier@canadiancarwash.ca.
| | |
| --- | --- |
| CFIB Benefit Spotlight: Chase Merchant Services | |
CCA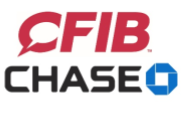 Along with the many benefits that come with CCA's new industry partnership with the Canadian Federation of Independent Business, CCA members can enjoy exclusive pricing on a range of payment services from CFIB's trusted partner for payment processing, Chase Merchant Services.

With Chase, you can take advantage of preferred rates on credit and debit card transactions, point-of-sale terminals, and other payment solutions, without having to worry about application fees or penalties for cancelation.

Find out how much you can save here.
---
| | |
| --- | --- |
| Dress to impress with car wash uniforms | |
Professional Carwashing & Detailing
As the owner of a collector car, the way my car looks at all times is crucial to me. The car is covered when in storage, "quick" detailed after every outing and always detailed right before showing it off in a car show. But, I have one problem: I cannot wash the car. I live in a high-rise condominium building in Chicago, and while it does have an area in the garage set up for tenants to wash their cars, the building no longer allows car washing in the garage. Further, you can no longer pay one of the garage attendants to wash the car. Why they did this, I do not know. Maybe it's for safety or insurance reasons.
READ MORE
| | |
| --- | --- |
| Good design is good business | |
Auto Laundry News
Design is important, not only to those in the design business but also to business owners, customers, stockholders, manufacturers, and the like. Technology and engineering is vitally important, but if Tesla packaged its high-tech electric cars in a Pontiac Aztek body we would not know the name Elon Musk. If Apple decided to sell its phones in a pink Hello Kitty flip case, they would not exist today. Good design matters and great design builds success.
READ MORE
| | |
| --- | --- |
| Specialty add-on carwash services | |
Professional Carwashing & Detailing
Most of your customers come to you for the basics, but perhaps you are seeing a stagnation in recent business. Whether it's related to the season, a rough local economy or just a matter of needing more customers, the objective of any aspiring business is to maximize on opportunities with your existing customers and to continuously attract new customers.
READ MORE
---
Missed last week's issue? See which articles your colleagues read most.
Don't be left behind. Click here to see what else you missed.
---
| | |
| --- | --- |
| Investing in marketing can pay off for small businesses | |
Chicago Tribune
Leanne Hoagland-Smith writes: How quickly can you answer this question: What are the actual dollars budgeted towards all marketing efforts for the current year? From my experience, most small business owners cannot answer this question.
READ MORE
| | |
| --- | --- |
| 10 tips for stepping up your content marketing game | |
Small Business Trends
Content marketing has become an incredibly popular strategy for small businesses — and for good reason. But creating great content isn't enough. You need to take some extra steps in order to make a real impact. In order to accomplish that goal, check out these tips from members of the online small business community.
READ MORE