| | |
| --- | --- |
| CCA new Board Member profile | |
CCA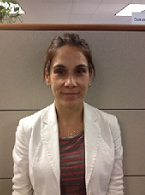 The Canadian Carwash Association elected six new Board of Directors at its Annual General Meeting. In this issue, we profile new director Cristina Caruso, National Category Portfolio Manager, Car Wash Marketing, Suncor Energy - Mississauga, ON. Cristina joined the company in 2000 and has been in a number of positions with Suncor ranging from sales, operations and marketing. Since 2011 Cristina has been in category management with Suncor, starting out on the convenience store side of the business and is now in car wash for the past year and a half. To view the profiles of all CCA Directors visit http://canadiancarwash.ca/board_directors_cca.aspx.
| | |
| --- | --- |
| ICA Carwash Show May 13-15 in Nashville | |
CCA


A good carwash starts in Nashville. There are countless reasons to attend The Car Wash Show 2019. Whether you're looking to discover something new from the more than 350 exhibiting companies, network with over 8,000 industry professionals or gain new insights from experts from an extensive line up of education sessions, there's something for everyone!

Discover innovative new products, connect with industry peers, and find inspiration for building and maintaining your business from the inside out at The Car Wash Show™ 2019.

Register for The Car Wash Show 2019, taking place May 13-15 at the Music City Center in Nashville, TN and don't miss the opportunity to become a better business owner.
READ MORE
| | | |
| --- | --- | --- |
| | | The all-new Turtle Wax® Pro M.A.X Power is a NEW high-ph touchless presoak that allows you to boost the pH level from Moderate to Aggressive to Xtreme to overcome challenging cleaning conditions. Request a FREE trial! |
| | |
| --- | --- |
| Emergency Preparedness: Five things you need to do | |
CFIB/CCA Benefits
We all know that emergencies can happen – fires, floods, earthquakes – but how many of us are truly prepared to deal with the immediate and long-term effects of these events? Emergency preparedness requires you to be proactive. Planning for different scenarios and making decisions now will put you a step ahead should disaster occur.

What are the five things you need to do?

1. Assign Responsibility for Managing a Crisis
2. Identify Threats to Your Business
3. Reduce the Risk Identified (where possible)
4. Prepare an Emergency Plan
5. Practice & Test your Plan (at least once a year)

Ask yourself:

• What are the potential natural disasters that could prevent you from operating as normal
• How will you communicate with your employees if there is an emergency?
• Are your records, documents, and employee files backed up?
• Have you assigned managers/key personnel to assist with an evacuation?
• Have you taken into consideration any employees with a disability?

Use the CFIB checklist and the simple step-by-step form from CFIB's savings partner Northbridge Insurance, to help predict how an interruption to your core operations would affect your business.
READ MORE
| | | | |
| --- | --- | --- | --- |
| | | Rockyview Industries has been a carwash industry leader with superior service and technology since 1992. Contact us at info@rockyviewindustries.com or 1-888-447-2077 | |
| | |
| --- | --- |
| Blown away with energy-efficient dryers | |
Professional Carwashing & Detailing
Energy costs will always be an expensive, "hot-button" topic for carwash owners. Runaway utility charges have the ability to sink carwashes that are already struggling with climbing labor costs and increasingly widespread competition. Another challenging factor is the financial burden created by added operational requirements levied by some cities and municipalities.
READ MORE
| | |
| --- | --- |
| 13 signs you might be the reason your employees are quitting | |
Forbes
Your best employees are leaving in rapid succession. You've noticed a lot of bickering and drama. You can't seem to motivate anyone on the team anymore. There has to be an explanation — and it could very well be your leadership. No boss wants to admit that they are the reason for their team's issues, but if you're experiencing recurring morale and retention problems, you might want to look inward for the cause.
READ MORE
| | |
| --- | --- |
| SkyKnight-backed WhiteWater express car wash merges with Legends Express Car Wash | |
SkyKnight
WhiteWater Express Car Wash ("WhiteWater"), a multi-location car wash operator headquartered in Houston and backed by SkyKnight Capital ("SkyKnight"), announced its merger with Legends Express Car Wash ("Legends"). The strategic combination creates a top tier car wash platform with 15 locations in Houston, Dallas, Austin and Tulsa. The terms of the transaction were not disclosed.
READ MORE
| | |
| --- | --- |
| 6 ways AI can help your small business run better | |
Forbes
People tend to think of artificial intelligence (AI) as a technology of the future. It's not. AI is all around us. Navigation apps, music streaming services, online advertising, your Facebook News Feed — all of them use AI.
READ MORE
| | |
| --- | --- |
| 10 laws of social media marketing | |
Entrepreneur via MSN
Leveraging the power of content and social media marketing can help elevate your audience and customer base in a dramatic way. But getting started without any previous experience or insight could be challenging. It's vital that you understand social media marketing fundamentals. From maximizing quality to increasing your online entry points, abiding by these 10 laws will help build a foundation that will serve your customers, your brand and — perhaps most importantly — your bottom line.
READ MORE