| | |
| --- | --- |
| CCA New Board Member Profile | |
CCA

The Canadian Carwash Association elected six new Board of Directors at its Annual General Meeting. In this issue, we profile new director Karen L Smith, Training and Compliance Manager, Valet Car Washes in Kitchener, ON. Karen started with Shell Canada in 1993 as a retailer; operating gas bars, convenience and car wash and served on the Shell training team, assisting with new POS role out and new retailer training in Ontario and Alberta. She joined the Valet team 2012, in management capacity and after learning the ropes of a flex-service car wash and running a site for almost a year, it was clear the site managers were overwhelmed with the daily operations of a car wash, leaving little time to concentrate on all the other details of running a business. Karen's role quickly developed into training and compliance manager. With the ever changing and additional rules and regulations on labour laws, health and safety and compliance, it became a full-time job keeping up with new information, developing policies and procedures and enhancing the health and safety program. In addition, she conducted internal compliance and health and safety audits at Valet's 10 sites to ensure conformity across the business. Karen served on the CCA board previously in 2002-2004.

To view the profiles of all CCA Directors visit http://canadiancarwash.ca/board_directors_cca.aspx.
| | |
| --- | --- |
| CFIB/CCA Benefits | |
CCA/CFIB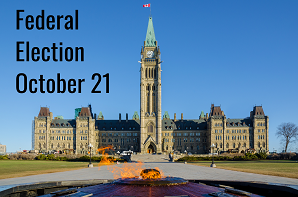 Advocacy for small business – Federal Election platform

The next federal election is set for October 21, and political leaders across the country are already ramping up their campaigns. As the parties draft their electoral platforms, we want to make sure that the issues important to your business stay front and centre. Political leaders need to remember that in addition to being a business owner, you are also a voter.

How we are fighting for your business this election

With increased costs to your business, like the CPP hikes, and economic uncertainties on the horizon, all parties must commit to implementing policies that will ensure your business' success now and into the future.

Based on feedback from business owners like you, CFIB has created a small business platform, Small Business is Everyone's Business, with recommendations on what those policies should be.

We want all parties to understand that to ensure the success of the country's small businesses, they need to go back to basics by focusing on three key elements:

• affordability,
• financing, and
• skilled labour

While policy-makers in Ottawa focus on competitiveness, innovation and reaching global markets, they often forget to address the basic foundations needed to operate a successful business.

Our platform sets out recommendations that aim to set your business up for success by ensuring political leaders commit to addressing each of these three elements.
READ MORE
| | | |
| --- | --- | --- |
| | | The all-new Turtle Wax® Pro M.A.X Power is a NEW high-ph touchless presoak that allows you to boost the pH level from Moderate to Aggressive to Xtreme to overcome challenging cleaning conditions. Request a FREE trial! |
| | |
| --- | --- |
| Golf Tournament – Mark your calendar for September 12 | |
CCA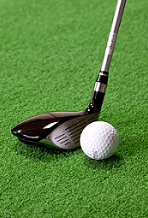 CCA carwash owners and operators as well as industry suppliers will be teeing off for 18 holes of golf, networking and dinner at the annual Canadian Carwash Association golf tournament taking place at the Blue Springs Golf Club in Action, Ontario on Thursday, September 12th, 2019.

Plan now to get in a few practice swings over the summer and be ready to tee off at 9:00 a.m. and finish the day with a great meal and raffle prizes. For hole sponsorship opportunities, contact the National Office at 416-239-0339 ext 228 or office@canadiancarwash.ca.

| | | | |
| --- | --- | --- | --- |
| | | Rockyview Industries has been a carwash industry leader with superior service and technology since 1992. Contact us at info@rockyviewindustries.com or 1-888-447-2077 | |
| | |
| --- | --- |
| Study says Friday before Memorial Day is big for carwashes | |
Professional Carwashing & Detailing
The Friday of Memorial Day weekend is the biggest day of the year for auto service businesses, when Americans spend more money on their vehicles than on any other day of the year (73 percent more than a typical day) as they prepare to hit the road for the three-day weekend, according to a press release. This is just one finding from new data analysis from Womply, a small business software company, the release continued.
READ MORE
| | |
| --- | --- |
| Car wash tips during a remodel | |
Sonny's
There's no question that this is a good time to be in commercial car washing. In a fairly short period of time, we've shifted from talking about how to squeeze every last dollar out of each guest to conversations about capacity and expansion. Normally, I'd say that this is a great sign – however, there's one big problem — it's becoming ever more difficult to find a good site at a reasonable price. Moreover, when you finally locate that perfect piece of dirt, chances are you're bound to run into obstacles such as zoning or permitting.
READ MORE
| | |
| --- | --- |
| Upgrading carwash chemistry | |
Professional Carwashing & Detailing
As small business owners, carwash operators must remain vigilant when it comes to daily-use consumables, specifically cost and performance. Though an option may have ideal pricing, product performance may decline as the price point goes down. This is especially true in the carwash chemistry market. Here, the concept of continued learning is massively important, since owners should research products thoroughly before making changes to chemical offerings.
READ MORE
| | |
| --- | --- |
| How to boost your small business marketing right now | |
Forbes
Although the economy is doing well, it's not time for small business leaders to slacken their marketing efforts. Nearly half of small business owners in Capital One's Small Business Growth Index expressed concerns about a possible recession ahead, and 35% thought tariffs and trade difficulties would pose an additional hurdle.
READ MORE
| | |
| --- | --- |
| 54% of remote workers feel disconnected from company, how about yours? | |
Small Business Trends
A new survey from Workplace by Facebook reveals the disconnect which exists between employees who work inside company headquarters and outside of HQ.
READ MORE