---
| | |
| --- | --- |
| Carwash site selection — 10 steps for success | |
SONNY'S CarWash Equipment Division

Express-exterior car washes with free vacuums have shifted the value proposition for consumers both in time and money and have brought waves of new traffic to professional car washing. Monthly wash clubs and premium online services have changed customer expectations. Population densities in many markets have changed. So if intelligence is the ability to adapt to change, then it's time to update the rules of car wash site selection to reflect today's reality.

Anthony Analetto, President of SONNY'S CarWash Equipment Division says let's start with the three-mile rule.
READ MORE
| | |
| --- | --- |
| CCA/CFIB Business Resources — 10 things you can do to prevent temperature stress at work | |
CCA/CFIB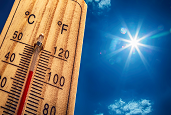 Extreme temperature is a real danger that Canadian workers can face. Is your workplace prepared for the heat or the cold? Find out what you can do to protect your employees.

The diversity of Canada's weather is one of the things that make our country special—but with temperatures that can fluctuate anywhere between plus-40 and minus-40 degrees Celsius, we need to protect employees who work in these extreme conditions.

As an employer, you have a duty to protect your employees from extreme temperatures as part of your Occupational Health and Safety requirements. Be it too hot or too cold, do you know what to look for?
READ MORE
| | |
| --- | --- |
| Join the Canadian Carwash Association for 2 days filled with car wash dedicated education seminars at BMO Centre at Stampede Park | |
CCA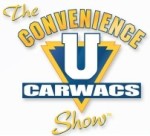 ASK AN OPERATOR! INDUSTRY PANEL FOR CARWASH OPERATORS

Wednesday, October 17, 2018 | 9:00 A.M. - 10:30 A.M.

Want to be at the forefront of the carwash industry? Join Canadian Carwash Association (CCA) Operator Members as they discuss the key trends, issues and challenges facing carwash businesses today. Learn where the industry is going and what can be done to keep ahead of the competition. This session will be interactive, and attendees will be encouraged to ask the panelists questions.

RUNNING A SMALL BUSINESS CAN BE TAXING, NEED HELP?

Wednesday, October 17, 2018 | 10:45 - 12:00 P.M.

The Canadian Carwash Association (CCA) in partnership with the Canadian Federation of Independent Business (CFIB) will be hosting a session for all small business owners on tips and techniques to increase profitability and improve your business operations. You will take away tangible benefits to save your company money.

CCA SEMI-ANNUAL CARWASH TOUR

Thursday, October 18, 2018 | 8:30 A.M. - 12:00 P.M

Hosted by the Canadian Carwash Association (CCA), the second annual CARWACS Carwash Tour will take place in Calgary. The tour will visit several CCA member carwash sites as carwash operators enjoy a morning of networking, lunch and interactive site tours. Tour locations will be announced in August 2018.

Register now for Free using Promo Code Attend18 at The Convenience U CARWACS Show ConvenienceU@mail.convenienceu.ca .
---
| | |
| --- | --- |
| Optimizing dryer volume and efficiency | |
Professional Carwashing & Detailing
If a list of carwash commandments was drafted, there is little doubt that "thoroughly dry the vehicle" would land in the top 10 edicts. Though modern carwash tunnels often include an impressive array of wash, rinse and protection options, it is typically the final step that proves to be the most important. Customers will be wowed by lava flows, tri-color applications and LED displays, but most are still one soggy surface away from ultimate disappointment.
READ MORE
| | |
| --- | --- |
| The 3 pillars of drying | |
Sonny's The CarWash Factory
Anthony Analetto writes: Once upon a time, a typical tunnel car wash featured 20 feet of drip space. Conveyors ran at a balanced pace to ensure sufficient dwell, drip and drying times before pushing a vehicle out of the tunnel. Somewhere buried deep on my desk, I'm sure I have some charts referencing obsolete best practices for each aspect. Fortunately, advancements in equipment, chemistry and computer controls have combined to rewrite those rules.
READ MORE
| | |
| --- | --- |
| Friction IBAs evolve | |
Professional Carwashing & Detailing
In the carwash industry, every day presents a new set of challenges. Even the most prepared operator can struggle to provide the best wash results at an attractive price point while properly managing equipment upkeep, business records and employee relationships. Maintaining momentum can be even more difficult when auto manufacturers throw production curveballs at carwashes.
READ MORE
---
Missed last week's issue? See which articles your colleagues read most.
Don't be left behind. Click here to see what else you missed.
---
| | |
| --- | --- |
| How a strong economy changes the game for local business | |
Forbes
As the economy continues to gain momentum, local businesses are being forced to re-examine their business plans, business models and strategies. While a strong economic climate tends to indicate strength in consumer spending, there are additional headwinds for local businesses that can accompany a solid economic environment.
READ MORE
| | |
| --- | --- |
| 3 reasons why your small business needs a marketing strategy | |
Business 2 Community
Nikki Richard writes: Small business owners have a lot on their plates. Believe me, I know … I am one, myself! And because you're so busy, there are probably days when you get so immersed in daily tasks that you're not really working seeing a bigger picture. Sound familiar?
READ MORE