---
| | |
| --- | --- |
| How will legal recreational marijuana affect your workplace? | |
First Reference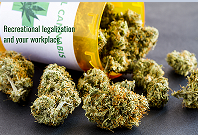 When recreational cannabis becomes legal on October 17, 2018, carwash operators and suppliers to the industry will face a new set of compliance challenges that will require them to update several of their policies and practices, including those on drug and alcohol use, code of conduct, fitness for work, accommodation of disabilities and progressive discipline.

With the law coming into effect soon, it's essential for you to start assessing the risk of employee marijuana use, updating your HR practices and providing your supervisors and managers with proper training on the new rules right away.

Learn how you can effectively update your policies and implement best practices to comply with the new requirements on the legal use of recreational marijuana with a free special report, Recreational marijuana and the workplace, from First Reference. READ MORE

| | |
| --- | --- |
| Network with carwash owners and suppliers at annual Golf Tournament | |
CCA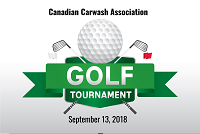 CCA carwash owners and operators as well as industry suppliers will be teeing off for 18 holes of golf, networking and dinner at the annual Canadian Carwash Association golf tournament taking place at the Blue Springs Golf Club in Action, Ontario on Thursday, September 13th, 2018.

Plan now to get in a few practice swings over the summer and be ready to tee off at 10:00 a.m. and finish the day with a great meal and raffle prizes. Be sure to register early. For hole sponsorship opportunities, contact the National Office at 416-239-0339 ext 222 or office@canadiancarwash.ca.

| | |
| --- | --- |
| CCA/CFIB Benefits: Strength and Savings in Numbers | |
CCA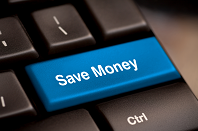 The Canadian Carwash Association has partnered with the Canadian Federation of Independent Business to provide the negotiating power of over 110,000 small businesses to provide exceptional savings from many trusted providers. From banking to payroll to shipping, these partnerships can save you $5,000 or more a year on business services and products.

Check out the benefits you can begin receiving today as a CCA member through discounts from AMEX, Scotiabank, Chase, CyberImpact, Mastercard, Payworks, Northbridge Insurance and many more. READ MORE

| | |
| --- | --- |
| Register now to attend the CCA seminars! | |
CCA
Wednesday, October 17, 2018:

ASK AN OPERATOR! INDUSTRY PANEL FOR CARWASH OPERATORS (9:00- 10:30 A.M.)
RUNNING A SMALL BUSINESS CAN BE TAXING, NEED HELP? (10:45 - 12:00 P.M.)

Thursday, October 18, 2018:

CCA SEMI-ANNUAL CARWASH TOUR (8:30 A.M. - 12:00 P.M.)

VIEW DETAILED AGENDA HERE

Register online for FREE using promo code CCA
www.CARWACS.com

If you need assistance registering for the event, check the 'How to register' step-by-step guide HERE
---
| | |
| --- | --- |
| Modernizing IBA and self-serve equipment | |
Professional Carwashing & Detailing
The best in-bay automatic (IBA) and self-serve carwash operations are not ones that sit there and run themselves — they're ones that have the owner's indelible presence stamped on them, noticeable in their evident care. As discussed in past issues of Professional Carwashing & Detailing, the carwash market is exploding nowadays, and that means competition is on the rise.
READ MORE
| | |
| --- | --- |
| 3 ways to provide car wash feedback | |
Sonny's The CarWash Factory
Anthony Analetto writes: Every so often I get a reminder of how truly remarkable and different the car wash industry really is. I was listening to a new investor developing a business plan for a car wash project. He told me about a multi-state tour of locations that he visited, and what he liked or disliked about each. I asked what I thought to be a simple question; "What did the car wash owners you spoke with have to say about the type of wash you're planning?" It turns out he never asked.
READ MORE
| | |
| --- | --- |
| 5 benefits of surveillance systems | |
Professional Carwashing & Detailing
From break-ins to robbery, vehicle damage and employee issues, carwash owners and operators face a myriad of threats to their businesses. Similar to homeownership, carwashes carry insurance policies to protect themselves to cover damages to the business. But, when flood lights, rolling gates and physical barriers like bollards around pay stations and fencing around the property aren't enough, security and surveillance systems add another layer of protection.
READ MORE
---
Missed last week's issue? See which articles your colleagues read most.
Don't be left behind. Click here to see what else you missed.
---
| | |
| --- | --- |
| Successful strategies to multitask more effectively | |
By Lisa Mulcahy
You're laser-focused on preparing for tomorrow's presentation — but the phone won't stop ringing. And the emails keep pouring in. Your staff members are popping in, one after another, to report fires you have to put out right this second. Yep, you're distracted. Juggling essential tasks doesn't have to result in chaos, though. Use these easy, science-driven multitasking tips to accomplish everything on your plate, without sacrificing accuracy or quality.
READ MORE
| | |
| --- | --- |
| 8 small business marketing trends for 2018 | |
Business 2 Community
How do you know where to focus your marketing attention? For a small business marketer, it can be especially difficult — you likely have responsibilities beyond marketing, and almost certainly don't have a marketing team to back you up. So where will you get the best returns on your marketing time? Start with these 8 marketing trends.
READ MORE