---
| | |
| --- | --- |
| CCA Golf Tournament is just two weeks away!! | |
CCA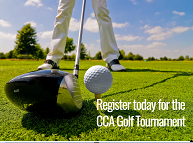 CCA carwash owners and operators as well as industry suppliers will be teeing off for 18 holes of golf and dinner at the annual Canadian Carwash Association golf tournament taking place at the Blue Springs Golf Club in Action, Ontario on Thursday, September 13th, 2018.

Don't miss this great networking opportunity to meet other operators and the top suppliers to the industry. Plan now to attend and tee off at 10:00 a.m. and finish the day with a great meal and raffle prizes. Proceeds from the draw will be donated to Canadian Spinal Research Organization (CSRO), the new charity of choice for CCA.

CCA would like to thank the following suppliers who are supporting this event including AIB, Belanger, Erb & Erb Insurance Brokers, Kesseltronics Systems, Mark VII, Mondo, Octane, Transchem, Washlinks and Zep Vehicle Care,. For hole sponsorship opportunities, contact the National Office at 416-239-0339 ext 222 or office@canadiancarwash.ca.

Register today!

| | |
| --- | --- |
| Ontario's top 10 safety violations | |
CCA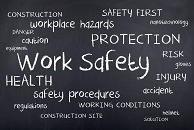 Take a look at your carwash's health and safety initiatives through the eyes of a Ministry of Labour inspector. A list of the top 10 violations last year compiled by the ministry reveals the compliance shortcomings of firms in Ontario as well as ministry priorities.

"This release has valuable information you can use to kick start a review of your own health and safety program," says WSPS Consultant John VanLenthe.

1. Workplace violence and harassment (11,662 violations)
2. Fall protection (9,658)
3. Lack of personal protective equipment (8,318)
4. Improper access and egress (6,472)
5. Health and safety representative and JHSC (6,239)

"It's not a big surprise that the top infraction involves workplace violence and harassment," says John. "New harassment requirements were only a year old at the time, but it's clear the ministry expects businesses to comply. We can expect violence and harassment prevention to be a priority in 2018 as well."

To put these insights to use, ask yourself, a few questions. What is our compliance level like? Do I have a violence and harassment policy and program in place? Have I trained supervisors on how to carry out investigations? Do workers know who to turn to if they are in trouble? Then perform the same analysis for all the other items on the top 10 list.
READ MORE
| | | |
| --- | --- | --- |
| | | Tired of having clean cars come out looking dirty. The all-new Turtle Wax® Pro M.A.X Power is a NEW high-ph touchless presoak that allows you to boost the pH level from Moderate to Aggressive to Xtreme to overcome challenging cleaning conditions. Sign-up today to request a FREE trial! |
| | |
| --- | --- |
| CFIB/CCA Benefits - Advocacy | |
CFIB/CCA
Small business tax rate going down January 2019

Nearly 80% of small business owners have identified the total tax burden as their top concern. They have also said the reduction of the small business corporate tax rate would be one of the most effective measures to help strengthen their business performance.

From CFIB's beginning in 1971, they have fought for tax fairness for small businesses. Today, as the owner of a Canadian-controlled private corporation, you can benefit from a lower corporate tax rate for your business.

The rate going from 10.5% to 9% will mean annual savings of up to $7,500 per year for your business. CFIB has been instrumental in putting pressure on the government to lower the rate!

The federal small business tax rate, also called Small Business Deduction (SBD), is applied on the first $500,000 of active business income, if your taxable capital is less than $15 million. Businesses that do not qualify for the SBD are taxed at the general business rate, which is 15% at the federal level.
READ MORE
---
| | |
| --- | --- |
| Best practices for water quality and testing | |
Professional Carwashing & Detailing
In today's automated carwash tunnels and bays, there are dozens of factors that can negatively affect wash results and customer satisfaction. Consequently, the savviest carwash owners and managers follow a strict schedule of daily test cycles and equipment maintenance. These monitoring steps are especially important for one of the most widely blamed culprits when it comes to poor cleaning results in a carwash — water quality.
READ MORE
| | |
| --- | --- |
| 5 ways car wash technology can improve profitability | |
CSP Daily News
Every profit center utilized by a convenience store or petroleum retailer must do what its name suggests – produce a profit. Without profit, what's the point? Car washes are no different than foodservice or tobacco products; they all must give the customer what they want to ensure they continue to come back for that same satisfied experience.
READ MORE
| | |
| --- | --- |
| Reducing carwash noise | |
Carwash Online
As evidenced by recent reporting in Professional Carwashing & Detailing, more and more, owners and operators are facing obstacles from municipalities and residents about noise pollution — often before a carwash even exists.
READ MORE
---
Missed last week's issue? See which articles your colleagues read most.
Don't be left behind. Click here to see what else you missed.
---
| | |
| --- | --- |
| Best 10 digital marketing tools for small business owners | |
Small Business Trends
With everyone and everything going digital, it is more important than ever that small businesses have an effective digital marketing strategy in place to ensure they remain competitive in an increasingly digital world. Fortunately, there is a whole host of tools to help small businesses refine and capitalize on their digital marketing strategies.
READ MORE
| | |
| --- | --- |
| No time for marketing? Hire a freelancer | |
Entrepreneur
If you run one of the nearly 30 million small businesses in America, there's a pretty good chance that after the bills are paid, the customer is satisfied, and next month's supplies are ordered, there's very little time left for you to think about, and act on, the gaps in your marketing. For many small businesses, investing in marketing is an afterthought, and one they think they can do on their own without outside help.
READ MORE