---
| | |
| --- | --- |
| Celebrating Fred Rutt | |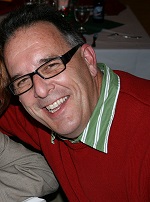 Transchem sadly shares the news that Fred Rutt, a long-time employee and friend, passed away early in the morning on Saturday, November 23. Fred had been diagnosed with cancer only four weeks prior.

Fred had been a part of the Transchem team for over 25 years and he played a significant role in the success of both the company and serving our customers. Fred spent his years with Transchem primarily in the Ontario carwash market but he also travelled around North America helping distributors and operators. He loved a touchless cleaning challenge and always enjoyed getting into the back room of a tunnel to use his talents.

For those who knew Fred well, he will be missed for his passion for the carwash business and for always doing what was best for his customers. For those of us at Transchem, we have lost an important part of the Transchem family.







Are you looking for that "WOW" product that keeps customers coming back? Discover the new Super Hard Shell Finish with ceramic technology and UV blocking properties from Turtle Wax Pro! This high-performance product produces durable, long-lasting shine and surface protection with amazing water-repelling properties long after the wash. To learn more, visit

www.superhardshellfinish.com
| | |
| --- | --- |
| Holiday Gift Giving – Two Kinds of Memberships | |
CCA
The holiday season is upon us, and giving a year-long membership is a gift that lasts. Here are a couple of ways you can gift a membership:

Car Wash Memberships

If memberships are not yet a revenue generation structure you have implemented in your business, this might be something you want to consider. It's a model that is being used across every industry, and it's not only a way to build revenue, but to build customer loyalty, and even a community. Visit this article for more details on implementing a membership program.

Gifting a CCA Membership

Do you know someone who is a supplier or who owns a carwash who's not yet a CCA member? Why not share the value with them! Help grow their business, and provide them with great savings and benefits. To purchase a membership for someone this holiday, please reach out to CCA National Office, before December 23rd. If you'd like us to send a card and note on your behalf, make sure to reach out before December 13th so your card will arrive on time.
| | |
| --- | --- |
| Save The Date for CARWACS 2020 | |
CCA

Carwacs Toronto will be held at the Toronto Congress Centre, from March 3-4 2020. Join CCA and attend Canada's largest convenience, gas & car wash industry event of the year!

CCA is holding two education sessions on the morning of March 3rd, and hosting a carwash tour on the morning of March 4th. These events will take place from 8 a.m. - 12 p.m. both days, with breakfast & lunch included for attendees, followed by the tradeshow floor, open from 12 p.m. - 5 p.m.

Any questions please contact Martha at: events@canadiancarwash.ca.
---
| | |
| --- | --- |
| Strategies to prevent noise issues | |
Professional Carwashing & Detailing
For carwash owners or investors, there are a number of factors that must be balanced when constructing and operating an active car care business. Building on a high-traffic highway or intersection is ideal, but the site's ease of convenience and accessibility must also be considered. Once open, tunnel speed is beneficial, but employee safety and wash results may provide good reasons to slow operation.
READ MORE
| | |
| --- | --- |
| Guidelines for sealing leaky pipes | |
Sonny's Direct
Jorge Jaramillo writes: Pound a million nails and no one calls you a carpenter. The same goes for sealing pipes and no one calling you a plumber. I have sealed thousands of pipes with different products (Teflon tape, pipe dope, pipe sealant) and no one will ever call me a plumber. I'm okay with that. Pipe sealants, also known as pipe joint compounds, seal threaded pipe fittings and block the leak path along the threads. Using the wrong type of pipe joint sealing material can lead to serious problems, including leaks, pipe system damage, contamination and wash downtime.
READ MORE
| | |
| --- | --- |
| 5 steps to take to prepare to sell your carwash | |
Professional Carwashing & Detailing
The end of 2019 is here, and with that milestone, many people start thinking about their resolutions for the new year. When the clock strikes midnight this Jan. 1st, we will usher in a whole new decade, and some of you may be thinking about a whole new life. With the carwash industry in the midst of a massive consolidation wave and major players actively hunting for acquisitions, now could be the ideal time to sell your business and embark on an exciting new chapter of life.
READ MORE
| | |
| --- | --- |
| Online holiday shoppers spent $3.6B with small businesses on Saturday | |
Inc.
Shoppers, many of them using smartphones, spent $3.6 billion buying online from small businesses on Saturday. Adobe Analytics, which tracks online sales, says that's up 18 percent from a year earlier. Adobe reports that holiday season sales are on track to grow 14.9 percent from 2018. Small businesses garnered $68.2 billion in online sales from Nov. 1 to Nov. 30.
READ MORE
| | |
| --- | --- |
| 5 questions to determine the best marketing tactic for your small business | |
Forbes
It's a fragmented world in marketing these days. SEO. Pay per click. Email. Social media. Where to even begin? Most small business owners begin a marketing conversation with, "We need leads and sales." Then, the conversation quickly evolves to, "We need SEO, PPC, email, social ... we need it all." But does a small business really "need it all"? Or, is a plethora of marketing activities just a checklist of items that may or may not be necessary to reach the end goal?
READ MORE
| | |
| --- | --- |
| How to manage a stubborn, defensive, or defiant employee | |
Harvard Business Review
Some of the hardest employees to manage are people who are consistently oppositional. They might actively debate or ignore feedback, refuse to follow instructions they disagree with, or create a constant stream of negative comments about new initiatives. Most often, these behaviors are meant to make the employee look strong and mask a fear of change, an aversion to anticipated conflict, or the worry that they will look stupid or incompetent.
READ MORE