This message was sent to ##Email##
| | |
| --- | --- |
| January 1, 2020 |           |

As 2019 comes to a close, Edison Universe would like to wish its members, partners and other industry professionals a safe and happy holiday season. As we reflect on the past year for the industry, we would like to provide the readers of the Inspiring Minds News Brief a look at the most accessed articles from the year. Our regular publication will resume Wednesday, Jan. 15.
| | |
| --- | --- |
| Ironclad Performance Wear, the leader in high performance hand safety, has won the Edison Awards' top honor of Gold | |
Fastener + Fixing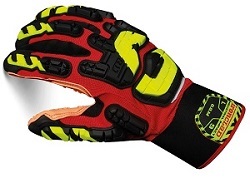 From Sept. 4: The Edison Awards honors excellence in new product and service development, marketing, human centered design and innovation. Products were judged on their concept, value, delivery and impact. Finalists were chosen by a steering committee, and group of industry experts, before being submitted to a panel of more than 3,000 senior business executives and academics who cast ballots for gold, silver and bronze winners. READ MORE

Edison Awards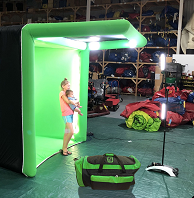 From April 3: The revolutionary new inflatable DropKey® Studio in a Bag® is here. Pair the DropKey App with the official HD Studio in a Bag and shoot perfect HD chroma key background replacement on smart devices.




Renaissance Dallas Hotel

Welcome to the most iconic luxury hotel in Dallas, TX. The award-winning Renaissance Dallas Hotel is centrally located in Dallas Market Center near the West End Entertainment District, American Airlines Center, and Dallas Convention Center. Read more




SYSTEM4 - Modular Concept, no Limitations!

The SYSTEM4® is an upscale design driven modular furniture system that caters to custom needs and flexibility required by cutomers. With 10 colors available in stock, you can find a solution for most Sideboard, Credenza, Shelving and Filing needs! Let your client present success, style and environmental responsibility with the Swiss engineered and patented SYSTEM4 Line. Read more
Edison Awards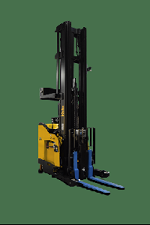 From Nov. 20: Autonomous robotic lift truck can reach up to 30 feet and double-deep An industry-first, dual-mode pantograph robotic lift truck capable of autonomously depositing and retrieving loads from as high as 30 feet and reaching into double-deep storage. Its high-lifting capability makes it ideal for distribution centers facing shrinking labor pools and pressure to maximize vertical storage space. WATCH VIDEO


| | |
| --- | --- |
| Dow wins five 2019 Edison Awards | |
Packaging World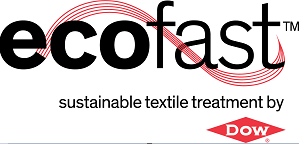 From May 1: The winners, selected from thousands of nominees, were announced at the annual Edison Awards Gala in New York City. Dow received two gold, two silver, and one bronze award in categories ranging from clean manufacturing to coating and packaging materials. The Edison Awards honor excellence in new product and service development, marketing, human-centered design and innovation. READ MORE

| | |
| --- | --- |
| View, Inc.— View Dynamic Glass | |
YouTube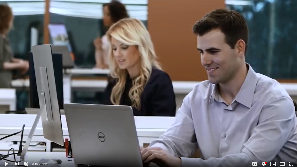 From June 19: View Glass windows let in natural light while preserving views - no blinds required! Natural light is needed to live a healthy and productive life, but the ordinary window is not optimized to provide it. View's smart glass windows let in natural light and views, and enhance mental and physical well-being by reducing headaches, eyestrain, and drowsiness. They also reduce glare and heat, improving the energy efficiency by up to 20 percent. WATCH VIDEO

| | |
| --- | --- |
| UltraTech wins gold for its Tactical Welder in 2019 Edison Awards | |
The Fabricator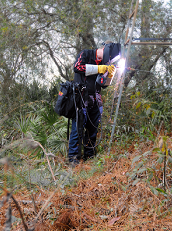 From May 1: Jacksonville, Fla.-based UltraTech's Tactical Welder won the top prize in the Portable Productivity Solutions category in the 2019 Edison Awards. The Edison Awards, named after Thomas Alva Edison, recognize and honor innovators and innovations. READ MORE

| | |
| --- | --- |
| Major League Baseball — Statcast | |
Edison Awards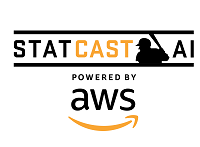 From April 3: Statcast is a state-of-the-art tracking technology that allows for the collection and analysis of a massive amount of baseball data, in ways that were never possible in the past. Statcast can be considered the next step in the evolution of how we consume and think about the sport of baseball that began nearly a decade ago, when Major League Baseball Advanced Media installed pitch tracking hardware in each Major League stadium.

| | |
| --- | --- |
| Liter of Light | |
Edison Awards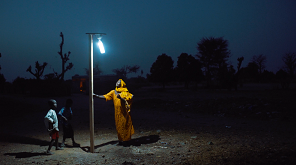 From March 6: Liter of Light is a global, grassroots movement that uses inexpensive, readily available materials to provide high quality solar lighting to people with limited or no access to electricity.

| | |
| --- | --- |
| Edison Award honors DuPont composite bonding adhesive | |
Midland Daily News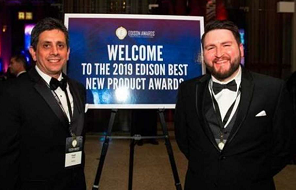 From May 1: An innovative composite bonding adhesive from DuPont earned silver honors at the 2019 Edison Awards celebration. The Edison Awards, named after Thomas Alva Edison, recognize and honor the world's best innovators and innovations. READ MORE


| | |
| --- | --- |
| Want to keep your food from spoiling too fast? Try putting this in the fridge | |
USA Today
From April 17: Can placing a napkin-sized laminated card inside your fridge keep the edibles inside from spoiling too quickly? A family-owned Boston-based company Nature's Frequencies claims sticking its $75 Food Freshness Card in the center of a typical sized refrigerator, can extend the shelf life of fruits, vegetables and bread up to 50% longer.
READ MORE
7701 Las Colinas Ridge, Ste. 800, Irving, TX 75063