| | |
| --- | --- |
| Semperis — Active Directory Forest Recovery | |
Edison Awards

When a hacker, rogue administrator, or operational error take down Active Directory, a full forest recovery can take days or even weeks. And in the case of ransomware or a wiper attack, the malware can be reintroduced in the process. But with Semperis Active Directory Forest Recovery (ADFR), you can get your business back in business in less than an hour. READ MORE


| | |
| --- | --- |
| SideChef | |
Edison Awards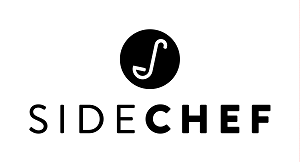 SideChef is an all-in-one home cooking platform that provides over 16,000 interactive smart recipes with recipe guidance featuring hands-free voice commands, step-by-step photos, how-to videos and built-in timers. SideChef offers in-app meal planning, grocery delivery and smart kitchen connectivity. READ MORE


| | |
| --- | --- |
| SoftBank Robotics America — Whiz, Autonomous Commercial Vacuum Sweeper | |
Edison Awards

Whiz is an intelligent vacuum sweeper that handles soft surface cleaning so janitors can focus on higher value, more detailed tasks. Whiz is powered by BrainOS, the award-winning navigation software that automates cleaning equipment so workers can do their jobs faster and better. READ MORE


---
| | |
| --- | --- |
| These are the next generation TV technologies you'll be able to buy very soon | |
Red Shark
The drive for 8K continues unabated, but these new technologies offer a lot more advantages than just resolution, and you'll be able to purchase televisions that use some of them later this year.
READ MORE
| | |
| --- | --- |
| Aging in the right place: Technology will play a big role in the future of aging | |
FHN
Because as much as technology will play a role in our future, so too will older adults. For the first time in U.S. history, older adults are projected to outnumber children by 2034, according to the U.S. Census Bureau. Because of this, the caregiver gap is expected to widen, with fewer family members available to provide everyday assistance to aging loved ones, according to AARP. As technology gets better and we get older, it may come to serve an essential role in filling some of these gaps. Enter something like Electronic Caregiver.
READ MORE
| | |
| --- | --- |
| NPD forecast shows continued growth for consumer technology sales through 2022 | |
Yahoo!
According to The NPD Group, 2019 marked the third consecutive year of growth for the U.S. consumer tech industry with sales up 3% over the previous year. This positive trend is expected to continue, with revenue growth in the next three years exceeding 2019's performance as anticipation builds for upcoming technologies and the consumer need for today's technology products continues to produce strong sales results.
READ MORE