| | |
| --- | --- |
| InvisibleShield — Glass Elite VisionGuard+ | |
Edison Awards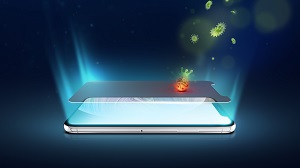 Glass Elite VisionGuard+ features anti-microbial properties are infused into the glass, so they won't wear away over time. Glass Elite VisionGuard+ also features Eyesafe technology to safeguard eyes against the harmful effects of exposure to high-energy visible (HEV) blue light. READ MORE


| | |
| --- | --- |
| Oral-B — Clic | |
Edison Awards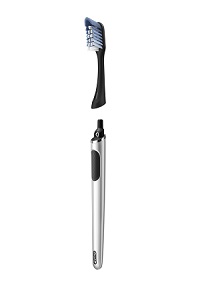 Clic is an innovative manual toothbrush with new CrissCross bristles and eco-sleek design, delivering next gen cleaning performance. The new ClicFit technology lets you keep the long-lasting handle replacing only the brush head, combining beauty with sustainability and superior cleaning performance. READ MORE


| | |
| --- | --- |
| Point Five Brewing — Point Five | |
Edison Awards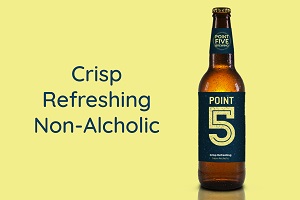 Point Five is a category-defining non-alcoholic beer. It is crafted through traditional brewing of a mother beer followed by delicate removal of alcohol using Revos technology. The result is a non-alcoholic beer that mirrors its mother beer like no other. First served on draft and on bottle in Cambridge, MA - Point Five is kicking off the rapidly growing non-alcoholic segment. READ MORE


| | |
| --- | --- |
| Dow — ECOSURF Bright 1 Surfactant | |
Edison Awards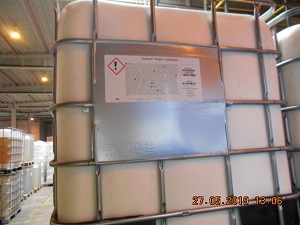 Point Five is a category-defining non-alcoholic beer. It is crafted through traditional brewing of a mother beer followed by delicate removal of alcohol using Revos technology. The result is a non-alcoholic beer that mirrors its mother beer like no other. First served on draft and on bottle in Cambridge, MA - Point Five is kicking off the rapidly growing non-alcoholic segment. READ MORE


---
| | |
| --- | --- |
| Mobile phone tech helps track coronavirus | |
VOA
Using geotagged tweets, researchers were able to predict, within a few kilometers, where the first coronavirus case in the U.K. would appear.
READ MORE
| | |
| --- | --- |
| The future of phones: What is foldable glass? | |
HTG
"Foldable glass" is a bit of a misnomer. Displays with foldable glass don't fold all the way—there's no sharp crease as if you were folding a piece of paper. Instead, the glass bends.
READ MORE
| | |
| --- | --- |
| Why innovation could be the call of the mall | |
PYMNTS
You don't get to be Simon Property Group with $2 billion in income during a bad year without being crafty about retail. You don't get to be Brookfield Property Partners with 2,000 properties in 30 countries without knowing something about weathering tough times. These mall developers and others — with a little help from their friends — are working on reinventing the mall, not killing it.
READ MORE
| | |
| --- | --- |
| Reynolds Consumer says it's 'well-positioned' to win in online grocery | |
MarketWatch
Reynolds Consumer Products Inc., with its portfolio of consumer goods from Hefty bags to Reynolds Wrap, has been focused on e-commerce for years, according to Chief Executive Lance Mitchell, which should pay off as online grocery shopping grows.
READ MORE
| | |
| --- | --- |
| Forget smart fridges, the smart kitchen needs a brain | |
CNET
If there's one area of the smart home that enjoys a near-constant barrage of new technology, it's the kitchen. Not just because people spend so much time in their kitchens, but because there are so many different angles of attack for making it smarter.
READ MORE