This message was sent to ##Email##
To advertise in this publication please click here

---
.
2021 EDISON AWARDS UPDATE
2021 Edison Awards Innovation Celebration- Register Today
The 2021 Edison Award Finalists and Edison Award Alumni are cordially invited to enjoy the sunshine and network with the world's top innovation companies at the 34th annual Edison Awards Meet the Innovators Forum and Gala Celebration. Register today and take advantage of the amazing LIVE event scheduled for April 21-23 at the Marriott Luminary Hotel and Caloosa Sound Convention Center in beautiful downtown Fort Myers River District. For more information and to register: https://edisonawards.com/downloads/2021evite.pdf.
Meet Miles O'Brien — 2021 Edison Awards Host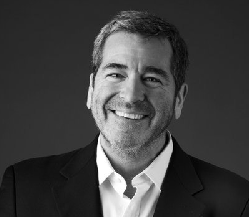 The Edison Universe is excited to introduce Miles O'Brien as part of the 2021 Edison Awards program. As a globally recognized, broadcast news journalist specializing in science, technology, and aerospace we are eager to view this year's game changing innovations through his lens. He has covered all aspects of the US Space program with CNN and was the first journalist to contract with NASA to fly on the space shuttle. Most recently he covered the MARS space landing celebrating a nearly 300 million- mile journey while looking for clues of past life. To learn more about Miles and his recent MARS landing coverage please click here: https://www.pbs.org/newshour/show/nasa-rover-lands-on-mars-resuming-search-for-remnants-of-life.
Celebrating Black Innovators – Who Are Changing The Game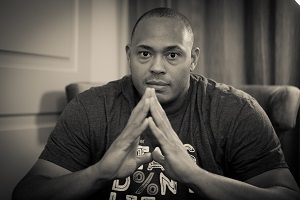 Davyeon Ross is a true "Game Changer" in the world of sports and entertainment. As the founder of "Shottracker", a sensor-based system that delivers real time stats and analytics to teams, fans and broadcast networks, Davyeon has revolutionized the world of Basketball on and off the court forever. Through hard work, vision, and dedication his resume checks the boxes of Board Member, Senior Executive and Technology Innovator making him the epitome of what Lewis Latimer embodied. Please see more about Davyeon here: https://edisonawards.com/news/celebration-of-black-innovators/.
2021 Edison Award Winning Seal- Immediate Benefits
The Edison Awards Winners Seal holds significant value for all Finalists. What makes this year so special is that our 2021 Edison Award Finalist Class has been recognized for their achievements in one of the most competitive years ever. The winners seal embodies that significance.

This year, we have enhanced our deliverables for the seal and are working to showcase our Finalists by producing an original video, an original blog, a podcast interview, a newsletter feature, and more! Learn how the Winners Seal creates a differentiation for your product, technology, and company in a way that only happens as an Edison Award Finalist. To Learn more click here: https://edisonawards.com/licensing.php .
---
.
INDUSTRY NEWS - NASA Lands on Mars
After dramatic landing, Mars rover will probe ancient lake for clues to planet's wet past
Scientific American
Recently, NASA's $2.7 billion Perseverance rover made a picture-perfect landing on the floor of Mars's Jezero crater, which scientists believe was filled to the brim with water 3.8 billion years ago. Two kilometers away looms the rover's primary target: a fossilized river delta, created as muddy water spilled into the crater — ideal for preserving signs of life.
NASA's perseverance rover gains millions of Twitter followers since landing on Mars
Newsweek
NASA's Perseverance rover has its own Twitter account, and it has amassed more than 2 million followers since landing on Mars on February 18th. On that day alone, 752,943 people followed the account amid its high-profile touchdown on the surface of the red planet, according to the social media tracking website Socialblade.
---
.
SPONSORS
 

Inspiring Minds

---

Connect with Edison Awards





Jason Zimmerman,

Director of Publishing, Multiview, 469-420-2686

 | Download media kit
Jacqueline Hansen, Senior Content Editor, Multiview, 469-420-2636| Contribute news

Edison Awards
8117 West 124th StreetPalos  |  Park, IL 60464 
469-420-2636  |  Contact Us  |  https://edisonawards.com/

Click here to unsubscribe. 

Learn how to add us to your safe sender list so our emails get to your inbox.

















 
7701 Las Colinas Ridge, Ste. 800, Irving, TX 75063