| | |
| --- | --- |
| Phoenix ET — EDX Demand Manager | |
Edison Awards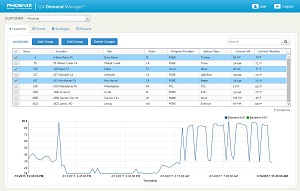 Demand Manager allows your enterprise to maximize efficiency based on your energy and sustainability objectives without sacrificing comfort. Demand Manager's automated escalating strategies help hit kWh goals using your building's optimal strategies including HVAC, lighting, and other loads.READ MORE


Edison Awards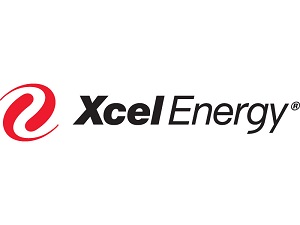 Through Renewable*Connect®, Xcel Energy customers in Minnesota, Wisconsin and Colorado can power their homes and businesses with up to 100-percent clean renewable energy without having to install their own on-site solar panels or wind turbines. Subscribers can choose up to 100 percent low-cost renewable energy and select the subscription length that best fits their needs, and own the Renewable Energy Certificates (RECs).READ MORE


| | |
| --- | --- |
| Hypergiant Industries — Eos Bioreactor | |
Edison Awards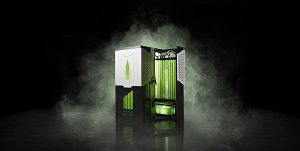 The initial Eos Bioreactor is a closed system that works indoors, connecting with an HVAC system to reduce CO2 levels inside and release cleaner air. The 3' x 3' x 7' cube is more effective than an acre of trees when it comes to carbon capture. The 55-gallon device generates algae that can be harvested and used to make products like food, fertilizer, cosmetics or fuel.READ MORE


---
| | |
| --- | --- |
| Honeywell launches autonomous building sustainability solution to fight rising global energy consumption | |
Achr News
Honeywell announced the launch of Honeywell Forge Energy Optimization, a cloud-based, closed-loop, machine learning solution that continuously studies a building's energy consumption patterns and automatically adjusts to optimal energy saving settings without compromising occupant comfort levels.
READ MORE
| | |
| --- | --- |
| Renewable energy could power the world by 2050; Here's what that future might look like | |
World Economic Forum
What would a more sustainable world powered by renewable energy look like? We have a better sense, thanks to a special collection of research from experts from around the globe. Collated by Stanford University, a collection of 47 peer-reviewed research papers by 91 authors analysed different scenarios to examine whether individual countries or entire regions could get by solely relying on renewables.
READ MORE
| | |
| --- | --- |
| Report: Utilities could help connect low-income customers with solar | |
Energy News Network
Even as the concept of "energy justice" is increasingly embraced, residents of low-income neighborhoods most affected by the old energy economy usually find it hard to tap the benefits of renewable energy — namely cost savings from rooftop or community solar and the satisfaction of participating directly in the clean energy economy.
READ MORE
| | |
| --- | --- |
| Which states are doing the most sustainable building? | |
The New York Times
With January 2020 registering as the hottest January on record, 2019 the second-hottest year on record and the 2010s the hottest decade ever, climate change is becoming harder for skeptics to ignore. The Trump administration's cuts to environmental regulations further accentuate the need for sustainable building practices.
READ MORE