| | |
| --- | --- |
| ICON — Vulcan I | |
Edison Awards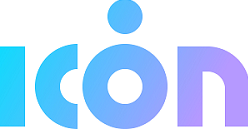 History has been punctuated with advances in technology and materials that provide an order-of-magnitude decrease in cost and time required to build a new home. And while recent decades have brought major advances in personal technology, construction practices remain relatively unchanged since the 1950s. ICON aims to change this, ushering in a new era in construction to meet the needs of the future.

| | |
| --- | --- |
| root9B — ORION | |
Edison Awards
Today's advanced persistent threats have met their match. Through agentless HUNTing, ORION stealthily identifies and eliminates threats before they turn into attacks. Remote interrogation of ORION's advanced persistent threat protection makes for a scalable solution, deployable worldwide in an instant.

| | |
| --- | --- |
| I3 Operations, Inc. — AIMS- Artificial Intelligence Maintaining Safety | |
Edison Awards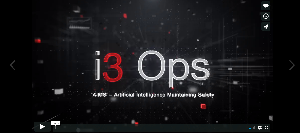 I3ops Unravels the chaos of social media to provide manageable data to identify and monitor persons of interest.

---
| | |
| --- | --- |
| Microsoft reveals new AI cloud security service | |
Innovation Enterprise
Microsoft has revealed it will be introducing a new AI-enabled cloud security service, Azure Sentinel, that will allow customers to view and respond to security alerts and threats across corporate networks.
READ MORE
| | |
| --- | --- |
| 1 in 10 US adults has a food allergy | |
KTVX-TV
We often think of food allergies as a childhood condition, but according to a recent national study, food allergies impact more than ten percent of U.S. adults.
READ MORE
| | |
| --- | --- |
| Red Cross digital ID effort gives Blockchain a central role with Evernym | |
SecureIDNews
Evernym, a company using distributed ledger technology for identity, said it's working with the Red Cross and four other global nonprofit groups on a project designed to boost the use and power of digital ID for humanitarian purposes.
READ MORE
| | |
| --- | --- |
| Premature babies are often covered in wires; A Northwestern scientist's new invention could change that | |
Chicago Tribune
These monitors will transform the landscape of NICU care, doing away with the wires and cords attached to the tiny patients, replacing them with tiny electronics that bend and stretch and delicately attach to fragile skin.
READ MORE