This message was sent to ##Email##
| | |
| --- | --- |
| March 21, 2018 |           |
---
| | |
| --- | --- |
| Showcased Finalists of the Week | |
EdisonAwards
In the months leading up to the 2018 Edison Awards, we will be featuring some of our game-changing nominees in this space. Get a sneak peak at the tremendous variety of new, innovative products and services in today's marketplace by browsing the gallery of outstanding finalists we've received for the 2018 Edison Awards. To view our Finalist Gallery click here.

Noon Smart Lighting System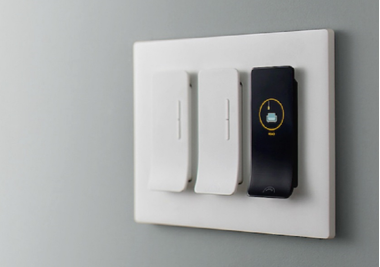 Lighting has a significant impact on our day-to-day lives changing the way our homes look and how we feel in them. Noon's patented bulb discovery technology reads electrical currents and uses advanced algorithms to identify bulb type. Noon is the only lighting system to automatically detect bulb type, creating compatibility with virtually any residential bulb. Noon combines bulb type with the fixture and room type to automatically create customized lighting scenes that set the mood to match every activity done in the home. Noon's scene-based smart lighting allows you to change the way a room looks by coordinating your existing lights to create a specific mood with a single touch. The system uses sophisticated algorithms to create customized lighting scenes that are unique to the activities you do in your home.

evaSMART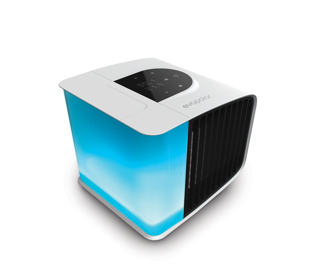 evaSMART™ is the world's FIRST smart personal air conditioner. Combining true aesthetics with strong functionality, the device demonstrates individual approach to cooling. Thanks to a unique evaporative technology EvaBreeze® it creates a better environment in the place where one needs it most. evaSMART™ is completely eco-friendly because of fully biodegradable evaporative pads and no organic material thus no disease-causing bacteria. In terms of consumer profit it is multifunctional (cools, humidifies and purifies the air) and energy-efficient (consumes only 12 W per hour that really saves money for electricity bills). Unique features of EvaBreeze® material, such as high endurance, make it possible to develop multiple customized products, based on it: noise, fire and radio isolation, space technologies, filtration and purification, cost efficient industrial evaporation etc.
| | |
| --- | --- |
| America's top builders are calling aerobarrier the most innovative product of the decade | |
Edison Awards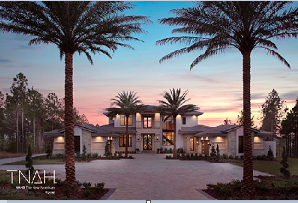 AeroBarrier officially launched in January 2018, after five years of research and development at the University of California, Davis. Immediately, some of America's most innovative builders embraced the technology. READ MORE

| | |
| --- | --- |
| Registration reminder | |
EdisonAwards
Our standard pricing level is in effect until March 31.The per-person fee includes admittance to the full-day Meet the Innovators Forum and Innovators' Showcase, lunch and refreshments, and the evening's reception and Gala dinner, where the 2018 Edison Awards will be announced. Click here to register.
---
| | |
| --- | --- |
| Are you taking care of business? Your cybersecurity to-do list | |
Dr. Eric Cole
The king of rock and roll, Elvis Presley was famous for "Taking Care of Business." But when it comes to your business's cybersecurity dashboard, do you have the right metrics and visibility to mount a proper cyber defense? No matter how many news stories about hacks, information theft and cyber espionage surface within your Facebook or Twitter feed, the idea that it could happen to your organization sometimes remains just that.
READ MORE
| | |
| --- | --- |
| Graphene could be the superconductor scientists always dreamed of | |
Futurism
Graphene seems to have endlessly remarkable abilities. In two new papers, researchers found that by sandwiching two layers of graphene and twisting them, the material becomes a superconductor.
READ MORE



Since 1973, SSMP has been securing innovations that shape technology. Now, 45 years later, we represent some of the most innovative Fortune 100's, universities and start-ups in America. We have proudly obtained patent protection for and successfully defended breakthrough technologies in the life sciences, computer science, electronics, materials and mechanics.

Read more




SYSTEM4 - Modular Concept, no Limitations!

The SYSTEM4® is an upscale design driven modular furniture system that caters to custom needs and flexibility required by cutomers. With 10 colors available in stock, you can find a solution for most Sideboard, Credenza, Shelving and Filing needs! Let your client present success, style and environmental responsibility with the Swiss engineered and patented SYSTEM4 Line. Read more
| | |
| --- | --- |
| Hands-on experience matters for maintaining girls' confidence in STEM subjects, study finds | |
EdScoop
The education system needs to strengthen how girls and women connect science, technology, engineering and math coursework to real life, according to the conclusions of a recent study commissioned by Microsoft.
READ MORE
| | |
| --- | --- |
| Teacher shortage, lack of supplies hinder rollout of new science standards, report finds | |
Los Angeles Daily News
Most teachers are embracing California's new science standards, but the rollout has been hampered by teacher shortages, lackluster elementary science education, lack of supplies and other obstacles, according to a new report.
READ MORE
| | |
| --- | --- |
| New model reveals forgotten influencers and 'sleeping beauties' of science | |
Phys.org
For centuries, scientists and scholars have measured the influence of individuals and discoveries through citations, a crude statistic subject to biases, politics and other distortions. A new paper led by the Knowledge Lab at the University of Chicago describes a different way to keep score in science — a more direct measure of how influential ideas ripple out across scholarship and culture.
READ MORE
---
Missed last week's issue? See which articles your colleagues read most.
Don't be left behind. Click here to see what else you missed.
---
7701 Las Colinas Ridge, Ste. 800, Irving, TX 75063