| | |
| --- | --- |
| FBR Limited — Hadrian X | |
Edison Awards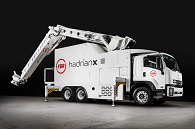 The Hadrian X construction robot is a fully automated 3D robotic bricklaying system capable of building a house in two days. Hadrian X uses FBR's Dynamic Stabilisation Technology, which corrects for environmental factors in real time enabling precision robotics in large scale outdoor applications.

| | |
| --- | --- |
| UltraTech International, Inc. — Tactical Welder | |
Edison Awards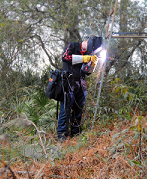 The Tactical Welder portable welding tool is powered by a 528Wh lithium-ion battery pack. A state-of-the-art electronic Battery Management System (BMS) safely controls charging and discharging functions.

| | |
| --- | --- |
| Powervision Robot — PowerDolphin | |
Edison Awards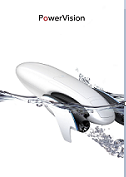 The PowerDolphin is a beautifully dynamic and innovative streamlined design with a robust body featuring state of the art hardware for scientific research and outdoor fun in any body of water.

---
| | |
| --- | --- |
| As the weather warms and baseball returns, innovation is in the air | |
The Washington Post
Decades from now, baseball historians may look back at the spring of 2019 as the moment the game entered a new era in its evolution, a period we might call the innovation era. For a sport that traditionally has been slow to evolve, sometimes to the point of self-destruction, the rate of change has had a dizzying effect and is certain to be in evidence as the 2019 season begins.
READ MORE
| | |
| --- | --- |
| Here is the world's first robotics museum — built by robots, of course | |
Fast Company
Seoul wants to have the world's very first museum dedicated to robotic science. And the city authorities have decided on the best possible way to build it: use robots, of course.
READ MORE
| | |
| --- | --- |
| The most innovative ways we'll utilize holograms in the near future | |
UPROXX
Holographic technology has captured the public's imagination since the 1960s and 70s, when science fiction films first started to depict theoretical future applications of the then brand new medium.
READ MORE
| | |
| --- | --- |
| Meet San Francisco's new, giant, smoothie-making robot | |
San Francisco Chronicle
Chef B works around the clock, remembers everyone's smoothie preferences and needs only about two minutes to blend a 12-ounce order of mango, kefir, agave and coconut water. Chef B doesn't take lunch breaks. Or talk. For Chef B, as you may have guessed, is a robot.
READ MORE