This message was sent to ##Email##
| | |
| --- | --- |
| April 4, 2018 |           |
---
| | |
| --- | --- |
| Engineering a Better Tomorrow — Marillyn Hewson | |
EdisonAwards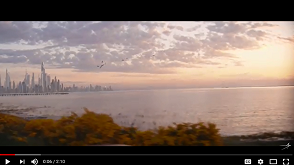 2018 Edison Awards Achievement Honoree, Marillyn A. Hewson is Chairman, President and Chief Executive Offer of Lockheed Martin Corporation and says for more than 100 years, innovation has been in the lifeblood of Lockheed Martin and believes her company's ties run deep with Thomas Edison. READ MORE

| | |
| --- | --- |
| The Future of the Factory Powered by Desktop Metal | |
EdisonAwards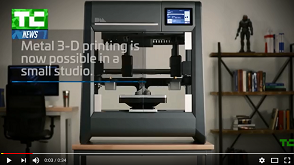 Traditional metal fabrication processes like injection molding, can be noisy, create extreme welding fumes and exhaust, and require workers use a large amount of chemicals. Desktop Metal's new additive manufacturing method uses FDM techniques that are safer and easier to work with. READ MORE

| | |
| --- | --- |
| Breakthrough Device Looks to Heal Organs | |
EdisonAwards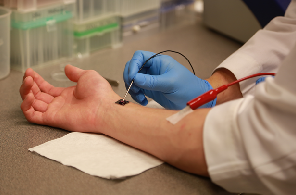 Researchers at Ohio State University have developed a nanotechnology applications that can switch cell function to rescue failing body functions with a single touch. Tissue nano-transfection approach is simple non-viral technology, developed for direct cell conversion in-vivo. Using patient's own tissue and specific combination of reprogramming factors, skin fibroblasts are successfully converted to cell type that can resolve conditions locally or distally upon harvesting. READ MORE

| | |
| --- | --- |
| Sophia the Robot to Join the 2018 Edison Awards | |
EdisonAwards
The 2018 Edison Awards Innovators' Showcase is held in conjunction with the Meet the Innovators forum, giving guests an opportunity to enjoy a hands-on look at nominated products between sessions. This year the Edison Awards is proud to announce the addition of Sophia – the AI Robot to the exhibitor's list.
READ MORE



Since 1973, SSMP has been securing innovations that shape technology. Now, 45 years later, we represent some of the most innovative Fortune 100's, universities and start-ups in America. We have proudly obtained patent protection for and successfully defended breakthrough technologies in the life sciences, computer science, electronics, materials and mechanics.

Read more




SYSTEM4 - Modular Concept, no Limitations!

The SYSTEM4® is an upscale design driven modular furniture system that caters to custom needs and flexibility required by cutomers. With 10 colors available in stock, you can find a solution for most Sideboard, Credenza, Shelving and Filing needs! Let your client present success, style and environmental responsibility with the Swiss engineered and patented SYSTEM4 Line. Read more
| | |
| --- | --- |
| 2018 Edison Awards Schedule | |
Edison Awards
The 2018 Meet the Innovators Forum will be held on Wednesday, April 11. Please check back periodically for additional information and updates as our program develops.
READ MORE
| | |
| --- | --- |
| 2018 Meet the Innovators Forum Presenters | |
EdisonAwards

Rajiv Satyal

Comedian; Meet the Innovators Forum Moderator
Rajiv Satyal is a Los Angeles-based comedian. His TV-clean act has made him one of the most versatile comedians working today. Satyal earned his B.S. in Materials Engineering from the University of Cincinnati, co-oping as an engineer at Wright Patterson Air Force Base and Johnson & Johnson; he even interned on Capitol Hill for a summer. View More Presenters
| | |
| --- | --- |
| America's top builders are calling aerobarrier the most innovative product of the decade | |
Edison Awards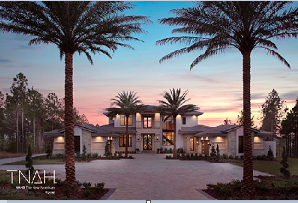 AeroBarrier officially launched in January 2018, after five years of research and development at the University of California, Davis. Immediately, some of America's most innovative builders embraced the technology. READ MORE

---
Missed last week's issue? See which articles your colleagues read most.
Don't be left behind. Click here to see what else you missed.
---
7701 Las Colinas Ridge, Ste. 800, Irving, TX 75063