This message was sent to ##Email##
| | |
| --- | --- |
| April 15, 2020 |           |

| | |
| --- | --- |
| ALL of the 2020 Edison Awards Winners are ANNOUNCED! | |
Edison Awards
See the winners here!

Today more than ever, people must be the change that they want to see in the world. The Edison Awards recognizes innovations and innovators who extend and strengthen civil society by taking ideas to commercialization that improve education, create better working conditions, and develop a healthier environment.

Following an in-depth review by the esteemed Steering Committee, the final ballot was sent to 3,000 innovation leaders from the fields of product development, design, engineering, science, marketing and education, including professional organizations representing a wide variety of industries and disciplines.

The complete list of category honorees is showcased at www.edisonawards.com.
| | |
| --- | --- |
|   |   Edison Award Winners for Innovative Services |
---
| | |
| --- | --- |
| AllyO — AllyO Connect AI-Powered HR Communications Platform | |
Edison Awards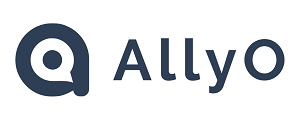 AllyO tackles workplace engagement challenges with candidates and employees – from "hi to goodbye." With AllyO AI for End-to-End HR Management. HR teams can reach any number of employees with minimal resources and time, allowing businesses to scale their engagement efforts. READ MORE


| | |
| --- | --- |
| CUJO AI — CUJO AI Lens | |
Edison Awards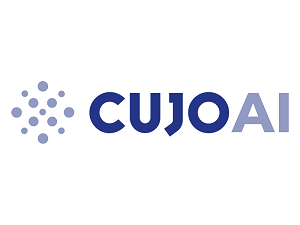 CUJO AI Lens is designed for network operators to surface unprecedented insights applicable to marketing, business performance, operations, and product development through an intuitive dashboard. This promotes exploration and understanding through visualization, correlation and analysis of data related to connected devices, applications usage, content access, security threats and privacy challenges. READ MORE





Renaissance Dallas Hotel

Welcome to the most iconic luxury hotel in Dallas, TX. The award-winning Renaissance Dallas Hotel is centrally located in Dallas Market Center near the West End Entertainment District, American Airlines Center, and Dallas Convention Center. Read more




SYSTEM4 - Modular Concept, no Limitations!

The SYSTEM4® is an upscale design driven modular furniture system that caters to custom needs and flexibility required by cutomers. With 10 colors available in stock, you can find a solution for most Sideboard, Credenza, Shelving and Filing needs! Let your client present success, style and environmental responsibility with the Swiss engineered and patented SYSTEM4 Line. Read more
Edison Awards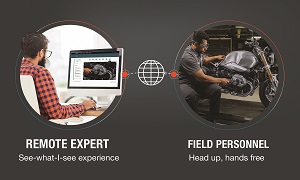 An affordable, easy-to-use, "see-what-I-see" remote assistance solution using Moverio AR smart glasses, Moverio Assist enables real-time collaboration between remote experts and field personnel, making repairs quicker with fewer mistakes, leading to increased productivity and reduced travel costs. READ MORE


| | |
| --- | --- |
| Openpath Security Inc. — Lockdown Solution | |
Edison Awards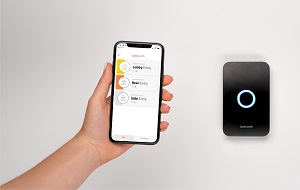 Openpath's Lockdown Solution is a fully integrated security suite that delivers enhanced security and accessibility for emergency situations. Activate a lockdown anytime, from anywhere, by any method. Our solution provides quick response security solutions from any remote device that works directly with first responders. READ MORE


---
| | |
| --- | --- |
| Google and Apple team up to provide 'opt-in' coronavirus tracking tech | |
NS Tech
Google and Apple have clarified that governments won't be able to legally mandate the use of the bluetooth coronavirus tracking technology the two companies are partnering on.
READ MORE
| | |
| --- | --- |
| How Chicago is becoming the frontline of innovation | |
Forbes
From giving back to the community and supporting frontline health care workers to coming up with novel medical solutions and more, Chicago-based companies have not stepped down in the fight against COVID-19. Rather they are using it as an opportunity to innovate, collaborate and evolve. Now in my third article of this series, find the latest updates below from the Windy City's frontline of innovation.
READ MORE
| | |
| --- | --- |
| CHE Behavioral Health Services launches innovative telehealth platform to provide psychological services remotely across the country | |
Yahoo!
CHE Behavioral Health Services ("CHE" or the "Company"), a leading provider of mental health services, today announced the launch of its innovative telehealth platform, which will offer virtual mental health services to patients across the country. The Company – which has exclusively provided behavioral health services in Skilled Nursing Facilities ("SNF") historically – is expanding its services to adults over the age of 21 in response to increased feelings of isolation, depression, and anxiety resulting from the COVID-19 pandemic.
READ MORE
7701 Las Colinas Ridge, Ste. 800, Irving, TX 75063