This message was sent to ##Email##
To advertise in this publication please click here

Free Virtual Access to the Edison Awards – Register Today
Welcome to Earth Day and the final newsletter before announcing the 2021 Edison Award Winners LIVE in Fort Myers. Thanks to our sponsors, the Edison Awards are offering FREE Virtual Tickets to the April 22nd event for all Alumni, Subscribers and Lifelong Learners who believe the key to addressing Earth's greatest challenges is innovation, collaboration and diversity. To access your FREE coupon, follow the instructions below:
• Go to www.edisonawards.com and click on "register for the virtual event" page.
• Click on payment go down to the bottom and list VIRTUALTICKET as the Coupon Code
• Click Next and you will now have access to Meet the Innovators Forum and the 2021 Edison Awards LIVE Gala including the Announcement of the 2021 Edison Best New Product Award Winners.
Attendees will experience Miles O'Brien leading deep intellectual conversations with the leadership of DOW and SABIC and how they're changing the plastics lifecycle to benefit the environment. Learn how FPL, Black and Veatch and Babcock Ranch collaborated to create a master planned solar community in the Future of Power Presentation - Watch the PBS Solar Town Story.

Have you ever thought about leaving Earth for another planet- Tune in for the Future of the Space Economy panel and learn what's destined to change during the next few years.

Check out the complete Meet the Innovators agenda Here.

Announcing the 2021 Edison Awards Gala Run of Show Here.
The Nexus of what is new at Arthrex – Exclusive Interview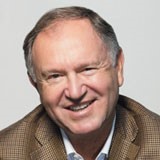 Producing Nearly 2000 New Products Annually- An Exclusive Interview with Reinhold Schmieding, Founder and President of Arthrex. Be sure to tune in for a first of its kind interview with Reinhold Schmieding discussing how he started Arthrex from an apartment in Munich, Germany and grew it to a global medical device company and leader in new product development and medical education in orthopedics. All with the goal of, Helping Surgeons Treat Their Patients Better.™ The link to the video is here.
Don't forget to thank an innovator and tune in for the 2021 Event.
---
.
SPONSORS
 

Inspiring Minds

---

Connect with Edison Awards





Jason Zimmerman,

Director of Publishing, Multiview, 469-420-2686

 | Download media kit
Jacqueline Hansen, Senior Content Editor, Multiview, 469-420-2636| Contribute news

Edison Awards
8117 West 124th StreetPalos  |  Park, IL 60464 
469-420-2636  |  Contact Us  |  https://edisonawards.com/

Click here to unsubscribe. 

Learn how to add us to your safe sender list so our emails get to your inbox.

















 
7701 Las Colinas Ridge, Ste. 800, Irving, TX 75063