| | |
| --- | --- |
| Living Solutions — ppod | |
Edison Awards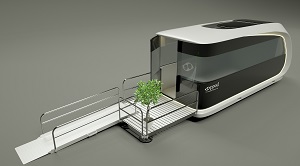 ppod the future in long term senior care. A portable senior environment you don't buy or maintain, ppod's are leased. ppod has the onboard care tools the growing 44 million family caregivers need. Less than 1% of US homes have the required design features to handle senior mobility. ppod allows seniors to age at home with family, with higher outcomes more affordably. Designed for all socioeconomic groups of seniors. READ MORE


| | |
| --- | --- |
| Sencity Corporation — TetraBIN | |
Edison Awards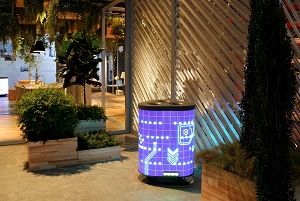 TetraBIN is the first of its kind, an AI and IoT enabled interactive receptacle. TetraBIN refashions the trash cans and traditional information kiosks as an innovative piece of interactive urban furniture that encourages positive behavioral shifts and brings joy to the everyday necessity of waste disposal. TetraBIN also enables cities and local businesses to create new income opportunities by forging joyful engagements. READ MORE


| | |
| --- | --- |
| X Curb Industries — Rapid Recess | |
Edison Awards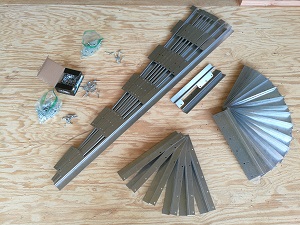 Curbless showers are in high demand for accessibility, necessity or pure design but very difficult and expensive to build. Rapid Recess is a set of brackets that allows anybody to create the most difficult part - the elevation difference between the shower pan level and the rest of the bathroom floor level without traditional expenses in money, time and material thus making it affordable for everyone. READ MORE


| | |
| --- | --- |
| zSpace Inc. — Experiences by zSpace | |
Edison Awards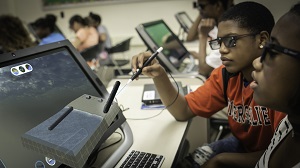 zSpace Experiences delivers STEM lessons utilizing augmented and virtual reality (AR/VR) technology, head tracking glasses, and styli. Students observe cause and effect, collect live data, and change conditions through lifelike, immersive lessons based on Next Generation Science Standards. READ MORE


---
| | |
| --- | --- |
| How educators are keeping students engaged remotely | |
EdTech
When it comes to remote learning, keeping students engaged outside of the classroom can be tough. Teachers may find it challenging to provide hands-on activities to go with their lesson plans, maintain consistent interaction with their students and foster creativity and collaboration from a distance.
READ MORE
| | |
| --- | --- |
| The technology likely to play a role in our transition back to work | |
Forbes
Technology executives in recent weeks have scaled up remote work and collaboration tools, bolstered cybersecurity capabilities, strengthened networking and communications infrastructure and equipped a distributed workforce with laptops and other devices they need to be productive.
READ MORE
| | |
| --- | --- |
| Education innovation, right now: Coronavirus delivers a new schooling imperative | |
New York Daily News
At the Urban Assembly School of Emergency Management, high school students are simulating responses to disease outbreaks, writing public service announcements, and discussing the global impacts of COVID-19 with a CDC ambassador in Shanghai. They are exploring how this epidemic impacts people of different races and socioeconomic backgrounds.
READ MORE
| | |
| --- | --- |
| Qualtrics launches solutions to help organizations know when to transition employees back to the workplace | |
MarTechSeries
Qualtrics, the leader in customer experience and the creator of the experience management category, announced four new solutions to help organizations determine the right way to transition employees back to the workplace and ensure customer confidence as they reopen businesses.
READ MORE