| | |
| --- | --- |
| Women behind innovation: Marie Hattar | |
EdisonAwards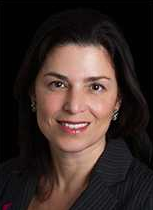 Marie Hattar is the first chief marketing officer (CMO) appointed in the Keysight/Agilent/HP history. She is responsible for invigorating the company brand and expanding the effectiveness of global marketing efforts. She drives Keysight's corporate positioning, messaging and communications to both internal and external audiences. READ MORE

---
| | |
| --- | --- |
| We should teach all students, in every discipline, to think like scientists | |
Scientific American
If knowledge is power, scientists should easily be able to influence the behavior of others and world events. Researchers spend their entire careers discovering new knowledge — from a single cell to the whole human, from an atom to the universe.
READ MORE
| | |
| --- | --- |
| How artificial intelligence is reimagining work | |
Phys.org
Paul Daugherty, chief technology and innovation officer at Accenture, sees three myths surrounding artificial intelligence: Robots are coming for us, machines will take our jobs and current approaches to business processes will still apply.
READ MORE
| | |
| --- | --- |
| Fingerprint analysis could finally get scientific, thanks to a new tool | |
Gizmodo
There wasn't anything particularly unusual about the court-martial at the Fort Huachuca military base in Arizona at the end of February. But when the analyst from the Department of Defense forensic laboratory presented a report on fingerprint evidence, it included an element that had never been used with fingerprint evidence in a courtroom in the United States before: a number.
READ MORE
| | |
| --- | --- |
| Scientists may be closer to understanding a mysterious but common cause of female infertility | |
Nature
Lack of transparency and unconscious biases make it hard to spot inequality.
READ MORE
| | |
| --- | --- |
| The absence of women in stem | |
Medium
Every year humanity leaps another step forward in science, technology, engineering and mathematics. Collectively known as STEM, these four areas of study are making the biggest advances in our world today.
READ MORE
| | |
| --- | --- |
| You listen to music at work, and it alters your mind. yes, seriously | |
Futurism
Many people feel that listening to music at work improves their mood. Others claim it even makes them more productive. Is there any merit to these impressions?
READ MORE
---
Missed last week's issue? See which articles your colleagues read most.
Don't be left behind. Click here to see what else you missed.
---