| | |
| --- | --- |
| View, Inc.— View Dynamic Glass | |
YouTube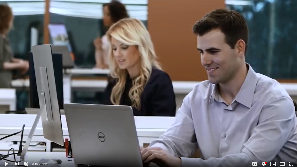 View Glass windows let in natural light while preserving views - no blinds required! Natural light is needed to live a healthy and productive life, but the ordinary window is not optimized to provide it. View's smart glass windows let in natural light and views, and enhance mental and physical well-being by reducing headaches, eyestrain, and drowsiness. They also reduce glare and heat, improving the energy efficiency by up to 20 percent. WATCH VIDEO

Robotics and Automation News
OnRobot says it will closely focus on the growing demand of end-of-arm-tooling (EOAT) in robotics automation in Southeast Asia.
READ MORE
| | |
| --- | --- |
| Purple celebrates significant industry wins | |
Yahoo!
Purple Innovation Inc. (PRPL) ("Purple"), the creator of the renowned Purple® Mattress, recently announced a number of significant industry awards, resulting from the Company's focus on comfort innovation and overall mission to improve how people sleep and sit.
READ MORE
---
| | |
| --- | --- |
| Geothermal energy could save the climate — or trigger lots of quakes | |
WIRED
Imagine if there was a carbon-free form of energy hiding in the ground beneath you. One that we could turn to anytime, even on cloudy, windless days.
READ MORE
| | |
| --- | --- |
| Starbucks to power 3K stores with renewable energy by 2021 | |
Restaurant Dive
Starbucks will power 3,000 locations with clean energy by 2021 via a partnership with LevelTenEnergy, according to a press release.
READ MORE
| | |
| --- | --- |
| Can cities help speed up the energy transition? | |
Forbes
Cities, particularly large metropolises, have rarely been seen as drivers of environmental change. But out of the exhaust fumes of slow-moving traffic, a number of major cities are aiming to become catalysts for the energy transition – speeding up the move away from fossil fuels and using technology to become a catalyst for a sustainability.
READ MORE