This message was sent to ##Email##
| | |
| --- | --- |
| August 7, 2019 |           |

| | |
| --- | --- |
| CALL FOR NOMINATIONS | |
Edison Awards


The Edison Awards are a globally respected leader in honoring the highest levels of new product and service development, marketing, human-centered design, and innovation. Through this recognition of excellence, The Edison Awards provides a powerful platform for organizations of all sizes to showcase and promote themselves in the same spotlight as the extraordinary innovator Thomas Edison.

Nominations for the 2020 Edison Awards are NOW OPEN.

Your innovative product or service is changing lives and now is your chance to get it the recognition it deserves. For more details and to enter your nomination, visit https://www.edisonawards.com/
| | |
| --- | --- |
| Welcome Andy Gilicinski | |
EdisonAwards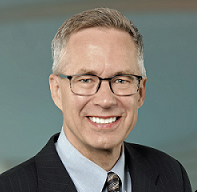 Edison Awards is pleased to announce the addition of Andy Gilicinski to our Steering Committee. Gilicinski is the Global V.P. of Research Development & Engineering, Mergers, and Acquisitions for S.C. Johnson & Son.

He is an innovation-focused R&D Executive that believes in the power of science to craft market disruption that creates value for business and consumers, and improves sustainability. His 32 year career started at public companies (Air Products, Gillette and Clorox), and his more recent experience is with privately owned Georgia-Pacific and now currently at family-owned SC Johnson.

He began his career as a PhD chemist at the bench, driving science roles as he grew his accountabilities into executive leadership. At Georgia-Pacific, he ran product development for a $5B North America business, then was recruited to SC Johnson, to lead global R&D for Glade air fresheners (SC Johnson's largest brand). In his current role, Gilicinski co-leads M&A for SC Johnson, driving acquisitions to strengthen innovation and growth across the firm.

Gilicinski's proudest achievements are market-disruptive innovation launches. These include a fragrance renaissance for Glade (fueling new sources of growth), a new Stainmaster carpet care line (disrupting a stale segment and growing share), launching the GreenWorks natural cleaning brand (tripling the US natural cleaning market in first year), creating a new antiperspirant odor-fighting technology (sparking growth for Right Guard), and developing a novel low-VOC coating resin (driving capacity expansion and market disruption).

He earned his Bachelor of Science degree with High Distinction from the University of Illinois at Champaign-Urbana, and a PhD in Analytical Chemistry from the University of Wisconsin-Madison.

Andy exemplifies Thomas Edison's vision of bringing innovation to life and is passionate about giving back to the innovation community. On behalf of our Steering Committee, we are honored to have Andy's endorsement of our mission and his expertise in chemistry, materials science, and innovative product development.



Renaissance Dallas Hotel

Welcome to the most iconic luxury hotel in Dallas, TX. The award-winning Renaissance Dallas Hotel is centrally located in Dallas Market Center near the West End Entertainment District, American Airlines Center, and Dallas Convention Center. Read more




SYSTEM4 - Modular Concept, no Limitations!

The SYSTEM4® is an upscale design driven modular furniture system that caters to custom needs and flexibility required by cutomers. With 10 colors available in stock, you can find a solution for most Sideboard, Credenza, Shelving and Filing needs! Let your client present success, style and environmental responsibility with the Swiss engineered and patented SYSTEM4 Line. Read more
| | |
| --- | --- |
| ProLogium Technology Company | |
YouTube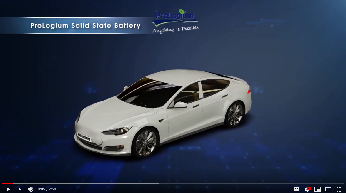 ProLogium won Gold at the 2019 Edison Awards in the Materials Science & Engineering category for their solid-state EV battery pack for electric cars. ProLogium's BiPolar+ 3D Structure Solid-State EV Battery Pack is a lighter, smaller, cheaper EV solid state battery pack. It's made of inlay(core material of ProLogium solid state battery cell) with 3D structure package tech (Worldwide first BiPolar tech). This game changer design provides EV battery pack with 70% cost, 50% volume, 80% weight and the key is, an intrinsically safe promise to users. WATCH VIDEO

---
| | |
| --- | --- |
| In the future, this electricity-free tech could help cool buildings in metropolitan areas | |
Science Daily
Engineers designed a new system to help cool buildings in crowded metropolitan areas without consuming electricity, an important innovation as cities work to adapt to climate change.
READ MORE
| | |
| --- | --- |
| Blinking eye-on-a-chip helps test drug candidates | |
Technology News
People who spend eight or more hours a day staring at a computer screen may notice their eyes becoming tired or dry, and, if those conditions are severe enough, they may eventually develop dry eye disease (DED).
READ MORE
| | |
| --- | --- |
| Scientists seek materials that defy friction at the atomic level | |
Science News
It's a moonless night. The wind howls outside. A door opens slowly, as if pushed by an invisible hand.
READ MORE
| | |
| --- | --- |
| Major improvements in workflow offerings for materials science core facilities introduced | |
Machining News
ZEISS introduces new capabilities for ZEISS ion beam microscopes, which cover advancements in analytics, tomography, sample preparation and data integrity. This brings new possibilities in engineering materials, energy materials, soft materials and geosciences covering megatrends in additive manufacturing, battery and photovoltaic research, building materials and nanomaterials.
READ MORE
7701 Las Colinas Ridge, Ste. 800, Irving, TX 75063