| | |
| --- | --- |
| Ironclad Performance Wear, the leader in high performance hand safety, has won the Edison Awards' top honor of Gold | |
Fastener + Fixing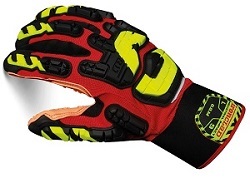 The Edison Awards honors excellence in new product and service development, marketing, human centered design and innovation. Products were judged on their concept, value, delivery and impact. Finalists were chosen by a steering committee, and group of industry experts, before being submitted to a panel of more than 3,000 senior business executives and academics who cast ballots for gold, silver and bronze winners. READ MORE

| | |
| --- | --- |
| Dubai Electricity & Water Authority (DEWA) | |
YouTube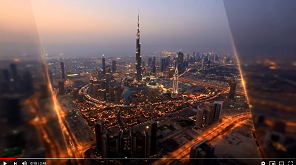 Dr. Saif Aimheiri, Innovation R&D Director and Suleiman Sabah, Strategy & Business Division Manager discuss the innovations happening at Mohammad bin Rashid Solar Park. MBRSP is the largest, most innovative solar park/technologies in one place worldwide. MBRSP achieves sustainability dimensions in its 3 pillars (Economy, Society, Environment), as it will nourish UAE economy and society needs by providing 12,000 job opportunities, and will reduce CO2 emissions by 6.5 Million Tons/year upon the completion of the Solar Park phases. MBRSP provided the first Carbon Credits deal in UAE which is an amount countries buy in order to contribute to lowering CO2 emissions. Watch Video
---
| | |
| --- | --- |
| In this new solar-powered apartment complex, all 600 units have batteries that form a virtual power plant | |
Fast Company
If you walk inside this new one-bedroom apartment outside Salt Lake City, you might not recognize the large object around the corner from the fridge. Roughly the size of a refrigerator itself, it's a battery. The apartment complex, which will include 22 buildings and 600 units when complete, is the first to put batteries inside every apartment, connected to solar power on the roof — so the local utility can use it as a virtual power plant.
READ MORE
| | |
| --- | --- |
| How engineers of new energy technology are taking cues from nature | |
The Innovation Spirit
When we think about renewable energy, we think of rolling fields with windmills or industrial rooftops covered in silicon solar panels designed by human engineers in high-tech labs. As engineers work to make energy systems more efficient and affordable, some are finding inspiration in nature.
READ MORE
| | |
| --- | --- |
| Extracting clean fuel from sunlight | |
Phys.org
Securing enough energy to meet human needs is one of the greatest challenges society has ever faced. Previously reliable sources — oil, gas and coal — are degrading air quality, devastating land and ocean and altering the fragile balance of the global climate, through the release of CO2 and other greenhouse gases. Meanwhile, earth's rapidly industrializing population is projected to reach 10 billion by 2050. Clean alternatives are a matter of urgent necessity.
READ MORE
| | |
| --- | --- |
| Game-changing energy efficiency innovations to watch out for | |
Energy CIO Insights
A world running on a renewable energy system sounds as exciting as using it. As soon as the cost and performance standards of the resources starts to improve, people will witness a growing demand for it across the globe.
READ MORE
| | |
| --- | --- |
| How constraints help or inhibit innovation | |
Forbes
What is one of the most frequent points of feedback that leaders receive from innovation teams? "We don't have enough budget, people and/or time." Yet, organizations, even the multibillion-dollar publicly traded companies, work under constraints. So what is the right level of constraints that helps innovation to thrive?
READ MORE