This message was sent to ##Email##
To advertise in this publication please click here
---
.
EDISON AWARDS NEWS
2021 Edison Awards Early Bird Deadline is Friday at 11:59p CT
The 2021 Edison Awards Early Bird Deadline is Friday, September 18th at 11:59p CT. Every smart marketer, sales person, and communication expert knows that having a DIFFERENTIATOR in the market is the key to long-term success for your project or company. The Edison Awards are like the Academy Awards of Innovation and winning an award here is like winning an Oscar.

The submission process is simple and quick. The nominations are judged on Concept, Value, Delivery and Impact where you have 100 words or less for each criteria. As you complete your nomination, judges focus on how you articulate what makes you better, different, and truly innovative.

How can you leverage this association?

Start Your Nomination Here.
The Edison Awards Find a New Home in Fort Myers, Florida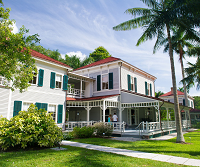 The Edison Awards announced this week that they are moving the world's most respected innovation event to Fort Myers, Florida, for the next three years.

"Bringing the internationally recognized Edison Awards and its high caliber of award-winning entrepreneurs to the City of Fort Myers where Thomas Edison maintained his winter home is a very big deal," said City of Fort Myers Manager Saeed Kazemi, P.E. "We look forward to welcoming everyone to our beautiful City of Palms."

Fort Myers was selected, in part, because of its rich history with Thomas Edison, commitment to supporting new business ventures, and the Opening of the Luminary Hotel and Caloosa Sound Convention Center. (see more here https://youtu.be/iKiGShwmfLI)

"There is only one Fort Myers in the United States, and there are 90 million people who are going to find out about it." – Thomas Alva Edison, 1914.

Home to the Thomas Edison and Henry Ford Winter Estate and lab, this historic property dates back to 1885 when Edison purchased the land on his very first visit to Fort Myers. Edison Award attendees will get a VIP tour of the estate and walk in the footsteps of Thomas Edison, Henry Ford, and Harvey Firestone.

Fort Myers has a rich history of innovation and is a natural fit to continue the Edison Awards mission: To serve as a leader in globally recognizing, honoring and fostering innovation and innovators to create a positive impact on the world.

The Southwest Florida region is quickly becoming a hub for innovation and entrepreneurship driven by the expanding Daveler and Kauanui School of Entrepreneurship at Florida Gulf Coast University, the highest concentration of retired Fortune 500 CEOs, and the commitment of the City and the Horizon Foundation to attract growing companies to move to the region.

The 2021 Edison Awards will showcase some of the world's top innovation leaders and new products from around the globe. The event is scheduled to be hosted on April 21-23, 2021, at the beautiful new Luminary Hotel and the Caloosa Sound Convention Center located in the Fort Myers River District. Hundreds of the world's top innovators will descend on Fort Myers for the first time to participate in the event and experience the Southwest Florida culture and local attractions. Everyone involved in the partnership believes the Edison Awards will bring great minds together in a beautiful environment positioned for tremendous growth.

"We are thrilled that the Edison Awards are moving to downtown Fort Myers where Thomas Edison's greatest innovations originated over 150 years ago," stated Executive Director of the Edison Awards Frank Bonafilia. "The future of Fort Myers is bright with robust start-up and global companies that are leading the charge in enhancing the quality of life, increasing sustainability, and improving educational technology."

Read the Press Release for more information about this partnership and stay up to date on all that is happening with the Edison Awards and Fort Myers by following these social channels.
Disruptive Innovation course offered by the Carlson School of Management at the University of Minnesota and former Edison Award Chairperson Hari Nair
Carlson School of Management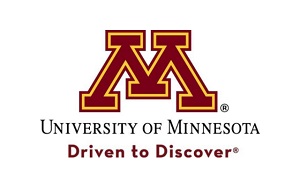 Disruptive innovation is accelerating as businesses use technology to upend old models and restructure how problems are solved. This online, eight-week course will prepare leaders to spot industry disruption and leverage a disruptive innovation framework to position their business for the future.

The course has been well received and intended for executives who want to apply disruptive innovation at their workplace. Normally this would be a 2 day program delivered on campus, but this year it is being offered virtually with curated content with several live sessions (https://carlsonschool.umn.edu/executive-education/courses/Online%20Disruptive%20Innovation). This course also counts towards an Executive Leadership certification at the Carlson School of Management.

As a special offering to the faculty, the school has offered a 15% discount to anyone in the Edison Awards Network who may be interested in the course. Since its offered online, potential students can participate from anywhere around the world. On behalf of Frank, we are sharing the opportunity broadly. If this isn't for you, but you know someone that would enjoy the class, please pass it on to others who may be interested.

Students can sign up online and use the discount code is INNO2020 (Please note that it is case sensitive).

The course starts on October 12th and finishes on December 4th, 2020.
---
.
SOUTHWEST FLORIDA INNOVATION NEWS
Fort Myers Beach marina introduces first-of-its-kind boat storage technology
Wink News
Boat sales have gone up since the pandemic began, which means more people need a place to store them – and businesses in Southwest Florida are getting creative to keep customers. Gulf Star Marina on Fort Myers Beach is one of them, and the business is launching a new, fully automatic storage system – the first of its kind on Earth.
University of Florida partners on $26M grant to produce more crops with less water and energy
UF
University of Florida is partnering on a $26 million National Science Foundation (NSF) grant to develop new technologies and systems that will help farmers produce more food with less water and energy. The grant is the latest development in UF's artificial intelligence (AI) initiative, which will expand the use of AI across academic degrees and programs and accelerate the research that can help address society's most pressing challenges.
7701 Las Colinas Ridge, Ste. 800, Irving, TX 75063