| | |
| --- | --- |
| Call for Expert Reviewers | |
Edison Awards
The prestigious Edison Awards - a name globally known for celebrating innovation excellence - has an open CALL FOR EXPERT REVIEWERS, specifically in the categories of:

• Athletics, Sports & Recreation
• Aerospace Innovation
• Living, Working & Learning Environments
• Media, Visual Communications & Entertainment

Expert Reviewers have demonstrated experience and success in their selected category(ies) of participation. They will be involved with other high-level industry peers to review and judge the 2020 Edison Awards Nominations. Finalists are announced on February 11, 2020. For consideration, please submit your information via this link. https://www.edisonawards.com/reviewer-application.php

Reviewing begins October 1st through December 15th. An Edison Awards team member will contact you if there is a need for a reviewer with your particular background and in your field(s) of expertise.

Edison Awards Expert Reviewers receive the benefits of seeing/evaluating cutting-edge innovations, name recognition on the Edison Awards Website, and the granting of a "Judge's Seal" which can be used digitally to highlight your service to the innovation community.
| | |
| --- | --- |
| Featured 2020 Nomination: Monash University's Low FODMAP Diet App | |
YouTube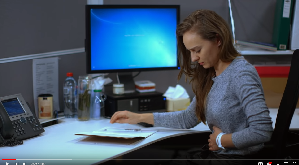 Researchers at Monash University of Melbourne, Australia, determined that common sugars and sugar alcohols in many foods are the cause of the symptoms of IBS. The Monash FODMAP diet app and resources were developed to help those with IBS understand their trigger foods and live a near normal life. Monash is a world leader in IBS research. Watch Video

| | |
| --- | --- |
| Featured 2020 Nomination: Triple W's DFree Device | |
YouTube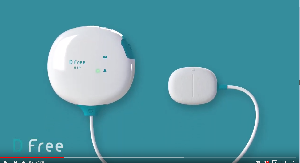 DFree is the first wearable device for urinary incontinence. DFree stands for "diaper-free" and helps to prevent accidents. DFree monitors how much urine is in your bladder with a non-invasive ultrasound sensor and notifies you when it's time to go to the bathroom via an app on your smartphone or tablet. Watch Video

---
| | |
| --- | --- |
| These smart shorts tell you how to improve your workout | |
CNN
Wearable technology has made big strides in recent years, from fitness trackers and smartwatches to shoes that vibrate to give you directions, tops that soak up air pollution, and a jacket that doubles as a solar-powered phone charger. Levi's and Tommy Hilfiger are among the brands getting in on the act.
READ MORE
| | |
| --- | --- |
| This activewear never has to be thrown away | |
Tree Hugger
On average, Americans throw out 82 pounds of clothing every year; that's 11 million tons from the United States alone. A linear economy make no sense: Using resources to make something new, using the item, then tossing it in the landfill for a virtual eternity? What could possibly go wrong?
READ MORE
| | |
| --- | --- |
| Are fitness trackers the future of healthcare? | |
TechRadar
Imagine your fitness tracker vibrates on your wrist – but it's not because you've reached your 10,000 steps goal for the day or because you've received an email. Instead, your tracker is warning you that your blood pressure is high, your doctor has seen the stats in real-time and they want you to de-stress. Or maybe an analysis of your sweat is showing you're a little too dehydrated. Or maybe the air around you is full of allergens and could set off your asthma.
READ MORE
| | |
| --- | --- |
| U of A lab developing wearable technology to prevent athletic injuries | |
CBC
Researchers at the University of Alberta with the help of a top student from China are developing wearable technology to aid in athletic assessment and rehabilitation. The technology, comprised of wearable sensors and augmented-reality headsets, shows the motion patterns of athletes in the form of 3D avatars, in real time.
READ MORE
| | |
| --- | --- |
| Amazon enters health device race with fitness tracking earbuds | |
PYMNTS
Amazon is planning to introduce two new products: an even bigger Echo speaker with a subwoofer and wireless earbuds with fitness tracking capabilities, according to a report by CNBC. The earbuds are codenamed "Puget." They'll be able to track steps with an accelerometer as well as keep track of running, calories and pace.
READ MORE