| | |
| --- | --- |
|   |   2019 Media, Visual Communications & Entertainment Gold Winner |
---
| | |
| --- | --- |
| Smartify by MOBGEN | |
Edison Awards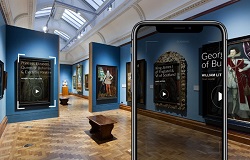 Using AI, users can receive rich information about scanned artworks through audio, video and augmented reality. App users can also save favorites into a personal collection across venues and share with friends. The idea for Smartify grew out of a human need to create meaningful connections with art. Making stories behind art more accessible and reframes the use of devices in galleries as engagement rather than distraction. WATCH VIDEO


| | |
| --- | --- |
|   |   2020 Media, Visual Communications & Entertainment Nominees |
---
| | |
| --- | --- |
| Puppy Cube | |
Edison Awards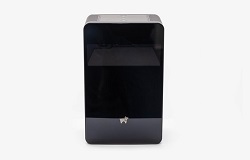 Puppy Cube is a portable, ultra-short throw projector that turns any flat surface into an interactive touchscreen via a unique 10-point multitouch technology. The standalone entertainment system features built-in Android OS, a custom UI and a spectacular HD picture with a screen of up to 100 inches. WATCH VIDEO


| | |
| --- | --- |
| theBlu: Deep Rescue | |
Wevr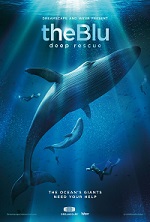 You and your friends can now experience the extraordinary sensation of descending into an iridescent blue ocean teeming with nature's most incredible creatures. Explore a sunken shipwreck, soar together on your aqua-scooters through beautiful luminescent canyons and discover a family of blue whales, on a vital mission of conservation. Join together to save an endangered species and experience an exhilarating underwater ride alongside a family of sentient giants. WATCH VIDEO


---
| | |
| --- | --- |
| History of Edison Motion Pictures | |
Library of Congress
Edison's laboratory was responsible for the invention of the Kinetograph (a motion picture camera) and the Kinetoscope (a peep-hole motion picture viewer). Most of this work was performed by Edison's assistant, William Kennedy Laurie Dickson, beginning in 1888. Motion pictures became a successful entertainment industry in less than a decade, with single-viewer Kinetoscopes giving way to films projected for mass audiences. The Edison Manufacturing Co. (later known as Thomas A. Edison, Inc.) not only built the apparatus for filming and projecting motion pictures, but also produced films for public consumption.
READ MORE
| | |
| --- | --- |
| Retired school bus serves as STEM lab on wheels | |
Education DIVE
A repurposed special needs school bus in Baltimore County, Maryland, is giving K-5 students a chance to code, build robots, use 3D printers and even fly drones as the new Mobile Innovation Lab, District Administration reports.
READ MORE
| | |
| --- | --- |
| Smart stadiums: The future of live sports entertainment | |
Gigabit
The SoFi Stadium in Los Angeles - future home of the LA Rams and the LA Chargers - announced recently that it has selected Cisco as its end-to-end technology partner. The tech giant will work alongside the stadium's owner, Hollywood Park, to deploy cutting edge IoT and audio-visual solutions at what will be the biggest venue in the NFL.
READ MORE
| | |
| --- | --- |
| Living on the edge will make 5G relevant | |
Forbes
The evolution of wireless communication is not something that happens overnight. The progression from 1G technology (used in the 1970s) to the anticipated release of 5G (expected in 2020), spans almost 50 years. That's roughly a new generation of mobile technology once a decade. By today's innovations standards, where mobile devices are seemingly obsolete every two years, that's not exactly rapid innovation.
READ MORE
| | |
| --- | --- |
| Play the music louder | |
Entrepreneur
Gone are the days when music lovers would wait months for music labels to release the vinyl records or cassettes of their favourite albums to listen to veteran singers like Kishore Kumar or Lata Mangeshkar. Thanks to technology and the rise of explosive mobile internet growth, new music OTT players have become the easiest way to listen to music anywhere and anytime.
READ MORE
| | |
| --- | --- |
| IDEA secures millions in federal funding for STEM education | |
Community Impact Newspaper
The U.S. Department of Education has awarded the IDEA Public Schools network of charter schools millions of dollars in funding to pursue the Pathways to STEM Success program, which aims to increase the number of alumni employed In the fields of science, technology, engineering and math.
READ MORE
| | |
| --- | --- |
| How educational partnerships with industry benefit students and companies: The clinic program | |
Forbes
As our society becomes increasingly technological, STEM education must evolve and innovate to ensure we are launching effective engineers, scientists and mathematicians into industry and academia. Innovation and creative problem-solving skills are key to meeting society's needs, strengthening the national economy and solving global problems.
READ MORE