| | |
| --- | --- |
| Industrial Technology Research Institute (ITRI) — GenkiCam | |
Edison Awards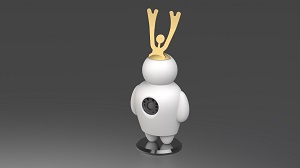 We are working on an intelligent Baby Cam, GenkiCam, to monitor baby's behaviors. If baby is in danger, we will send the alarm to the parent to prevent the damage. We adopt the newest deep learning algorithms for the parent to take care the baby any second. We will release our Baby Cam in February, 2020. READ MORE


AI Incorporated®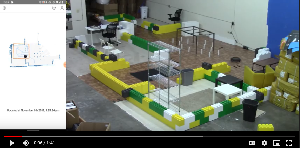 OEM's want to automate their products which is extremely expensive and time consuming. Rather than investing time and resources to become subject matter experts and navigate the minefield of IP in this industry, OEM's can license our software. We've developed simultaneous localization and mapping (SLAM) software protected by a significant IP portfolio that solves real automation problems without requiring expensive hardware. READ MORE


TOTO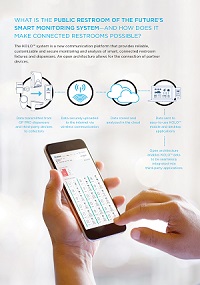 The KOLO™ Smart Monitoring System is an open platform enabling GP PRO to deliver the most complete connected restroom. Our platform integrates data from GP PRO dispensers and 3rd party devices as well as from customer feedback and traffic management systems, all of which drives data-driven cleaning. READ MORE


| | |
| --- | --- |
| IBM — IBM Cloud Pak for Multi-cloud Management | |
IBM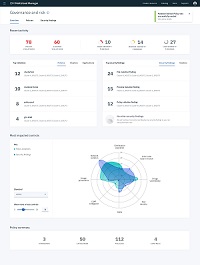 The IBM Cloud Pak™ for Multicloud Management, running on Red Hat® OpenShift® Container Platform, provides consistent visibility, governance and automation from on premises to the edge. Enterprises gain capabilities such as multicluster management, event management, application management and infrastructure management. Enterprises can leverage this IBM Cloud Pak to help increase operational efficiency that's driven by intelligent data analysis and predictive golden signals, and gain built-in support for their compliance management. READ MORE


---
| | |
| --- | --- |
| BAE Systems wants to use data analytics to tackle child abuse | |
Forbes
Child abuse is a growing issue in many countries globally. In the U.K., there are 61,500 children listed on the child protection register. And the NSPCC estimates that one in ten young people will suffer from some form of abuse or neglect.
READ MORE
| | |
| --- | --- |
| Telecom cables form seismic network | |
Technology Networks
Fiber-optic cables that constitute a global undersea telecommunications network could one day help scientists study offshore earthquakes and the geologic structures hidden deep beneath the ocean surface.
READ MORE
| | |
| --- | --- |
| Sustaining roads with grape and agricultural waste | |
WSU Insider
The U.S. spends $5 billion a year to repair damages to road infrastructure from winter snow and ice control operations and the use of traditional deicers. A team of researchers at WSU is developing a more sustainable solution using grape skins and other agricultural waste.
READ MORE
| | |
| --- | --- |
| Reinventing the relationship between workers and tech | |
TechCrunch
A young father and kitchen worker in Pittsburgh was thrilled to get a job with a big restaurant chain that paid $15 an hour — much more than he had been making in fast food. Soon after starting, however, he learned that his schedule was set through an algorithm that crunches a range of data — from weather forecasts to past sales — to predict customer traffic, optimize shifts and, ultimately, maximize profits.
READ MORE
| | |
| --- | --- |
| An engineering approach to reduce the pain of chemotherapy | |
Purdue University
A study published in the American Journal of Managed Care states that the number of patients requiring first-line chemotherapy is expected to increase by more than 50%, from 9.8 million to 15 million, from 2018 to 2040. One of the most common side effects for those undergoing chemotherapy is peripheral neuropathy, a set of symptoms caused by damage to nerves that control the sensations and movements of arms, legs, hands and feet. The issue can be so intense in children that they can have trouble with simple handwriting and walking.
READ MORE