| | |
| --- | --- |
| The Aerospace Corporation — REACH | |
Edison Awards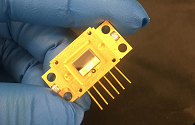 REACH is a network of radiation detectors flown aboard commercial satellites that cost-effectively provides real-time and global monitoring of the radiation environment in low Earth orbit so that satellite operators can quickly rule in or rule out radiation as the cause of a satellite malfunction.

| | |
| --- | --- |
| Momentus — Vigoride | |
Edison Awards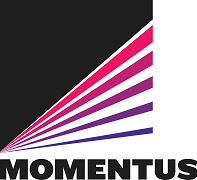 Momentus provides in-space transportation services for satellites between various orbits out to deep space. Our water-powered in-space rockets provide last-mile logistics, connecting customers from where their rockets drop them off to their final destination. Our mission is to provide the most efficient in-space transportation powered by deep space resource utilization services. READ MORE

| | |
| --- | --- |
| Stofiel Aerospace — Boreas: Small Satellite Launch System | |
Edison Awards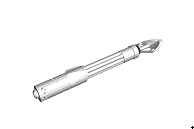 Boreas is a dedicated small satellite launch system that is truly mobile, scalable to payload, and offers on-demand launches of payloads to Low Earth Orbit and beyond. READ MORE

| | |
| --- | --- |
| Spaceit — Mission Control as a Service | |
Edison Awards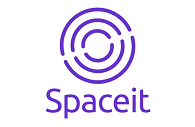 Spaceit's Mission Control as a Service offers satellite missions: *cloud based Mission Control System (an online platform to control satellites, monitor their operations), *wide radio coverage through an access to a worldwide network of ground stations, *satellite control service, *consultations and 24/7 support. Ground stations have an open marketplace, incl: *access to a customer base, *efficient use of resources. READ MORE

| | |
| --- | --- |
|   |   INDUSTRY SHOWCASE — AEROSPACE INNOVATION |
---
| | |
| --- | --- |
| NASA shortlists companies for Moon payload delivery service bids | |
Aerospace Technology
NASA has selected nine companies to bid for its commercial payloads delivery services to the Moon. The selected companies include Astrobotic Technology, Deep Space Systems, Draper, Firefly Aerospace, Intuitive Machines, Lockheed Martin Space, Masten Space Systems, Moon Express and Orbit Beyond. All shortlisted companies are based in US and can place their bids under NASA's Commercial Lunar Payload Services (CLPS) contracts. The successful bidder will deliver science and technology payloads on behalf of Nasa and other companies as part of missions launched from Earth to Moon.
READ MORE
| | |
| --- | --- |
| Rolls-Royce adopts AI software to maximize engine availability | |
Aerospace Manufacturing Magazine
Complimenting the company's in-house data science expertise at its R2 Data Labs, an acceleration hub for data innovation, Uptake will demonstrate how its capabilities can help Rolls-Royce implement a data-science-first approach to optimise the performance of its Trent engine fleet for widebody aircraft.
READ MORE
| | |
| --- | --- |
| 2019 could be huge for private spaceflight | |
Astronomy
The upcoming year is shaping up to be a big one for private spaceflight. A number of big players in the race to get paying passengers to space seem poised to actually make that happen, and companies like Boeing and SpaceX have announced a number of ambitious goals.
READ MORE