This message was sent to ##Email##
| | |
| --- | --- |
| December 18, 2019 |           |

| | |
| --- | --- |
|   |   2020 Collective Distruption Nominees |
---
Cyberoptics

CyberOptics and Rohinni are bringing micro LED technology to reality. CyberOptics' Multi-Reflection Suppression (MRS)-Enabled SQ3000 multi-function system is used for Automated Optical Inspection (AOI), Solder Paste Inspection (SPI) and Coordinate Measurements (CMM) as a critical part of Rohinni's micro LED- placement process.


Gift3r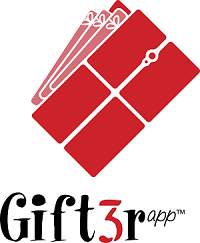 Gift3r App is a fun, easy-to-use mobile app. It lets you instantly share local business eGift cards with friends and family (with no consumer fees!). Local businesses have access to the eGift card market, with a simple to implement and manage digital gift card marketing platform.





Renaissance Dallas Hotel

Welcome to the most iconic luxury hotel in Dallas, TX. The award-winning Renaissance Dallas Hotel is centrally located in Dallas Market Center near the West End Entertainment District, American Airlines Center, and Dallas Convention Center. Read more




SYSTEM4 - Modular Concept, no Limitations!

The SYSTEM4® is an upscale design driven modular furniture system that caters to custom needs and flexibility required by cutomers. With 10 colors available in stock, you can find a solution for most Sideboard, Credenza, Shelving and Filing needs! Let your client present success, style and environmental responsibility with the Swiss engineered and patented SYSTEM4 Line. Read more
| | |
| --- | --- |
| Philip Morris International — Groundbreaking digital printing technology for FMCGs | |
PMI
All-in-one, digital hybrid printing technology for folding cartons of fast moving consumer goods - developed by Philip Morris International (PMI) in collaboration with Gallus Heidelberg - allowing just in time, high quality production, reducing the time to market from four months to seven days.


| | |
| --- | --- |
| HP Inc. and Siemens — Industrializing Additive Manufacturing with HP and Siemens | |
HP Inc.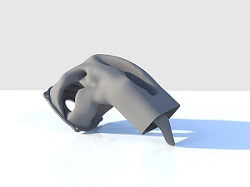 The digital transformation of our society and economy is accelerating, but how can customers reinvent their businesses with additive manufacturing? Enter HP and Siemens, whose new strategic alliance will enable manufacturers to bring 3D printed parts to market faster, more cost-effectively, more sustainably, and at higher volumes than ever before.


| | |
| --- | --- |
| CloudBlue, an Ingram Micro Business — CloudBlue Connect | |
CloudBlue

CloudBlue Connect is the world's first supply automation platform that supports virtually any type of product from physical goods and digital products to SaaS, IaaS and XaaS, as well as any channel, including direct and indirect sales and internal procurement. With its flexible APIs, it can connect to any commerce solution.


| | |
| --- | --- |
| Gurlife Aagrotech LLP — Innovative Clean-tech Jaggery Manufacturing Platform | |
Gurlife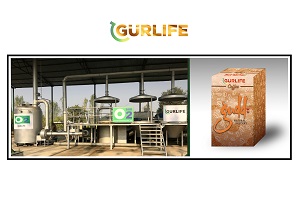 Gurlife Process & Product innovations will have great socio-economic impact as it transform jaggery-manufacturing process into an environment-friendly, efficient, hygienic, cost-effective and income-enhancing one. It empowers the lowest stakeholder in value chain and gives growth opportunity to improve quality of life & Open up new business opportunity shifting from sugar to Gurlife Jaggery will benefit large population by HEATH & ECONOMIC point of view as Gurlife Jaggery is nutritious, healthy & economical.


| | |
| --- | --- |
| Kaihan Krippendorff — Driving Innovation From Within: A Guide for Internal Entrepreneurs | |
Kaihan Krippendorff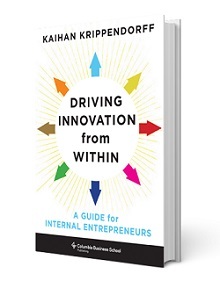 Most innovation books and research are written/done with the leader in mind, advising leaders how to adjust organizational structure and culture to unlock innovation. This book, by contrast, addresses the employee and show him/ her how to drive innovation without having to wait for the organization to change. The commonly-accepted narrative is that entrepreneurs drive innovation.


7701 Las Colinas Ridge, Ste. 800, Irving, TX 75063