| | |
| --- | --- |
| OnRobot — Gecko Gripper | |
Edison Awards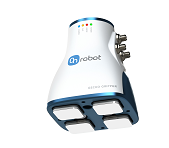 The Gecko robotic gripper uses millions of micro-scaled fibrillar stalks that adhere to a surface using powerful van der Waals forces—the same way that geckos climb. The Gecko gripper lets robots pick up flat, smooth objects with significant energy savings over existing grippers.

| | |
| --- | --- |
| FBR Limited — Hadrian X | |
Edison Awards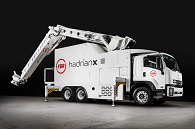 The Hadrian X construction robot is a fully automated 3D robotic bricklaying system capable of building a house in two days. Hadrian X uses FBR's Dynamic Stabilisation Technology, which corrects for environmental factors in real time enabling precision robotics in large scale outdoor applications.

| | |
| --- | --- |
| Powervision Robot — PowerDolphin | |
Edison Awards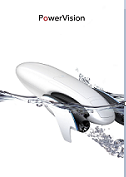 The PowerDolphin is a beautifully dynamic and innovative streamlined design with a robust body featuring state of the art hardware for scientific research and outdoor fun in any body of water.

| | |
| --- | --- |
| UltraTech International, Inc. — Tactical Welder | |
Edison Awards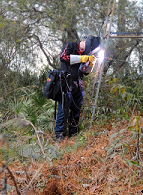 The Tactical Welder is a battery-powered welding system that is entirely portable and produces more power than anything like it on the market. The Welder works off of a single battery pack capable of generating 300 amps.

---
| | |
| --- | --- |
| IBM takes aim at reduced precision for new generation of ai chips | |
Top 500
IBM researchers claim they have come up with a much more efficient model for processing neural networks, using just 8 bits for training and only 4 bits for inferencing. The research is being presented this week at the International Electron Devices Meeting (IEDM) and the Conference on Neural Information Processing Systems (NeurIPS).
READ MORE
| | |
| --- | --- |
| BMW reveals drive details of its first FE contender | |
Race Tech Magazine
BMW has revealed some details pertaining to the drivetrain of its first Formula E car. Development of the drivetrain began in early 2017 with pre-development for production drive systems, and was produced in the same facilities as the next generation of BMW's roadgoing i series drives, which meant it benefited from the expertise of production engineers in the areas of manual and mechanical manufacturing of electric motors and their components.
READ MORE
| | |
| --- | --- |
| Microscopic 'sunflowers' for better solar panels | |
Harvard School of Engineering and Applied Sciences
A group of scientists from the John A. Paulson School of Engineering and Applied Sciences (SEAS) and Harvard's Wyss Institute for Biologically Inspired Engineering has harnessed magnetic fields to control the molecular structure of LCEs and create microscopic three-dimensional polymer shapes that can be programmed to move in any direction in response to multiple types of stimuli. The work, reported in PNAS, could lead to the creation of a number of useful devices, including solar panels that turn to follow the sun for improved energy capture.
READ MORE