This message was sent to ##Email##
| | |
| --- | --- |
| January 25, 2019 | |
---
| | |
| --- | --- |
| Nominations due Feb. 1st for the 2019 IAPSC Board of Directors | |
IAPSC
The Nominating Committee is now accepting nominations of members in good standing for the IAPSC Board of Directors election in 2019. Offices of President, Vice President, Secretary, and Treasurer will serve a for the one (1) year term 2018-2019. Elected Directors will serve a two (2) year term 2019-2021. The election will be held and new terms will begin at the Annual Members Business Meeting during the IAPSC Annual Conference on May 4-6, 2019 in Miami, FL. Nominations are due by February 1, 2019. For more information or to submit a nomination, please contact iapsc@iapsc.org.
| | |
| --- | --- |
| Register Now for IAPSC's 2019 Annual Conference in Miami, FL! | |
IAPSC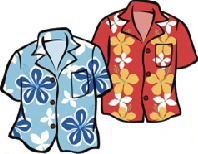 Join IAPSC in Miami, FL on May 4-6, 2019 and not only will you enjoy the appealing features of attending the premier conference for security consultants — two full days of education, opportunities to network and form partnerships, and meet with top of the line security manufacturers — but you'll also take part in some new conference experiences, such as a Miami casual atmosphere where everyone can engage in a combined session/exhibit room designed for maximum interaction, time and space to meet one-on-one with your consulting project associates and with manufacturing partners, varied and relevant session topics that meet the needs of our diverse membership, as well as a fun "Havana Nights" themed dinner with local musicians and entertainers. 

Leave your formal business attire at home – pack your island wear and Hawaiian shirts!

View the Conference Program HERE

REGISTER NOW

Not yet a member of the IAPSC? There's never been a better time to join! Apply for membership now for the opportunity to save 50% on your registration to attend the IAPSC 2019 Annual Conference. Apply now!
| | |
| --- | --- |
| Successful Security Consulting Pre-Conference Workshop | |
IAPSC
Saturday, May 4 | 8:00 AM – 5:00 PM | Miami, FL

The IAPSC & ASIS International are once again partnering to offer the Successful Security Consulting (SSC) Pre-Conference Workshop – a specialized training course developed for those who are interested in becoming security consultants.

The SSC pre-conference workshop is a popular, one-day intensive program presented by leading technical and management security consultants. It is a joint collaboration between ASIS International, the world's largest association for security management professionals and the IAPSC.

This course is designed to show you how to develop, market and deliver security consultant services and how to avoid the costly mistakes that can sabotage the success of your clients' or your own security program. The program is filled with practical information on how to offer and deliver security consulting assignments starting with establishing your practice, finding clients, networking with other consultants, and executing security management and technical aspects of consulting from the initial consulting assignment through security assessments, designs and specifications, procurement, and implementation.

Download the SSC information sheet (PDF) for more information.

Click here to register for the SSC Pre-Conference Workshop, either as a standalone program or add it on to your Annual Conference registration. The registration for the SSC course is an additional $300 for IAPSC/ASIS/ASC Members and $350 for Non-Members.
| | |
| --- | --- |
| Members: It's time to renew | |
IAPSC

It is time to renew your IAPSC membership for 2019 and maintain your connection to the leading association for independent professional security consultants. Log in to the Membership Renewal page for details and to renew online, or download the invoice to print and mail.



ONVIF conformant products allow you to create a flexible, cost-effective and future-proof system. ONVIF enables you to choose optimal products from different vendors. The conformant products allow you to be confident in their interoperability and makes integration of products from different vendors easier. Read more




Reach Your Prospects Every Week




Thousands of industry professionals subscribe to association news briefs, which allows your company to push messaging directly to their inboxes and take advantage of the association's brand affinity.

Connect with Highly Defined Buyers and Maximize Your Brand Exposure
| | |
| --- | --- |
| The IAPSC Awards Committee is now accepting nominations for 2019 | |
IAPSC
The Awards Committee is responsible for nominating candidates for these awards:

The Charles A. Sennewald Distinguished Service Accolade is awarded by the IAPSC to a security executive, educator, author, or industry leader who has made an outstanding and significant contribution to the security profession.

Meritorious Life Membership is awarded to an IAPSC member in good standing for more than 10 years who has made significant and measurable contributions to the association through their service and leadership.

The Outstanding Security Performance Awards (OSPAs) recognize and reward companies and individuals across the security sector in 11 categories including Outstanding Security Consultant.

Nominations should be submitted to the attention of Awards Chair Dave Aggleton via iapsc@iapsc.org by February 1st. Each nomination must include the CV for the candidate and justification for their nomination. Meritorious candidates must be nominated by two other members.
| | |
| --- | --- |
| Become a Certified Security Consultant (CSC) & Pave Your Path to Success | |
IAPSC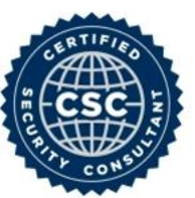 Earning the Certified Security Consultant designation demonstrates your depth of knowledge, professional objectivity, integrity, and skills as a security consultant. The CSC requires a combination of experience, education, independence, ethics, and successfully passing an online examination. The exam is open to both members and non-members as well as independent (external) and internal consultants. IAPSC members are pre-qualified to sit for the exam and receive a discount on the certification fee. Learn more here and apply today!

| | |
| --- | --- |
| Join an IAPSC Interest Group | |
IAPSC
If you're interested in connecting with other members on topics of mutual interest, we invite you to join us on GoToMeeting for our Monthly meetings.

Next meetings coming up:

Forensics and Security Management Interest Group
February 15 @ 9:00 AM PST / 12:00 PM EST

Security Design and Engineering Interest Group
March 15 @ 10:00 AM PST / 1:00 PM EST

Business Development and Marketing Interest Group
April 19 @ 12:00 PM - 1:00 PM

Cybersecurity Interest Group
July 19 @ 9:00 AM PST / 12:00 PM EST

For more info and to RSVP, go to: https://iapsc.org/events/
| | |
| --- | --- |
| IAPSC Annual Sponsorship Opportunities are now available for 2019! | |
IAPSC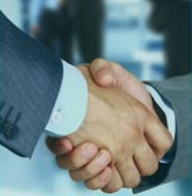 Why become an IAPSC sponsor? Because partnership with the International Association of Professional Security Consultants (IAPSC) is your opportunities to introduce your organization to one of the most well-respected security associations in the world! Our members have the capacity to influence millions in security spending. A partnership with the IAPSC is your opportunity to connect with best-in-class security consultants in a variety of specialties. The IAPSC Annual Sponsorship model offers our sponsoring partners year-round exposure and networking with our consultant members, including a booth at the IAPSC Annual Conference in May 2019.

Download the brochure to learn more.

---
| | |
| --- | --- |
| How the government shutdown is putting national cybersecurity at risk | |
CNBC
The partial government shutdown is quickly turning into a nightmare scenario for the country's cybersecurity functions, and often in unexpected ways. Even after Congress ultimately reaches a deal to end the shutdown, these negative effects could last far into the future.
READ MORE
---
| | |
| --- | --- |
| How To Protect Backups From Ransomware | |
CSO
Despite a recent decline in attacks, ransomware still poses significant threats to enterprises, as the attacks against several major newspapers demonstrated this month. It is also becoming more capable. In particular, ransomware writers are aware that backups are an effective defense and are modifying their malware to track down and eliminate the backups.
READ MORE
| | |
| --- | --- |
| There's a sizable gap between confidence in security programs and their effectiveness | |
Help Net Security
A Syncsort survey of over 300 respondents found that while 85 percent of respondents are either very or somewhat confident in their organization's security program, 41 percent said their company had experienced a security breach and 20 percent more were unsure.
READ MORE
---
| | |
| --- | --- |
| Crypto-Mining, Banking Trojans Top Malware Threats | |
Info Security
Crypto-mining malware has again topped the threat index, with Coinhive holding strong in the number one malware threat for the 13th consecutive month, according to the latest Global Threat Index for December 2018, published by Check Point.
READ MORE
| | |
| --- | --- |
| 2 Critical Ways Regulations And Frameworks Weaken Cybersecurity | |
CSO
Security regulations and frameworks are good and necessary, but they can be inflexible and draw focus away from the most significant security risks.
READ MORE
7701 Las Colinas Ridge, Ste. 800, Irving, TX 75063