| | |
| --- | --- |
| IAPSC Is Back at ISC West: Have You Registered Yet? | |
IAPSC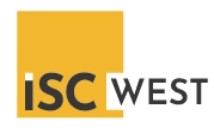 IAPSC will be conducting a Successful Security Consultant (SSC) course at the ISC West Annual Conference. ISC West is the largest security industry trade show in the U.S. The SSC class will be held on March 17, 2020 in Sands Expo, Las Vegas. For more information or to register for the conference please visit the ISC West Registration Page. We can't wait to see you there!



| | |
| --- | --- |
| Set Yourself Apart and Become A Certified Security Consultant (CSC)! | |
IAPSC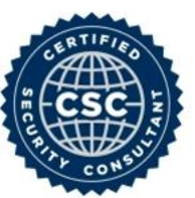 Earning the Certified Security Consultant designation demonstrates your depth of knowledge, professional objectivity, integrity, and skills as a security consultant. The CSC requires a combination of experience, education, independence, ethics, and successfully passing an online examination. The exam is open to both members and non-members as well as independent (external) and internal consultants. IAPSC members are pre-qualified to sit for the exam and receive a discount on the certification fee. Learn more here and apply today!




---
| | |
| --- | --- |
| 3 cyberthreats facing federal and state governments in 2020 | |
Security Boulevard
Despite growing awareness around cyberthreats, organizations will continue to face the consequences of inadequate network protection. Bad actors do not discriminate. Organizations across all sectors are at risk — corporations, non-profits and increasingly, federal and state government entities.
READ MORE
| | |
| --- | --- |
| GDPR: 160,000 Data Breaches Reported Already, So Expect the Big Fines To Follow | |
ZDNet
Over 160,000 data-breach notifications have been made to authorities in the 18 months since Europe's new digital privacy regulation came into force, and the number of breaches and other security incidents being reported is on the rise.
READ MORE
---
| | |
| --- | --- |
| This Citibank Phishing Scam Could Trick Many People | |
Bleeping Computer
A new Citibank phishing scam is underway that utilizes a convincing domain name, TLS certs, and even requests OTP codes that could easily cause people to believe they are submitting their personal information on a legitimate page.
READ MORE
| | |
| --- | --- |
| To Fend Off Attacks, CISOs Share Threat Information; Even With Competitors | |
CIO Dive
After a data breach, companies have to clean up their mess, pay settlements, and restore customers' trust. But if a company is as popular as Target is, shoppers remain loyal.
READ MORE
---
| | |
| --- | --- |
| Cisco Warns of Critical Network Security Tool Flaw | |
Threat Post
A critical Cisco vulnerability exists in its administrative management tool for Cisco network security solutions. The flaw could allow an unauthenticated, remote attacker to gain administrative privileges on impacted devices.
READ MORE
| | |
| --- | --- |
| Big Microsoft Data Breach – 250M Records Exposed | |
Naked Security by SOPHOS
Microsoft has recently announced a data breach that affected one of its customer databases. The blog article, entitled Access Misconfiguration for Customer Support Databases, admits that between 05 December 2019 and 31 December 2019, a database used for "support case analytics" was effectively visible from the cloud to the world.
READ MORE