| | |
| --- | --- |
| Successful Security Consulting Pre-Conference Workshop | |
IAPSC
Saturday, May 4 | 8:00 AM – 5:00 PM | Miami, FL

CE Credit hours now available: Those who hold an ASIS certification could receive up to 3.75 hours of continuing education (CE) credits towards the recertification of your professional certification depending on the body of knowledge of your certification.

The IAPSC & ASIS International are once again partnering to offer the Successful Security Consulting (SSC) Pre-Conference Workshop – a specialized training course developed for those who are interested in becoming security consultants.

The SSC pre-conference workshop is a popular, one-day intensive program presented by leading technical and management security consultants. It is a joint collaboration between ASIS International, the world's largest association for security management professionals and the IAPSC.

This course is designed to show you how to develop, market and deliver security consultant services and how to avoid the costly mistakes that can sabotage the success of your clients' or your own security program. The program is filled with practical information on how to offer and deliver security consulting assignments starting with establishing your practice, finding clients, networking with other consultants, and executing security management and technical aspects of consulting from the initial consulting assignment through security assessments, designs and specifications, procurement, and implementation.

Download the SSC information sheet (PDF) for more information.

Click here to register for the SSC Pre-Conference Workshop, either as a standalone program or add it on to your Annual Conference registration. The registration for the SSC course is an additional $300 for IAPSC/ASIS/ASC Members and $350 for Non-Members.
| | |
| --- | --- |
| Members: It's time to renew | |
IAPSC

It is time to renew your IAPSC membership for 2019 and maintain your connection to the leading association for independent professional security consultants. Log in to the Membership Renewal page for details and to renew online, or download the invoice to print and mail.
| | |
| --- | --- |
| Become a Certified Security Consultant (CSC) & Pave Your Path to Success | |
IAPSC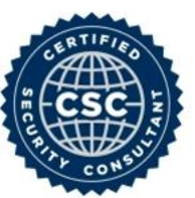 Earning the Certified Security Consultant designation demonstrates your depth of knowledge, professional objectivity, integrity, and skills as a security consultant. The CSC requires a combination of experience, education, independence, ethics, and successfully passing an online examination. The exam is open to both members and non-members as well as independent (external) and internal consultants. IAPSC members are pre-qualified to sit for the exam and receive a discount on the certification fee. Learn more here and apply today!

| | |
| --- | --- |
| Join an IAPSC Interest Group | |
IAPSC
If you're interested in connecting with other members on topics of mutual interest, we invite you to join us on GoToMeeting for our Monthly meetings.

Next meetings coming up:

Forensics and Security Management Interest Group
February 15 @ 9:00 AM PST / 12:00 PM EST

Security Design and Engineering Interest Group
March 15 @ 10:00 AM PST / 1:00 PM EST

Business Development and Marketing Interest Group
April 19 @ 12:00 PM - 1:00 PM

Cybersecurity Interest Group
July 19 @ 9:00 AM PST / 12:00 PM EST

For more info and to RSVP, go to: https://iapsc.org/events/
| | |
| --- | --- |
| IAPSC Annual Sponsorship Opportunities are now available for 2019! | |
IAPSC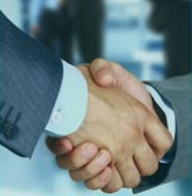 Why become an IAPSC sponsor? Because partnership with the International Association of Professional Security Consultants (IAPSC) is your opportunities to introduce your organization to one of the most well-respected security associations in the world! Our members have the capacity to influence millions in security spending. A partnership with the IAPSC is your opportunity to connect with best-in-class security consultants in a variety of specialties. The IAPSC Annual Sponsorship model offers our sponsoring partners year-round exposure and networking with our consultant members, including a booth at the IAPSC Annual Conference in May 2019.

Download the brochure to learn more.

---
| | |
| --- | --- |
| Real-World Threats That Trump Spectre and Meltdown | |
Dark Reading
If you judged the severity of a security vulnerability by its number of mentions in the press and social media — a silly thing to do, by the way — side-channel exploits would seem to be the end of the computing world. But does the reality of the situation really match the hype?
READ MORE
---
| | |
| --- | --- |
| Global Firms Face $5 trillion in Cybercrime Losses | |
Info Security
Global firms could lose over $5 trillion to cybercrime over the next five years, a new Accenture study has warned. The consulting giant interviewed over 1700 CEOs and other C-suite executives to compile its report, Securing the Digital Economy: Reinventing the Internet for Trust.
READ MORE
| | |
| --- | --- |
| Report: Most IT Pros Share and Reuse Passwords | |
Info Security
Nearly two-thirds (63 percent) of IT professionals are more concerned about data privacy and security than they were two years ago, but their poor online practices continue to drive cyber-risk, according to a new study published on the EU's Data Protection Day.
READ MORE
---
| | |
| --- | --- |
| 2018's Most Common Vulnerabilities Include Issues New and Old | |
Dark Reading
It's entirely 2019, but that doesn't mean it's too late to look at lists of superlatives from 2018. In one of the latest, a security firm has released its list of the top application security vulnerabilities of 2018.
READ MORE
| | |
| --- | --- |
| Hackers are targeting Cisco RV320/RV325, over 9,000 routers exposed online | |
Security Affairs
Cisco released security updates to address security flaws in several products including Small Business RV320/RV325 routers and hackers are already targeting them.
READ MORE