| | |
| --- | --- |
| Notice: IAPSC Annual Business Meeting | Monday, May 6 | |
IAPSC
The IAPSC Annual Business Meeting, an annual gathering of the membership, will take place on Monday, May 6, 2019 from 4:45 PM – 5:30 PM at the Miami Marriott Biscayne Bay. At this meeting, members have the opportunity to vote for the officers and directors for the IAPSC Board of Directors, hear about the programs and services of IAPSC, and participate in an open forum.
| | |
| --- | --- |
| IAPSC and ASIS team up for training aspiring security consultants | |
IAPSC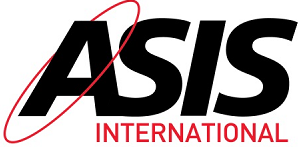 A specialized training course is being offered for those who are interested in becoming security consultants. It is a joint collaboration between ASIS International, the world's largest association for security management professionals and the IAPSC. The course is a pre-conference workshop being held on Saturday, May 4, 2019, at the Marriott Biscayne Bay, Miami, FL prior to IAPSC's 35th Annual Conference. Those who hold an ASIS certification could receive up to 3.75 hours of continuing education (CE) credits. Registration fee is: $300. Register
READ MORE
| | |
| --- | --- |
| IAPSC Interest Groups offer opportunities to connect and learn | |
IAPSC
The Interest Groups facilitate member relationship-building across areas of specialty and interest. They provide new opportunities for IAPSC members to survey the needs of the membership in their specialized areas and discuss current topics, best practices and guidelines, challenges members are experiencing, and trends in the industry. These groups can provide a forum for collaborating on working group projects, seminars, and networking activities. We invite you to participate in these upcoming 1-hour web-based audio/video conference calls:

Security Design and Engineering Interest Group: Chad Parris, chair | Friday, March 15 @ 10:00 AM - 11:00 AM

Business Development and Marketing Interest Group: Kevin Murray and Al Zajic, co-chairs | Friday, April 19 @ 9:00 AM - 10:00 AM

These are member-only events. Click HERE for more information and to register.
| | |
| --- | --- |
| CONSULT 2019 Takes Place October 19-22 in New Mexico | |
IAPSC
From cyber security to product technology to common project and design issues, the environment that security consultants and engineers face is constantly evolving. Technical complexities continue to escalate, while the scope and definition of risk assessment and security design continues to expand. CONSULT 2019 enables like-minded professionals to discuss this changing landscape and to gain new insights into technical and management approaches to address it and respond. Consultants, selected integrators, and 27 manufacturers will all contribute to the discussion. More details at www.AttendCONSULT.com.
---
| | |
| --- | --- |
| How will technology change the government by 2030? Federal leaders predict 5 trends and threats | |
Inc.
The age of 5G, quantum computing and blockchain is upon us. While we often focus on how emerging tech could positively transform industries, we need to also ask where threats will emerge and co-exist — and consider the negative implications.
READ MORE
---
| | |
| --- | --- |
| 6 Reasons to Be Wary of Encryption in Your Enterprise | |
Dark Reading
Encryption is the answer to every cybersecurity issue. That message seems to flow from countless articles and blog posts on the Internet — so why isn't everything, everywhere, encrypted? As it turns out, issues with encryption make some data best left unencrypted where it sits.
READ MORE
| | |
| --- | --- |
| Why You Should Be Concerned About Cybersecurity Now More Than Ever Before | |
Security Boulevard
Cybersecurity is a buzzword you hear on the evening news and think about when setting up your website. Now more than ever, your brand needs to consider the security of the data you collect and how to protect both your digital property and the personal information of your users from hackers at all times. Hackers don't rest, so you can't be lax on security either.
READ MORE
---
| | |
| --- | --- |
| Making Cybersecurity More Proactive with Artificial Intelligence | |
Security Boulevard
There have been a number of improvements and innovations in cybersecurity over the years, and it has evolved — as a whole — to keep pace more or less with advances in attack tools and techniques. If you look at reports and surveys about cybersecurity, though, or glance at the news headlines on any given week, it's obvious that we are basically running to stand still.
READ MORE
| | |
| --- | --- |
| Why Patients Worry About Cybersecurity And Patient-Generated Data | |
AMA
Patient-generated health data (PGHD), from wearables and other remote devices, represents an exciting opportunity to more deeply engage patients and families in care and offer robust data streams of objective information to better guide treatment plans.
READ MORE
| | |
| --- | --- |
| Hackers Use Compromised Banks as Starting Points for Phishing Attacks | |
Bleeping Computer
Cybercriminals attacking banks and financial organizations use their foothold in a compromised infrastructure to gain access to similar targets in other regions or countries.
READ MORE