| | |
| --- | --- |
| IAPSC Members: Proxy Voting for the IAPSC Board of Directors Election | |
IAPSC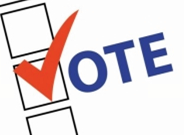 The policy of the IAPSC is to encourage all members to exercise their right to vote for the candidates of their choice at the Annual Election of Board Members and Officers. The election of Officers and Board Members will held at the IAPSC Annual Conference during the Annual Members' Business Meeting on Monday, May 6, 2019 at 4:45 p.m. at the Miami Marriott Biscayne Bay, Miami, FL.

The IAPSC policy permits Proxy Voting. If you are unable to attend, or believe that you might be unable to attend the Business Meeting, please log in to the IAPSC website Members' Only section and click the link to vote via proxy ballot before Thursday, April 25, 2019. The candidate statements and detailed information about proxy voting may also be found at the link above. If you need assistance, please contact iapsc@iapsc.org or 415-536-0288.
| | |
| --- | --- |
| Become a Certified Security Consultant (CSC) & Pave Your Path to Success | |
IAPSC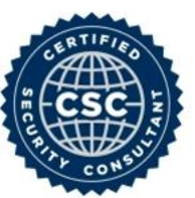 Earning the Certified Security Consultant designation demonstrates your depth of knowledge, professional objectivity, integrity, and skills as a security consultant. The CSC requires a combination of experience, education, independence, ethics, and successfully passing an online examination. The exam is open to both members and non-members as well as independent (external) and internal consultants. IAPSC members are pre-qualified to sit for the exam and receive a discount on the certification fee. Learn more here and apply today!

IAPSC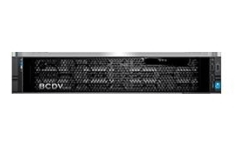 Revolutionizing how throughput is maximized in Milestone Systems video recorders, the BCDVideo Accelerator (BVA) equipped video recording servers for Milestone, which incorporates the company's innovative accelerator technology and eliminates the need for live video drives. BCDVideo validated the new system using Milestone's XProtect Corporate R1 2019 at 700MBps throughput, and up to 2.2GBps throughput when adding a 10GbE Network Card Kit. Using existing technologies, a Milestone server needs eight Live Video 15K drives to maintain a 700Mbps throughput. The BVA solution eradicates the need, and instead, replaces them with an additional 112TB of archival storage, thus reducing the financial overhead.
READ MORE
IAPSC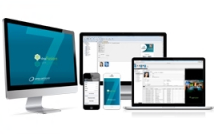 DNA Fusion is the standard in open platform access control software. It's built using the very latest in software development technology and contains numerous customer-centric features. Easily access all your system data with InfoReady design, assign global access levels, drag and drop data, create custom direct commands, and much more. DNA Fusion also takes full advantage of the Authentic Mercury open hardware platform and connects with numerous industry-leading security technologies, including video management systems, intercom, wireless locks, and more. For added convenience, you can also take DNA Fusion on-the-go with our Fusion Web and Fusion Mobile applications.
READ MORE
---
| | |
| --- | --- |
| Holding government contractors responsible for cybersecurity is trickier than it sounds | |
NextGov
The federal government wants to hold defense contractors accountable for the cybersecurity of their supply chains but that's no easy feat, experts said recently.
READ MORE
---
| | |
| --- | --- |
| Building An Effective Cybersecurity Program | |
Forbes
Building an effective cybersecurity program presents challenges to businesses of all sizes. It doesn't matter if you are a 25-employee manufacturer or a Fortune 50 global business, the concepts of cybersecurity do not change.
READ MORE
| | |
| --- | --- |
| Do Customers Trust Your Tech? A Look at Technology and Data Protection | |
Total Retail Report
More and more companies, particularly retailers, are using chatbots to connect quickly with customers, enabling them to handle basic service needs faster and more efficiently. While many businesses and consumers have embraced chatbots and automated features in order to make service inquiries and share personal information, the relationship between customers, chatbots and brands still needs one critical thing to work — the human touch.
READ MORE
---
| | |
| --- | --- |
| Google Took Down 2.3B Bad Ads in 2018 | |
Security Week
The ads were taken down for violations of both new and existing policies, and the Internet company said it faced challenges in areas where online advertising was used to scam or defraud users offline.
READ MORE
| | |
| --- | --- |
| The Overlooked Security Threat of Sign-in Kiosks | |
WIRED
Daniel Crowley has a long list of software platforms, computers, and internet-of-things devices that he suspects he could hack. As research director of IBM's offensive security group X-Force Red, Crowley's job is to follow his intuition about where digital security risks and threats may be lurking and expose them so they can be fixed.
READ MORE
| | |
| --- | --- |
| 5 Tech Trends Driving Cybersecurity In 2019 | |
Forbes
When industry analyst Gartner listed its top 10 technology trends for 2019, one of the primary themes that stood out was cybersecurity. Things continue to move fast on both sides of the equation, with both black hats and white hats evolving the sophistication of their methods and tools. Here are five things I believe will play a pivotal role in cybersecurity in the coming year.
READ MORE