This message was sent to ##Email##
| | |
| --- | --- |
| April 14, 2020 | |
---
| | |
| --- | --- |
| IAPSC Annual Conference Update | |
IAPSC
Dear IAPSC Membership, Sponsors, Speakers and Supporters,

We hope you are well.

Due to the outbreak of the COVID-19 pandemic, the National State of Emergency that has ensued, travel restrictions, limits on the number of people who can gather, and the unknowns of the months ahead, IAPSC's Board of Directors has taken steps to postpone the Annual Conference until early 2021.

We recognize the networking and educational opportunities that the Annual Conference offers and, in an effort, to minimize any disruption of this we are working on a number of additional ways to take full advantage of other membership benefits. In an attempt to continue to offer the best in class programming to our membership, we will be exploring additional options for offering content virtually.

We are actively working on a number of webinars for the upcoming months, please continue to visit our website where we will update details on topics and how to register.

In addition, if there is a particular topic you are interested in learning more about or presenting, please let us know and we can look at adding this to our schedule. We thank you in advance for your flexibility and we look forward to working with you to explore these opportunities. Extraordinary times like these underscore the importance of collaboration and information sharing, and we are committed to doing whatever we can to support our members. If you have already registered for the conference, please note that you can keep your registration and apply it to our 2021 date. If you would like to do so or would like a refund, please reach out to us at iapsc@iapsc.org.

Many thanks to our members, sponsors, speakers, and staff who are working together to support one another and continue to advance the work of our association.

As always, if you have questions or concerns, please reach out to us at iapsc@iapsc.org.

Be safe and be well.

Kind regards,
Lynda L. Buel, CPP, CFE, CSC, CPTED Practitioner
IAPSC President

Frank Pisciotta, CSC
IAPSC Technical Standards Chair

Al Zajic, CPP, CSP
IAPSC Conference Committee Chair



With Profile T, ONVIF employs a media service that can support video compression formats, including H.265. The profile is also designed to support audio compression formats, with the ability to include video and audio codecs as needed in the future without having to redesign its media service. Learn More.




Reach Your Prospects Every Week




Thousands of industry professionals subscribe to association news briefs, which allows your company to push messaging directly to their inboxes and take advantage of the association's brand affinity.

Connect with Highly Defined Buyers and Maximize Your Brand Exposure
| | |
| --- | --- |
| Introducing IAPSC Tuesday Touchpoint | |
IAPSC
IAPSC' recognizes the networking and educational opportunities that the Annual Conference offers and, in an effort, to minimize any disruption of this, we are launching IAPSC Tuesday Touchpoint, beginning Tuesday, April 21 at 3 PM (EST).

These meetings will be an open discussion format for membership to come together to check in, discuss what is working (or what is not), bounce ideas off each other and communicate during this difficult time. Each meeting will have a dedicated topic, with the first call topic being "Checking In". As the meetings will only be available to membership, we are currently working on a webinar series to include non-members, so stay tuned for more information!

IAPSC Tuesday Touchpoint Schedule

Tuesday, April 21 | 3 PM (EST) | Kick Off - Checking In | Mike Silva, CPP
Tuesday, May 5 | 3 PM (EST) | Lynda Buel, CPP, CFE, CSC, CPTED Practitioner
Tuesday, May 19 | 3 PM (EST) | Mike D'Angelo, CPP, CSC, CHPA
Tuesday, June 2 | 3 PM (EST) | Alan Brockbank, CPP, CSC

Register Now!

Please note, once you register, you will receive a confirmation email with the call-in information. If you have questions or concerns, please reach out to us at iapsc@iapsc.org.

We look forward to speaking with you soon!
| | |
| --- | --- |
| Why Facility Managers Need to Start Thinking About Crime Now | |
FacilitiesNet
IAPSC member, Sean Ahrens, CPP, FSyl, CSC, published an article earlier this month, Why Facility Managers Need to Start Thinking About Crime Now on FacilitiesNet. The article speaks on the importance of facility managers taking steps to ensure building security, as the economy slows in the wake of the CVID-19 pandemic. Read more about this important topic here.
| | |
| --- | --- |
| IAPSC Volunteer Opportunities | |
IAPSC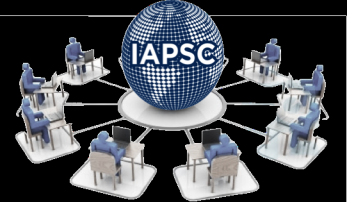 Have you always wanted to get more involved with IAPSC but never knew how? Now is your chance! IAPSC is seeking a new chair for the Business Development & Marketing Interest Group.

We are kicking off 2020 with a new interest group structure, so now is the perfect time to volunteer. There are many benefits of volunteering for IAPSC, including eligibility for recertification points for several certifications.

For more information or to volunteer, please email iapsc@iapsc.org. We look forward to hearing from you!
| | |
| --- | --- |
| Set Yourself Apart and Become A Certified Security Consultant (CSC)! | |
IAPSC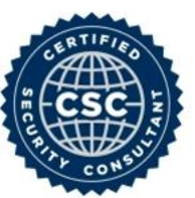 Earning the Certified Security Consultant designation demonstrates your depth of knowledge, professional objectivity, integrity, and skills as a security consultant. The CSC requires a combination of experience, education, independence, ethics, and successfully passing an online examination. The exam is open to both members and non-members as well as independent (external) and internal consultants. IAPSC members are pre-qualified to sit for the exam and receive a discount on the certification fee. Learn more here and apply today!




---
| | |
| --- | --- |
| Cybersecurity Experts Warn of Scams Targeting Coronavirus Stimulus Checks | |
Tech Republic
Millions of Americans and businesses rejoiced when the $2 trillion Coronavirus Aid, Relief, and Economic Security Act was signed into law March 18. The law is part of a larger effort by the U.S. government to help people and businesses that have been harmed by efforts to stop the spread of the coronavirus pandemic.
READ MORE
---
| | |
| --- | --- |
| Cybercriminals Targeting Critical Healthcare Institutions With Ransomware | |
INTERPOL
Hospitals and other institutions on the front lines of the fight against the coronavirus facing unprecedented physical dangers are now also facing another threat from cybercriminals. INTERPOL has issued a warning to organizations at the forefront of the global response to the COVID-19 outbreak that have also become targets of ransomware attacks, which are designed to lock them out of their critical systems in an attempt to extort payments.
READ MORE
| | |
| --- | --- |
| Hackers Take Advantage of Zoom's Popularity to Push Malware | |
Bleeping Computer
Attackers are attempting to take advantage of Zoom's increasing user base since the COVID-19 outbreak started by registering hundreds of new Zoom-themed domains for malicious purposes. Videoconferencing software company Zoom provides its customers with a cloud-based communication platform that can be used for audio and video conferencing, online meetings, as well as chat and collaboration via mobile, desktop and telephone systems.
READ MORE
---
| | |
| --- | --- |
| Fake Corona Antivirus for Windows Claims It Offers Protection Against COVID-19 | |
Softpedia
Cybercriminals never sleep, and now that the whole world is all about the new coronavirus, they're trying to take advantage of the crisis with their very own tools. This time, it's a fake so-called Corona Antivirus, a Windows security application whose purpose is apparently to protect us against the COVID-19.
READ MORE
| | |
| --- | --- |
| Data Breach Report: Cloud Backup Provider Exposes More than 135M Customer Records | |
Security Magazine
Led by Noam Rotem and Ran Locar, vpnMentor's research team recently discovered a breached database, containing more than 135 million records. The database, claims vpnMentor, belongs to Cloud backup provider SOS Online Backup. Based in the U.S., SOS Online Backup is a secure cloud-based backup provider, offering personal and business packages to customers around the world.
READ MORE
| | |
| --- | --- |
| Malicious Android Apps Exploit Coronavirus Panic | |
Symantec Blogs — Broadcom
Recently, Symantec discovered 11 Android applications that were all made to appear like they were legitimate apps related to tracking cases in the COVID-19 pandemic, but which were in fact secretly downloading a malicious payload after installation. The coronavirus pandemic is the main news story all over the world right now, with hundreds of thousands of cases and thousands of deaths.
READ MORE
7701 Las Colinas Ridge, Ste. 800, Irving, TX 75063