| | |
| --- | --- |
| IAPSC Business Development and Marketing Interest Group | |
IAPSC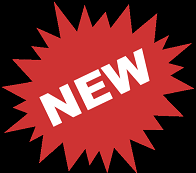 Friday, April 19, 2019 @ 9:00 AM - 10:00 AM Pacific Time; 12 noon 1:00 PM Eastern
Co-chairs: Kevin Murray and Al Zajic
IAPSC has launched a new interest group for members interested in speaking with other members about business development and marketing. The group facilitates member relationship-building across areas of specialty and interest. The meetings provide new opportunities for IAPSC members to survey the needs of the membership in their specialized areas and discuss current topics, best practices and guidelines, challenges members are experiencing, and trends in the industry. These meetings may also be a forum for collaborating on working group projects, seminars, and networking activities. The meetings are quarterly 1-hour web-based audio/video conference calls. Members have the opportunity to call in and participate either by phone only or by audio/video connection via the Internet. To register: https://iapsc.org/members/iapsc-interest-groups/
| | |
| --- | --- |
| Father Inducted into ISC West Industry Hall of Fame | |
By IAPSC member Michael Glasser, CISSP CPP PSP PCI CSPM CEH CNDA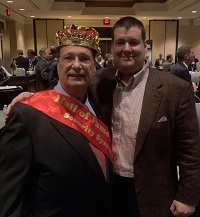 I'm incredibly proud to announce that my father (Alan Glasser) has been entered into the SS&I Industry Hall of Fame at ISC West 2019. As many of you know, my father has been in the electronic security industry for a long time (since 1968) and brought me in as a child. I still call him to ask for advice on work, life and everything else. I'm proud to say that he just about always knows the answer! I would like to thank the three burglars who made three burglary attempts on my home in 1965 while I was a senior at Lafayette High School in Brooklyn, the third time while I was there doing my homework! If anyone would like to congratulate him or just tell him stories about me (don't get me in trouble), he can be contacted at: mbfaa.ny@gmail.com. He would be thrilled to hear from you. [article link].

Photo caption: Alan Glasser with son Michael Glasser pictured at ISC West 2019 awards reception on April 9, 2019 in Las Vegas.

| | |
| --- | --- |
| IAPSC Sponsor Highlight: BCDVideo | |
IAPSC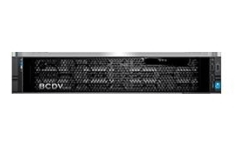 Revolutionizing how throughput is maximized in Milestone Systems video recorders, the BCDVideo Accelerator (BVA) equipped video recording servers for Milestone, which incorporates the company's innovative accelerator technology and eliminates the need for live video drives. BCDVideo validated the new system using Milestone's XProtect Corporate R1 2019 at 700MBps throughput, and up to 2.2GBps throughput when adding a 10GbE Network Card Kit. Using existing technologies, a Milestone server needs eight Live Video 15K drives to maintain a 700Mbps throughput. The BVA solution eradicates the need, and instead, replaces them with an additional 112TB of archival storage, thus reducing the financial overhead.
READ MORE
| | |
| --- | --- |
| IAPSC Members: Proxy Voting for the IAPSC Board of Directors Election | |
IAPSC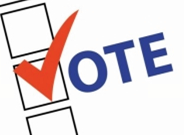 The policy of the IAPSC is to encourage all members to exercise their right to vote for the candidates of their choice at the Annual Election of Board Members and Officers. The election of Officers and Board Members will held at the IAPSC Annual Conference during the Annual Members' Business Meeting on Monday, May 6, 2019 at 4:45 p.m. at the Miami Marriott Biscayne Bay, Miami, FL.

The IAPSC policy permits Proxy Voting. If you are unable to attend, or believe that you might be unable to attend the Business Meeting, please log in to the IAPSC website Members' Only section and click the link to vote via proxy ballot before Thursday, April 25, 2019. The candidate statements and detailed information about proxy voting may also be found at the link above. If you need assistance, please contact iapsc@iapsc.org or 415-536-0288.
| | |
| --- | --- |
| Become a Certified Security Consultant (CSC) & Pave Your Path to Success | |
IAPSC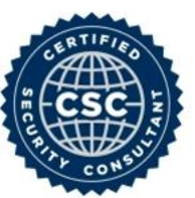 Earning the Certified Security Consultant designation demonstrates your depth of knowledge, professional objectivity, integrity, and skills as a security consultant. The CSC requires a combination of experience, education, independence, ethics, and successfully passing an online examination. The exam is open to both members and non-members as well as independent (external) and internal consultants. IAPSC members are pre-qualified to sit for the exam and receive a discount on the certification fee. Learn more here and apply today!

---
| | |
| --- | --- |
| Regulating the IoT: Impact and new considerations for cybersecurity and new government regulations | |
Help Net Security
In 2019 we have reached a new turning point in the adoption of IoT – more markets and industries are migrating to a cloud-based infrastructure, and as the IoT continues to gain popularity and more devices and data move online, lawmakers and legislators around the globe are taking note.
READ MORE
---
| | |
| --- | --- |
| Employees are the weak link in your business: Why cybersecurity protection starts with them | |
Forbes
When it comes to protecting businesses from cyber threats, there is a continuous cat-and-mouse game going on between malicious attackers and those tasked with protecting businesses. One of the biggest problems with protecting businesses against cyber threats is the fact that there isn't a level playing field.
READ MORE
---
| | |
| --- | --- |
| How to Prevent Cyber security Disaster in 2019 | |
Cyber Defense Magazine
Cybercrime is possibly the ideal crime: very profitable, scalable and relatively low risk. As our lives become more dependent on the online world, it is little wonder that cybercrime is escalating.
READ MORE
| | |
| --- | --- |
| True Cybersecurity Means a Proactive Response | |
Dark Reading
Cybercriminals are always works in progress. Their knowledge and ability to bypass security systems are constantly advancing. As they gain knowledge, they develop and implement sophisticated impersonation methods that are proving increasingly adept at evading detection and gaining access to secure data.
READ MORE
| | |
| --- | --- |
| The Race For Data And The Cybersecurity Challenges This Creates | |
Forbes
What do 52 million Google users, 50 million Facebook users and nearly every single U.S. military weapon in existence have in common? Cybersecurity problems.
READ MORE