This message was sent to ##Email##
| | |
| --- | --- |
| April 19, 2018 | |
---
| | |
| --- | --- |
| Stay at Kona Kai Resort for the IAPSC 2018 Annual Conference! | |
IAPSC



As of today, there are still rooms available at the conference hotel -- Kona Kai Resort in San Diego, CA. Make your reservation online here or call the hotel directly at 1-800-566-2524.

If you have not yet registered, there's still time! Don't miss this one-of-a-kind gathering of the world's top security consultants in San Diego, CA on April 29-May 1, 2018. This year, prices will remain steady and do not go up for late registrations. Register Now

This year's IAPSC conference includes timely topics such as: future trends in security technology, threat assessment in the private sector, cybersecurity, and more. It will culminate in a private facility site tour of General Atomics Aeronautical Systems, Inc. where attendees will have the opportunity to meet the makers of the predator drone. View the Program Agenda
---
Promoted by

 
---
| | |
| --- | --- |
| IAPSC to Present Two Prestigious Awards in San Diego | |
IAPSC

During the Annual Conference Awards Banquet on Monday, April 30 in San Diego, CA, Frank Pisciotta, CSC will be awarded Meritorious Life Membership in the IAPSC. The IAPSC Board of Directors presents this recognition to members who upon having actively participated in the IAPSC for more than 10 years, have also contributed measurably to the success of the IAPSC through their exceptional service and dedication.





IAPSC will also present the Charles A. Sennewald Distinguished Service Accolade posthumously to Ronald Roy Minion, CPP. This is the highest award IAPSC bestows to a security executive, educator, or industry leader who has made an outstanding and significant contribution to the security profession. Mr. Minion's son Leroy and daughter Heather will be in attendance to accept the award on his behalf.
| | |
| --- | --- |
| New or Prospective Security Consultants — Don't miss this program! | |
IAPSC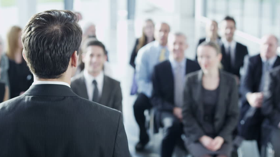 Join us on Sunday, April 29th, prior to the Annual Conference, to attend the popular Successful Security Consulting pre-conference workshop, designed to give you the tools you need to build or revitalize your security consulting business.

SPECIAL OFFER: Save $50 with Promo Code: SSC50

This one-day intensive program is presented by leading technical and management security consultants and is designed to show you how to develop, market and deliver security consultant services and how to avoid the costly mistakes that can sabotage the success of your clients' or your own security program. Topics include: establishing your practice, finding clients, networking with other consultants, and executing security management and technical aspects of consulting from the initial consulting assignment through security assessments, designs and specifications, procurement, and implementation. View the Program Agenda.

The seminar is a joint collaboration between ASIS International (ASIS), the world's largest association for security management professionals and the International Association of Professional Security Consultants (IAPSC), the most widely respected and recognized security consultant association in the industry.

Register Now



ONVIF conformant products allow you to create a flexible, cost-effective and future-proof system. ONVIF enables you to choose optimal products from different vendors. The conformant products allow you to be confident in their interoperability and makes integration of products from different vendors easier. Read more




Reach Your Prospects Every Week




Thousands of industry professionals subscribe to association news briefs, which allows your company to push messaging directly to their inboxes and take advantage of the association's brand affinity.

Connect with Highly Defined Buyers and Maximize Your Brand Exposure
| | |
| --- | --- |
| Welcome New IAPSC Member: Vince Vittatoe | |
IAPSC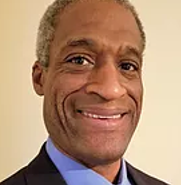 Vince is the principal consultant at Vittatoe Consulting, LLC, an independent security consulting firm that provides a strategic approach in helping businesses and organizations to better manage their security risks while providing a safe and secure workplace for employees and customers. Their primary service area includes the states of Texas, Oklahoma, New Mexico, Arkansas and Louisiana.

With 30 years of combined law enforcement and corporate security experience, Vince takes pride in his ability to foster positive working relationships with his customers while providing strategic security advice and direction to his business partners. Read more.

View his IAPSC Profile

| | |
| --- | --- |
| IAPSC Member Rosemary Erickson releases new book: Serial Killers & The Aftermath | |
IAPSC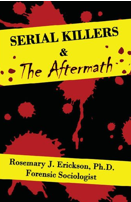 "Four of the serial killer cases, for which I was an expert witness in the civil suits, are the centerpiece of this book. As a forensic scientologist and expert witness, I am involved in the aftermath of such a violent event. I may be hired either as a defense expert witness or a plaintiff's expert witness, when a civil suit follows a violent event such as these serial killings. Depending upon the location in which the murder or rape happens, the location's owner may be sued in a premises liability suit claiming lack of security and not providing a safe environment. My research on the case includes understanding the mind of the perpetrator and how and why he selected a particular place or victim." Read more.

| | |
| --- | --- |
| VIDEOTEC SMART PERIMETER TECHNOLOGY Webinar Now Available on Demand | |
IAPSC Annual Sponsor Feature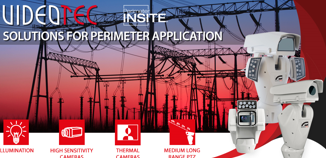 Perimeter protection is a facility's first line of defense. In a security-sensitive environment, advanced strategies that layer complementary detection and assessment technologies to mitigate risk are essential when critical infrastructure and assets are at stake. VIDEOTEC assessment cameras protect perimeters and critical assets in the most harsh & hazardous environments. When paired with integrated technologies, smart perimeter solutions DETECT, DETER, DENY, DELAY and DEFEND. Our on-demand webinar covers: Value of proper assessment cameras; Complementary technologies; and Strategical and tactical evaluations of perimeter security. Watch here.
| | |
| --- | --- |
| Don't miss these upcoming IAPSC Interest Group meetings | |
IAPSC
These monthly member meetings facilitate member relationship-building across areas of specialty and interest. They provide new opportunities for IAPSC members discuss current topics, best practices and guidelines, challenges and trends in the industry.

Cybersecurity : Fri., April 20 @ 9 a.m. PST

Forensics and Security Management : Fri., May 18 @ 9 a.m. PST

Security Design and Engineering : Fri., June 15 @ 10 a.m. PST

These monthly member meetings facilitate member relationship-building across areas of specialty and interest. They provide new opportunities for IAPSC members discuss current topics, best practices and guidelines, challenges, and trends in the industry. It's easy and FREE to participate from your computer or your phone. Sign up now online here or by contacting iapsc@iapsc.org.
---
| | |
| --- | --- |
| State Department warns staff of surge in hacking attempts | |
Politico
The State Department recently warned employees about a tidal wave of malicious messages attempting to trick staffers into opening a door for hackers.
READ MORE
---
| | |
| --- | --- |
| People are often too embarrassed to react to emergencies at work — here's how to stay safe should the worst happen | |
Business Insider
Shooting drills and other tactical exercises held in the workplace are meant to help employees prepare for potential violent threats. But, according to threat management and workplace violence expert Dr. Laurence Barton, such drills and exercises should take a backseat to something far more innate.
READ MORE
| | |
| --- | --- |
| How a data breach affects the bottom line | |
Bloomberg
Cyberattacks are an increasingly common threat to business, with risk officers listing cybersecurity as their greatest concern and more than 2,200 confirmed data breaches in 2017, according to a new report from Verizon.
READ MORE
---
| | |
| --- | --- |
| Cybersecurity will become a war between machines | |
Forbes
Cybersecurity will become a war between machines. Artificial intelligence changes the rules of computer science and automates tasks that were previously manual for both attackers and their victims.
READ MORE
| | |
| --- | --- |
| RIP passwords: New web standard designed to replace login method | |
The Guardian
A new web standard is expected to kill passwords, meaning users will no longer have to remember difficult logins for each and every website or service they use.
READ MORE
| | |
| --- | --- |
| Cybersecurity drills more important than ever for data centers | |
Data Center Knowledge
In the middle of a disaster is the worst possible time to discover that the backups won't load, the cloud service provider can't be reached, the firewall has a leak and the one guy with all the key passwords is at a no-phones-allowed yoga retreat.
READ MORE
7701 Las Colinas Ridge, Ste. 800, Irving, TX 75063