| | |
| --- | --- |
| IAPSC to present two awards at Annual Conference in Miami | |
IAPSC
On the evening of Monday, May 6, 2019 at the IAPSC Annual Conference at the Marriott Biscayne Bay in Miami, FL, the Charles A. Sennewald Distinguished Service Accolade will be presented. The Accolade is the IAPSC's most prestigious award for a security executive, educator, author, or industry leader who has made an outstanding and significant contribution to the security profession. This year's chosen recipient, Milton Moritz, CPP, has made numerous contributions in each of the four categories for which this award is given. He is being recognized for his more than fifty years of security experience, having developed, implemented and operated a wide variety of security programs. IAPSC recognizes his leadership and service as President of the American Society for Industrial Security (Now ASIS International) in 1986 and Chairman of the Board in 1987, chairman of numerous ASIS committees and organizer of workshops on Telecommunications Security and Privacy and Personnel Information Management, as the academic advisor for the ASIS Assets Protection Course (Concepts and Methods), as faculty of the ASIS Professional Certification Review Course, and as Deputy Editor of the Protection of Assets Manual and author of numerous periodicals.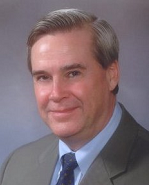 Norman Bates, Esq

---
In addition, IAPSC member Norman Bates, Esq. of Liability Consultants, Inc., will be recognized by the IAPSC Board of Directors with Meritorious Life Membership for his distinguished contributions to the IAPSC as a presenter for a wide variety of educational seminars, as chair of the Best Practices Committee since 2004, as Chair of the Forensic Methodology Committee since 2007, and for his valued service on the board from 2004 leading to your presidency of the IAPSC in 2009-2011. His work, on behalf of the IAPSC, has produced peer-reviewed industry-recognized Best Practices reflecting the recommended methods for specific tasks.






Prior recipients of the IAPSC Meritorious Life Membership:

2018: Frank Pisciotta, CSC
2015: Kevin Murray, CCP, CISM
2013: Elliot Boxerbaum, MA, CPP, CSC
2012: Ralph Witherspoon, CPP, CSC
2011: James Clark, CPP
2010: John Case, CPP
2009: David Aggleton, CPP, CSC
2007: Robert Murphy, CPP
2006: Jurg Mattman, CPP
2005: Robert Shellow, PhD
2004: Edward Clendenin, CPP
2003: James Ryan, Ph.D., CPP
2002: Charles Sennewald, CMC, CPP
1999: Mark Warrington, CPP
1997: Gerald O'Rourke, CPP
__________________________________________________________________________________________________
| | |
| --- | --- |
| Something to look forward to… | |
IAPSC
Mark your calendar and plan to join your IAPSC colleagues and friends for IAPSC's 36th Annual Conference May 2-4, 2020 at the Sheraton Grand Wild Horse Pass, Phoenix, AZ.
---
| | |
| --- | --- |
| Homeland Security Says Hackers Could Crack Some Enterprise VPN Apps; Is Your Company at Risk? | |
Fortune
VPN apps are supposed to help remote workers securely log onto their company's servers, but critical vulnerabilities in apps made by at least four companies could be leaving the digital door wide open for hackers to steal corporate secrets.
READ MORE
---
| | |
| --- | --- |
| Companies must develop more precise cybersecurity road maps and strategies | |
Security Boulevard
Given all the years that companies and federal and state governments have been investing aggressively to improve cybersecurity, you might think by now they would have a well-executed cyber architecture and security strategies firmly in place. The sad fact, however, is that many organizations have yet to accomplish this — or they have temporarily but subsequently fail to keep pace with change and now need to recast their work.
READ MORE
| | |
| --- | --- |
| Only half of businesses believe they have achieved cyber resilience | |
CPO magazine
"Business resilience" is the modern evolution of what was once known as "business continuity", the change in terms precipitated by the global connections and always-on culture of the internet.
READ MORE
---
| | |
| --- | --- |
| AI and automation seen as silver bullet in overcoming cybersecurity skill gap, survey finds | |
Security Boulevard
There's been a lot of focus lately on the best ways to safeguard corporate networks and fend off targeted attacks, and on total cost of ownership. But CISOs worldwide are struggling with an even worse problem that greatly affects their companies long-term: a widening cybersecurity talent shortage.
READ MORE